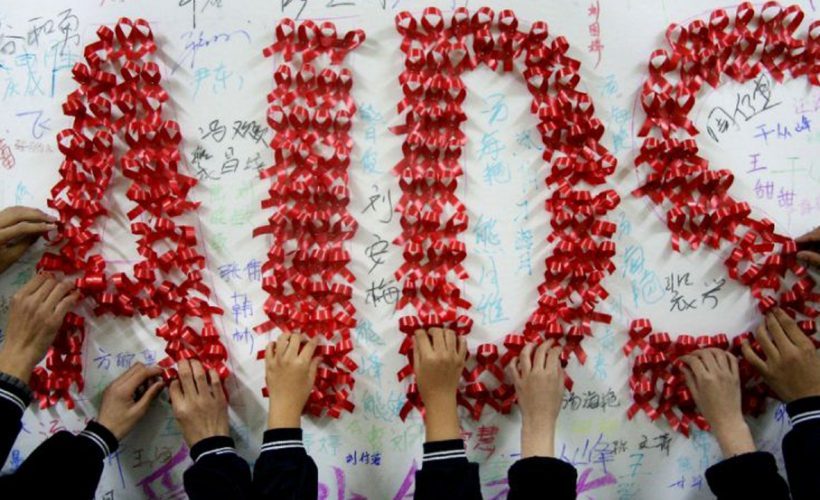 NPC Members Call For Criminalization Of HIV Non-Disclosure
Several members of China's National People's Congress are advising the nation's law-makers to make it a legal obligation for HIV-positive people to disclose their status under certain circumstances.
ThePaper.cn reports (in Chinese) that on August 30, in an internal congress meeting about how to prevent and control infectious diseases across the country, some members called for laws to punish people who are HIV positive but refuse to inform others of their illness, because, "when there is a conflict between an individual's right to privacy and public interest, the latter always comes first."
Citing a recent report that shows HIV infection rates are on a steady rise in China and in most cases the virus is transmitted through unsafe sex, some attendees expressed profound concerns about the laws being called for.
"Our country's protection of individual privacy is very comprehensive. But because AIDS can be fatal, for HIV-positive people, there should be obligations and responsibilities for them to disclose their status on certain occasions," said Liu Yasheng 刘亚声, an NPC member and doctor from Inner Mongolia. To give an example, Liu said that people with HIV should be candid about their illness at medical institutes in order to reduce the risk of transmission through medical practices.
In agreement with Liu, Lei Dongzhu 雷冬竹, dean at a hospital in Hunan Province, said that in the first half of this year, 16 students at a university in Inner Mongolia were diagnosed with HIV, and the majority of them were infected through unprotected sex with someone of same gender. "We put too much emphasis on protecting AID patients' privacy, but how to draw a fine line between privacy and public interest is something worth consideration," Lei argued.
Lawmakers have not made clear what they consider to be "certain occasions," or how severe they think punishments should be.
According to current regulations on AIDS prevention and treatment, HIV-positive people in China are required to disclose their status to sexual partners and doctors. But at the same time, to prevent discrimination against people living with HIV, their carrier status cannot be disclosed without consent. It's also stipulated that a person who is HIV positive and knowingly infects others with the virus could be found criminally liable, though such prosecutions are very rare.
Last year, a young man in Nantong, Jiangsu Province, filed a lawsuit against a hospital which gave his then-fiancée a false negative HIV test result during their premarital health check and demanded a compensation of 120,000 yuan ($18,000). The court ruled in favor of the defendant, saying that was no direct connection between his marriage decision and the mistake of the hospital.
Published in SupChina on September 4, 2018