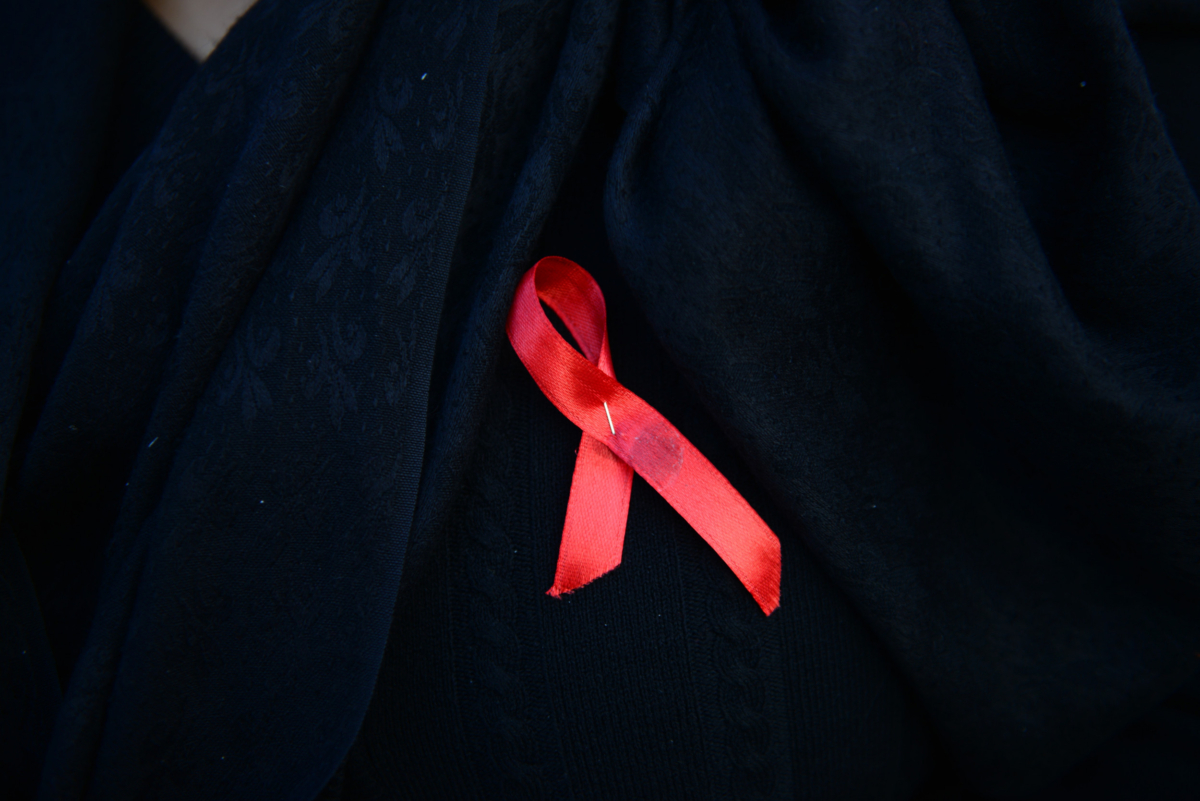 The HIV Pandemic Is Still Raging—and Won't Stop Until We End the Stigma
One of the hardest lines I've ever had to deliver was, "I'm going to die." It was the initial response of my character Ricky after being diagnosed with HIV during the height of the epidemic in season two of the 1990s drama POSE.
Ricky, like me, is a young Black queer man. I, the actor, had to contend with how true this statement must have felt for him, because an HIV diagnosis was largely a death sentence in 1990. Today, despite all the advances in science and medicine, as a Southerner, I am more likely than the average American to contract HIV, less likely to receive treatment, and more likely to die from HIV.
Tens of thousands of people are diagnosed every year, and in some states, annual diagnoses are on the rise. This is particularly true in the South, which accounts for 51 percent of HIV diagnoses despite only making up 38 percent of the U.S. population. There is a level of complacency around HIV that troubles me. Most people don't understand that we're still in the midst of the HIV epidemic.
It is true that HIV is no longer a death sentence, but fear, misinformation, and shame surrounding the disease remain and make the epidemic harder to contain. Stigma makes it harder to educate people about the disease, and stops people from seeking crucial treatment that saves lives and prevents its spread.
Americans are still seriously misinformed about HIV. The GLAAD and Gilead Science's 'State of HIV Stigma' Survey found that the public's knowledge of HIV is dangerously inaccurate and that they hold significant feelings of stigma towards people living with the disease. According to their study, only 60 percent of Americans believe that "HIV is a medical condition that can be treated," despite the fact that drugs treating HIV have been on the market for over a decade. Even more troubling, nearly 6 in 10 Americans wrongfully believe that "it is important to be careful around people living with HIV to avoid catching it."
Scientists have proven that HIV cannot be passed through healthy, unbroken skin, and people with HIV who take HIV medicine as prescribed and keep an undetectable viral load have virtually no risk of sexually transmitting HIV to their HIV-negative partners. Yet, this is not widely understood by the public and contributes to more people unnecessarily contracting the disease. A study in Toronto, where HIV is criminalized, found that men who had sex with men were less likely to get tested because of the laws, creating an exponential 18.5 percent increase in HIV transmission.
Around the same time Ricky found out he had HIV, I was born in Florida, a state that still criminalizes HIV and uses the law to punish people and perpetuate stigma. Engaging in consensual sex or donating blood or organs without disclosing one's HIV status is a third-degree felony in the Sunshine State. This could lead to five years in prison and a $5,000 fine. Florida isn't alone; today 34 states have HIV-specific criminal laws or sentence enhancements that apply to people living with HIV. This kind of institutionalized discrimination gives people a reason to avoid getting tested or having open and honest conversations around the disease.