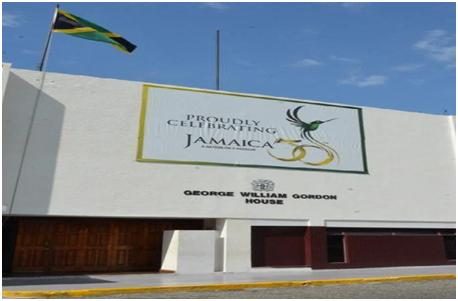 Committee recommends criminal offense for wilful transmission of STIs
KINGSTON − A Joint Select Committee of Parliament has recommended that amendments be made to the Offences Against the Person Act (OAPA), to make it a criminal offence for individuals who wilfully and knowingly transmit sexually transmitted infections (STIs), including HIV.
This is contained in the report of the Joint Select Committee appointed to complete the review of the Sexual Offences Act, the Offences Against the Person Act, the Domestic Violence Act and the Child Care and Protection Act.
The report, that was recently tabled in the House of Representatives by Justice Minister Delroy Chuck, said the Committee acknowledged that there was a deficiency in the law in relation to the deliberate or intentional spreading of HIV and other sexually transmitted diseases.
"We noted that this type of offence existed in other jurisdictions, such as Canada (grievous sexual assault under the Canadian Criminal Code) and the United Kingdom (grievous bodily harm under the United Kingdom (UK) Offences Against the Person Act), and referenced case law, such as Guerrier, 1998 and Mabior, 2014 from Canada," the report noted.
"We also made reference to the George Flowers case involving a Jamaican who had infected a number of women with HIV while living in Canada, and fled to Jamaica, resulting in an extradition request being made to the Jamaican authorities for him to return to Canada to face charges. [The] Committee agreed that the Act should be amended to make it a criminal offence for someone to wilfully or recklessly infect a partner with any sexual transmissible disease that can inflict serious bodily harm to that partner," the document adds.
In the meantime, while reviewing a suggestion that a new offence of stalking should be created in the OAPA, the Committee discovered that there was in fact no general, substantive offence of stalking in either the OAPA or the Sexual Offences Act (SOA).
"We felt that this omission should be addressed and, therefore, decided to insert a new, substantive offence of stalking in the OAPA, which should be formulated using the provision in the UK Protection from Harassment Act, 1997 as a guide," the report said.
The Offences Against the Person Act was last amended in 2010. (CMC)
Published in Nation News