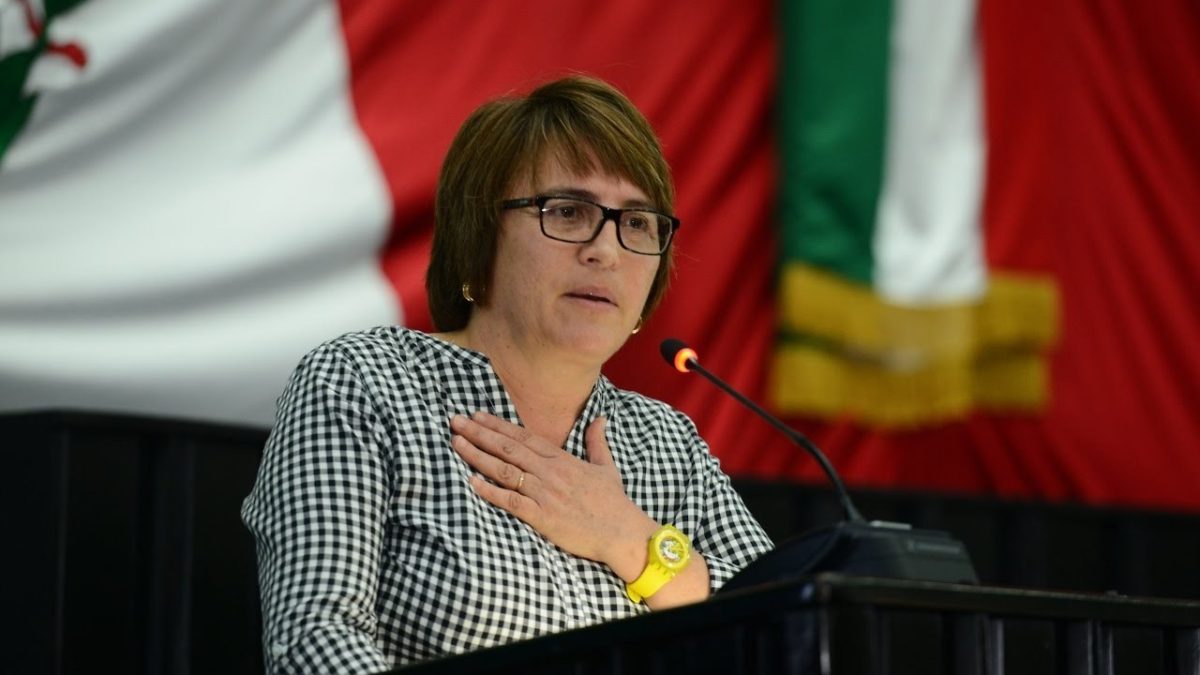 PRD proposes 25 years of imprisonment to anyone who transmits HIV in Quintana Roo.
Laura Esther Beristáin Navarrete, a local senator from the PRD, presented an initiative to the Congress of Quintana Roo to sentence with up to 25 years in prison those who transmit HIV to another person.
The initiative has been described as stigmatising and a violation of the human rights of people living with the virus.
Faced with the proposal of the PRD, a group of civil organisations that fight against HIV, among them the Positive Network of Quintana Roo, ICW Mexico and Unayac, addressed a letter to the local congress in which they ask the Commission for Justice, Human Rights, Family Development and Vulnerable Groups to discard this initiative to criminalise people with HIV.
"We will not allow AIDS to be penalised by a party like the PRD, who claims to fight for the underprivileged and social causes" said Roberto Guzman, a member of the Positive Network of Quintana Roo.
The initiative seeks to reform Article 113 of the local Penal Code in order to include in the third section about "Crimes against Society", a point that will detail crimes that threaten public health. In this way, those who transmit HIV to another person will be punished with a sentence of up to 5 to 25 years in prison.
The activists said that if this amendment to article 113 was approved, it would undermine the dignity of people living with HIV by listing them as alleged criminals, and warned that the initiative has as a background the promotion of stigma towards this population.
They also clarified that Mexico has signed international agreements in favour of the rights of people with the virus and against its criminalisation.
"The evidence points out that to prevent HIV, punitive measures are not recommended, but public health policies that promote structural changes are," said Guzmán, who insisted that the penalty will directly affect other prevention strategies, as people will resist having an HIV test out of fear of stigma, which will interfere with the timely detection of the virus and its treatment.
In response to the demands of civil society, Beristaín defended her proposal and said that the initiative is not against people with HIV, but seeks to care for the health of the inhabitants of the state and punish those who pose a threat against it.
Finally she invited the activists to read the initiative in full. "The proposal has nothing against infected people. The only thing that seeks to take care of the health of the Quintana Roo society, it is not criminalising anyone, "said the deputy.
———————————————————
Laura Esther Beristáin Navarrete, senadora local de la bancada del PRD, presentó una iniciativa ante el Congreso de Quintana Roo para castigar con hasta 25 años de prisión a quienes transmitan el VIH a otra persona. La iniciativa ha sido calificada de estigmatizadora y de ir en contra de los derechos humanos de las personas que viven con el virus.
Frente a la propuesta de la perredista, un grupo de organizaciones civiles que luchan en contra del VIH, entre las que se encuentra La Red Positiva de Quintana Roo, ICW México y Unayac, dirigieron una carta al congreso local en el que solicitan a las comisiones de Justicia, Derechos Humanos, Desarrollo Familiar y Grupos Vulnerables que descarten dicha iniciativa por criminalizar a las personas con VIH.
"No permitiremos que se penalice el Sida por un partido como el PRD, que afirma luchar por los desvalidos y las causas sociales, anunciaron que la propia sociedad de Cancún trabajará por los grupos de riesgo", declaró Roberto Guzmán, integrante de la Red Positiva de Quintana Roo.
La iniciativa busca reformar el artículo 113 del Código Penal local con el fin de incluir en la tercera sección los "Delitos contra la Sociedad", punto en el que se detallarán los crímenes que atentan contra la salud pública. De esta forma, se castigará con una pena de 5 a 25 años de cárcel a quienes transmitan el VIH a otra persona.
Los activistas señalaron que de ser aprobada esta reforma al artículo 113 se atentaría contra la dignidad de las personas que viven con VIH al catalogarlas como presuntos criminales, además, alertaron que la iniciativa tiene como trasfondo la promoción del estigma hacia este sector poblacional. Asimismo, aclararon que México ha firmado convenios internacionales a favor de los derechos de las personas con el virus y en contra de su criminalización.
"Las pruebas señalan que para que la prevención del VIH no se recomiendan medidas punitivas, sino políticas de salud pública que promuevan cambios estructurales", comentó Guzmán, quien insistió en que la penalización afectará de forma directa otras acciones de prevención, pues las personas se resistirán a hacerse una prueba de VIH por temor al estigma, lo cual se interpondrá en la detección oportuna del virus y en su tratamiento.
Ante los reclamos de la sociedad civil, Beristaín defendió su propuesta y dijo que la iniciativa no está en contra de las personas con VIH, sino que busca cuidar la salud de los habitantes del estado y castigar a quienes atenten contra ella. Finalmente invitó a los activistas a leer de forma completa la iniciativa.
"La propuesta no tiene nada en contra de las personas infectadas. Lo único que busca es cuidar la salud de la sociedad quintanarroense, no se está criminalizando a nadie", señaló la diputada.
Con información de Milenio y Noticaribe. Imagen tomada del Congreso del Estado de Quintana Roo.