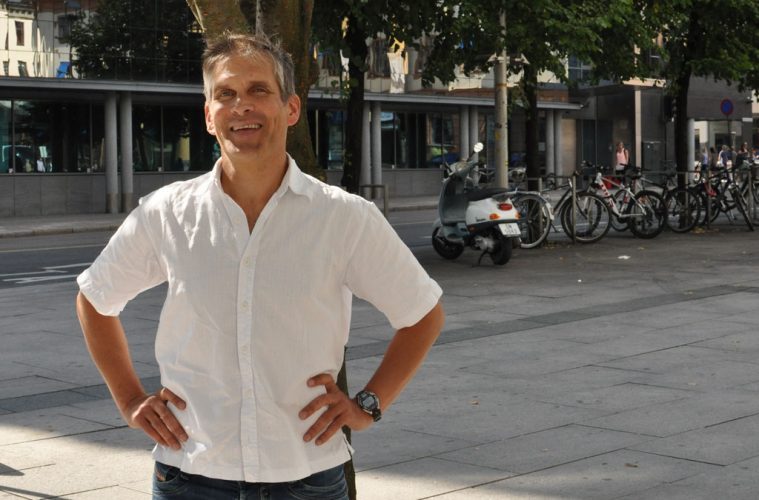 Critical to changes in section 237 of the Criminal Code
Reidar Engesbak, April 26, 2017
(Google translation from http://blikk.no, original post below)
The government last week presented a proposal – Prop. 120 L (2016–2017) – for penalties on transmission of infection and endangered spread of infection.
The Ministry of Justice's submitted to the Storting a proposal for amendments to section 237 of the Criminal Code, which mainly follows the recommendations of the statutory committee that were appointed on the basis of criticism of the current criminal law regulation.
The law committee resulted in the NOU "About Love and Cooling Tower – Criminal Justice in Major Infectious Diseases."
"I am pleased that we now propose a regulatory framework that addresses the medical development," said Per-Willy Amundsen, Deputy Minister of Justice, in a press release.
The proposal entails, among other things, clarification that criminal liability is not imposed when appropriate contingency measures have been observed. This includes, among other things, successful medical treatment of HIV infection. Emphasis has been placed on the fact that the knowledge base on the treatment of HIV infection has changed in recent years and that the infection risk from well-treated HIV-positive individuals must be considered minimal.
The government also proposes a change in the Criminal Procedure Act, which allows the police to routinely investigate the infectious status of persons suspected of rape or other serious sexual assault.
"The proposal means that we can be clarified faster than today if the victims have been exposed to a risk of infection. It is important for the government to strengthen the offender's position in criminal matters, and this change will contribute to that, "Amundsen said in the press release.
Contrary to UNAIDS 'recommendations
The user organization New Plus – Hivpositives National Association is not so excited. The proposals, according to New Plus's view, involve a number of things that will worsen the legal situation of those living with HIV.
"What is positive with the bill is that it is suggested that you can not prosecute people who have been negligent and that it is now necessary to commit gross negligence in order to be prosecuted," said Kim Fangen, Managing Director of New Plus.
New Plus nevertheless believes that the boundary is still unclear. "It is still not the case that actual transmission of infection will be required in order to be punished. Consequently, the provision will still violate UNAIDS 'recommendations, which state that punishment can only be used where there is a person who is aware that he or she has HIV or with the knowledge and willingness to infect another and infection is actually transmitted.
A little impractical
The proposition is for people to be treated for successful treatment to be exempted from punishment. It's a suggestion New Plus applaudes. "However, the proposal implies that one can only be exempted from punishment after successful treatment and has been with his partner for prior infection prevention guidance from healthcare professionals, as well as the consent of the partner after this. This scheme applies today only to persons living in marriage or marriage-like relationships. The Ministry therefore wishes to extend the personal circle that will be covered in principle, it will apply to all," said Fangen to Blikk Nett.
New Plus believes the scheme is impractical. "We can hardly see for ourselves that you want to bring a man for two weeks to the GP to get such consent. It will soon become most relevant for those who have been together for so long that one will nevertheless be covered by today's wording about marital-like relationships. In any event, this means that an obligation to inform sexual partners is forced for persons who are nevertheless not infectious. People who are on successful treatment will not be able to transfer infection to others, says Fangen, and refers to statements by Professor Jens Lundgren at Rigshospitalet in Denmark.
"When you know at the same time how little knowledge exists in the society about HIV, this means that you can quickly find yourself in a very vulnerable situation to those you want to have sex with, without even jeopardizing the other.
Increased penalty frame
The Ministry of Justice's proposal also wishes to raise the penalty frame for gross negligence from 3 to 6 years through a new provision in the Act. "This is very serious because it sends a signal about the severity of these actions and could make it even more stigmatizing to live with HIV," Kim Fangen points out.
"We know that most infections occur when the person who has the virus does not even know that they are infected. These penalties will continue to hit people who have, in their ignorance, exposed others to infectious persons and people who can not actually infect anyone, but because they have not been open about status and conducted infectious guidance can be punished nevertheless. This is believed to mean that fewer will be open about HIV status and that people living with HIV will feel further stigmatized, "said Kim Fangen to Blikk Nett.
"We therefore see no reason to cheer over this and will continue the fight to completely decriminalize HIV.
---
Kritisk til endringer i Straffeloven § 237
Regjeringen la forrige uke fram et forslag til straffebestemmelser om smitteoverføring og allmennfarlig smittespredning.
Justisdepartementets proposisjon (Prop.120L) til Stortinget et forslag til endringer i Straffelovens paragraf 237, som i hovedsak følger opp anbefalingene til lovutvalget som ble oppnevnt på bakgrunn av kritikk mot den gjeldende strafferettslige reguleringen.
Lovutvalget resulterte i NOU-en «Om kjærlighet og kjøletårn — Strafferettslige spørsmål ved alvorlige smittsomme sykdommer.»
– Jeg er fornøyd med at vi nå foreslår et regelverk som tar opp i seg den medisinske utviklingen, sa justis- og beredskapsminister Per-Willy Amundsen (FrP) i en pressemelding.
Forslaget innebærer blant annet en klargjøring av at straffeansvar ikke pådras når forsvarlige smitteverntiltak er iakttatt. Dette omfatter blant annet vellykket medisinsk behandling av hivsmitte. Det er lagt vekt på at kunnskapsgrunnlaget om behandling av hivsmitte har endret seg de siste årene, og at smitterisikoen fra velbehandlede hivpositive personer må anses som minimal.
Regjeringen foreslår også en endring i straffeprosessloven som åpner for at politiet rutinemessig kan undersøke smittestatusen til personer som er mistenkt for voldtekt eller andre alvorlige seksuelle overgrep.
– Forslaget innebærer at vi raskere enn i dag kan få avklart om fornærmede har blitt utsatt for smittefare. Det er viktig for regjeringen å styrke fornærmedes stilling i straffesaker, og denne endringen vil bidra til det, sa Amundsen i pressemeldingen.
Strider mot UNAIDS' anbefalinger
Brukerorganisasjonen Nye Pluss – Hivpositives landsforening er ikke så begeistret. Forslagene innebærer etter Nye Pluss sitt syn en rekke ting som vil forverre den juridiske situasjonen for de som lever med hiv.
– Det som er positivt med proposisjonen, er at det foreslås at man ikke kan straffeforfølge personer som bare har vært uaktsomme, og at det skal nå kreves grov uaktsomhet for å kunne straffeforfølges, sier Kim Fangen, daglig leder i Nye Pluss.
Nye Pluss mener likevel at grensegangen fortsatt er uklar.
– Det er fortsatt ikke slik at faktisk smitteoverføring vil kreves for at man skal kunne straffes. Følgelig vil bestemmelsen fortsatt stride mot UNAIDS' anbefalinger, som statuerer at straff bare kan brukes der det er snakk om at en person enten er klar over at hen har hiv, eller med viten og vilje går inn for å smitte en annen og smitte faktisk overføres.
Lite praktisk
Proposisjonen går inn for at personer på vellykket behandling skal fritas fra straff. Det er et forslag Nye Pluss applauderer.
– Forslaget innebærer dog at man bare kan fritas fra straff om man er på vellykket behandling og har vært med sin partner til forutgående smittevernveiledning hos helsepersonell, samt fått samtykke fra partneren etter dette. Denne ordningen gjelder i dag bare for personer som lever i ekteskap eller ekteskapslignende forhold. Departementet ønsker dermed å utvide personkretsen som vil omfattes til at den i prinsippet vil gjelde alle, sier Fangen til Blikk Nett.
Nye Pluss mener ordningen er lite praktisk.
– Vi kan vanskelig se for oss at man vil ta med seg en man har datet i to uker til fastlegen for å få et slikt samtykke. Det blir fort mest aktuelt for de som har vært sammen såpass lenge at man uansett vil dekkes av dagens ordlyd om ekteskapslignende forhold. Uansett betyr dette at man tvinger frem en informasjonsplikt overfor seksualpartnere for personer som uansett ikke er smittefarlige. Personer som er på vellykket behandling vil ikke være i stand til å overføre smitte til andre, sier Fangen og viser til uttalelser fra professor Jens Lundgren ved Rigshospitalet i Danmark.
– Når man samtidig vet hvor lite kunnskap som finnes i samfunnet om hiv, gjør dette at man fort setter seg i en veldig sårbar situasjon overfor de man vil ha sex med, uten at man selv utgjør noen fare for den andre.
Økt strafferamme
Justisdepartementets proposisjon ønsker i tillegg å heve strafferammen for grov uaktsomhet fra 3 til 6 år gjennom en ny bestemmelse i loven.
– Dette er svært alvorlig fordi det sender et signal om alvorlighetsgraden av disse handlingene og vil kunne gjøre det ytterligere stigmatiserende å leve med hiv, påpeker Kim Fangen.
– Vi vet at de fleste smitteoverføringer skjer der personen som har viruset ikke selv vet at hen er smittet. Disse straffebestemmelsene vil forsette å ramme personer som i sin uvitenhet har utsatt andre for smittefare og personer som i realiteten ikke kan smitte noen, men som fordi de ikke har vært åpne om status og gjennomført smitteveiledning vil kunne straffeforfølges likevel. Dette tror vi vil medføre at færre vil være åpne om hivstatus og at personer som lever med hiv vil føle seg ytterligere stigmatisert, sier Kim Fangen til Blikk Nett.
– Vi ser dermed ingen grunn til å juble over dette og vil fortsette kampen for å avkriminalisere hiv fullstendig.