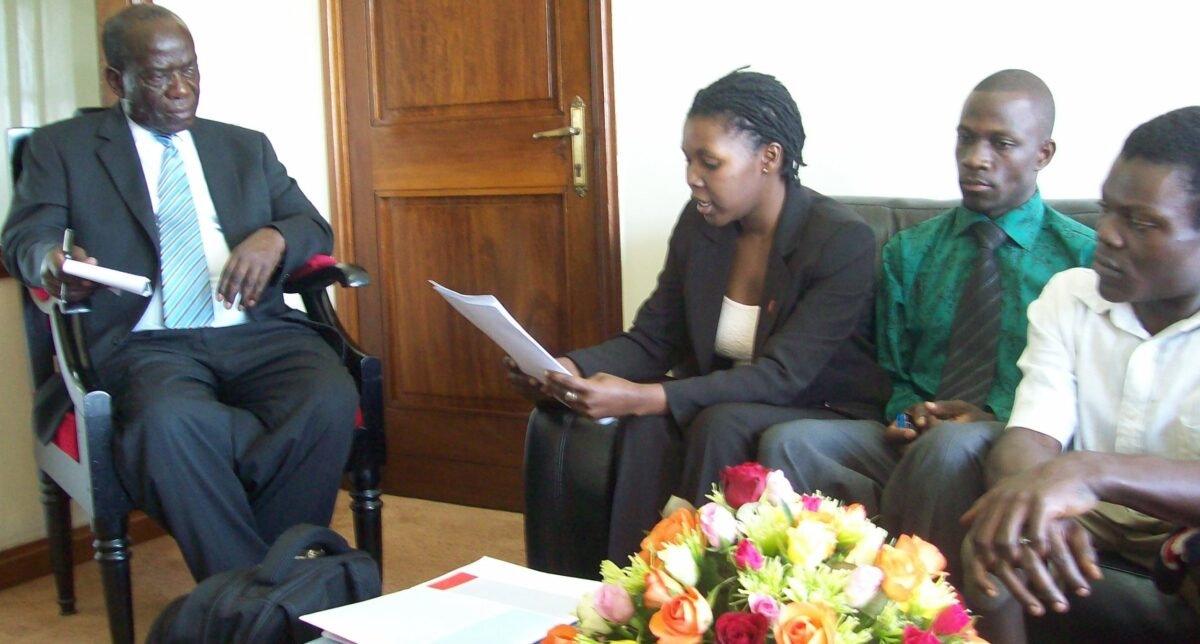 The Constitutional Court of Uganda has begun hearing a landmark case on the right to health, in which LGBT and human rights defenders sued the state for criminalisation of HIV transmission and mandatory disclosure of one's serostatus.
By Kikonyogo Kivumbi
The Uganda Network on Law Ethics and HIV/AIDS (UGANET), on behalf of a coalition of over 50 civil society organisations, is challenging the HIV/AIDS Prevention and Control Act 2014 which they allege is discriminatory and an impediment to the fight against AIDS. Among controversial provisions in the act are mandatory HIV testing for pregnant women and their partners and allowing medical providers to disclose a patient's HIV status to others without consent. The law also criminalises HIV transmission, attempted transmission, and behavior that might result in transmission by those who know their HIV status.
Mandatory HIV testing and the disclosure of medical information without consent are contrary to international best practices and violate fundamental human rights, the petitioners say. They also argue that criminalisation of HIV transmission is overly broad and difficult to enforce.
The act is in force and is being used by state agencies as a tool of discrimination and humiliation. LGBT people have complained of forced anal examinations in recent arrests as part of mandatory HIV tests when they are in police custody. Many human rights organisations have called the law flawed and deeply troubling, and in contradiction of science and human rights.
Ugandan homosexuals filled petitions and memoranda to the Ugandan Parliament when the the bill was being considered. The petitions can be accessed here.
Francis Onyango, the counsel for the petitioners told Rights Africa that he was optimistic that the Court wanted to fast-track the matter.
Uganda's Attorney General has been given to October to file a defense in Constitutional Court. 
The Uganda Harm Reduction Network, a network of activists for drug users also expressed concern that the law drives people who use drugs further from life-saving services they need.
"The act is also not concerned with the challenges that people who use drugs face, such as stigma and discrimination, police harassments and other human rights violations," the Uganda Harm Reduction Network said in a statement issued after the law was passed.
Uganda's media is frequently awash with domestic violence and murders, especially of women, resulting from careless handling of victims' serostatus data, which human rights defenders point back to harmful clauses in the law.