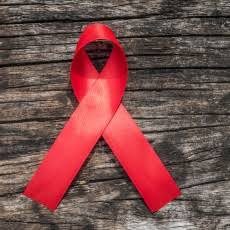 Is the media fanning stigmatisation in the HIV/AIDS fight?
KAMPALA – In the third and last part of the series to shine a light on the impact of stigimatisation in the fight against HIV/Aids, PML Daily's Senior Staff Writer David Mafabi looks at how the media has unknowingly fanned the vice of stigimatisation.
Ms Rosemary Namubiru a nurse is today paranoid about her safety and has stopped taking anything for granted.
She enters her house at 7.00pm and never opens for strangers ever since she was convicted and sent to jail allegedly for infecting a child with HIV/ Aids.
This has been so since 2014, when a Ugandan court sentenced her to three years in jail for negligence over the potential infection of a two-year-old boy with HIV.
Ms Namubiru, who is HIV-positive, was reportedly criminally negligent by using an intravenous needle, that she had accidentally pricked her finger with, on the child, the court ruled.
Many journalists were awash with condemnation to the level that many newspapers dubbed her as a "killer nurse", something that stigmatises her up to now.
Ms Namubiru is not alone in this condemnation and criminalization, there are many people living around the World who have gone through this kind of criminalization especially when the laws don't add up.
In 2018, Ms Sylvia Komuhangi was also charged with committing a "negligent act" likely to spread disease contrary to Section 171 of the Penal Code Act of the Republic of Uganda for reportedly infecting a baby with HIV/Aids.
The Magistrates Court sentenced her to two years in prison; six months after her ordeal started even when the baby was tested and found to be HIV negative, Ms Komuhangi was kept in jail.
One newspaper article labeled Komuhangi as a "monster" at the time of her arrest. Another newspaper ran a story under the headline; "Woman gets two year jail term for infecting baby with HIV blood" which was so stigmatising.
Ms Komuhangi would possibly still be languishing in jail if her case had not caught the attention of lawyers from the NGO, Uganda Network on Law, Ethics and HIV/AIDS (UGANET) who appealed and the case was later overturned.
Members of UGANET, UNASO and other NGOs engaged in the national response to HIV and AIDS were unhappy with the way journalists covered Ms Namubiru's arrest.
The general feeling was that the media led the public trial and conviction of Namubiru and Ms Komuhangi.
Actually many NGOs working to prevent new HIV infections and scale up access to treatment and related health services for people with HIV described the media as suffering from attention-deficit syndrome.
The media has the potential to influence public opinion and attitudes about HIV/AIDS, including attitudes towards people living with HIV/AIDS.
According to Mr Ben Bella Illakut, a veteran journalist, an effective media can raise the awareness level and can also bring about sustainable behavior change thereby reducing vulnerability to the virus.
He explained that the media should work as a facilitator for removing stigma and discrimination attached with the disease: HIV/AIDS afflicted individuals besides the anatomical discomforts undergo the mental suffering of stigma and discrimination at the hands of the society.
"A number of media campaigns should focus on the need to overcome prejudice and encourage solidarity with people infected/affected by virus," said Mr Ben Bella.
Reports from veteran journalists also indicate that the media too have the capability to bring about transformation in the thinking pattern of the society in respect of PLWAHA and thus sowing the seeds of attitudinal changes.
They add that the media besides creating awareness and providing knowledge base about HIV/AIDS is also to remove the misconceptions about the transmission of the virus and the social ostracism of affected persons.
Mr Charles Odoi, the TASO manager, Mbale says that when writing about PLWHA, you ought to mind so much about how you address an issue as complex as HIV stigma and that there are many small things you can do that will make a big difference
He revealed that the media should also know how talk about HIV to avoid stigma, the words they use and avoid use of words like 'Monster nurse'
"When talking about HIV, certain words and language may have a negative meaning for people at high risk for HIV or those who have HIV. The media can do their part to stop HIV stigma by being intentional and thoughtful when choosing our words, and choosing to use supportive—rather than stigmatizing— language when talking about HIV," said Mr Odoi.
The stories written about these two PLWHA reflect a common pattern of how the media cover HIV; the story is highly unusual with a strong element of condemnation, stigmatisation and criminalisation.
Although it is clear that Ms Namubiru was not charged under the HIV and AIDS Prevention and Control Act 2014, some provisions of the law are vague and likely to cause further arrests, stigmatisation and criminalisation of people living with HIV/Aids.
Reports from WHO indicate that laws criminalizing HIV transmission and exposure exist in many developed and developing countries.
It is clear that by 2005, at least 36 European countries had either HIV-specific criminal laws or had used existing laws on bodily harm to prosecute people living with HIV and that by 2009, 15 African countries had enacted HIV-specific criminal laws, and this number increased to at least 25 countries by 2011.
While the HIV/AIDS pandemic has been inflicting a devastating impact on various sectors of life, one of the major obstacles to its prevention is social stigma.
Stigma is defined as an attribute that is deeply discrediting which links a person to undesirable characteristics, thus reducing that individual's status in the eyes of society.
The stigma and discrimination associated with HIV/AIDS has been conceptualized at two levels: societal and individual. At the societal or cultural level, it manifests in discriminatory laws, policies, popular discourse and social conditions of people living with HIV/AIDS.
At the individual level, it takes the form of behaviours, thoughts and feelings that express the prejudice against persons infected with HIV. The primary targets of HIV/AIDS stigma are individuals with HIV and those perceived to be infected.
Ms Dora Musinguzi, the executive director at Uganda Network on Law, Ethics and HIV/AIDS (UGANET) said even when the media condemned and criminalized Ms Namubiru, if used effectively, the media can play an important role in lessening fear and stigma about HIV – the biggest obstacles to seeking information and treatment about the disease.
"It is unfortunate that the of this important health issue remained patchy and sensationalist and there is need to discuss better ways for which the media can report about stigma, the law and ethics in HIV/Aids," said Ms Musinguzi.
She says in keeping with this exhortation, journalists' reports need to go beyond simplistic views of the global HIV epidemic as merely a crisis in public health and reflections on the complex social, cultural and economic determinants and consequences of the epidemic and the required complexity.
She explained that on a positive note, analysis of HIV reporting in Uganda and world over reveal that the language and tone of HIV stories from the mid-1990s onwards show greater sensitivity to people living with HIV.
Although Namubiru, a paediatric nurse with 30 years' experience, had maintained her innocence during the trial, handing down the sentence in a packed courtroom, chief magistrate Olive Kazaarwe said Namubiru lacked remorse for her actions.
On the revised charge of criminal negligence — the nurse attracted sympathy and emerged as the apparent victim of rampant stigma in a country that until recently was being praised as a global leader in fighting AIDS and promoting an open attitude toward the disease.
The International activists claim Ms Namubiru and Ms Komuhangi were victims of discrimination because she is HIV positive, and said that their trial was unwarranted.
Several HIV/Aids activists in Uganda said the nurse had not acted maliciously, and her life had been ruined and that the public anger towards her showed the stigma people with HIV/Aids still face.
Ms Namubiru was released after one year of her sentence after the child was found HIV/Aids negative but reportedly got threats to harm her from her neighbours and had to travel to the countryside and stay away from her home in Kampala for safety.
The AIDS-Free World, in a statement said both of these cases illustrate "the failure of both the media and the prosecutor's office to act responsibly" and could set "a dangerous precedent and could have grave consequences for the fundamental rights of people living with HIV and AIDS in Uganda and beyond," said AIDS-Free World, in a statement.
The Global Commission on HIV and the Law said the nurse's "life has been ruined. No matter the outcome of the trial, the panorama of ferociously intemperate accusation will haunt her and her family forever."
Maj. Rubaramira Ruranga, the director of Health and Community Outreach Campaign at Operation Wealth Creation, one of few people who have publicly revealed they have HIV in a bid to discourage stigma, said the case against the nurse proves that "stigma still rages on" in Uganda.
"I am sure she felt isolated and dejected because of the way the media reported about her, calling her all types of names," he said. "She was hurt and injured beyond repair."
Mr Joshua Wamboga, a long-standing HIV/AIDS and Health-care advocate and former executive director at Uganda Network of Aids Service Organisations [UNASO] says some of the contentious provisions of the law include Article 18 (2) (d) where the results of an HIV test may be disclosed or released to "a medical practitioner or other qualified officer who is directly involved in the treatment or counseling of that person, where the HIV status is clinically relevant."
He adds that this is "too wide a window" for the medical officer to operate in and that the other provisions of the law are those that criminalise "attempted transmission of HIV" and "intentional transmission of HIV".
"The argument against this provision is that it interferes with medical ethics and the doctor patient relationship and criminalisation of HIV positive persons fuels discrimination as it happened in the case of Namubiru, Komuhangi," said Mr Wamboga.
The executive director of National Community of Women living with HIV/Aids [NACWOLA], Ms Florence Buluba said People living with HIV infection and AIDS should have the same basic rights and responsibilities as those which apply to all citizens of the country.
She revealed that they are not allowed to be separated, isolated or quarantined in prisons, schools, hospitals or anywhere else because of their HIV-positive status.
She added that PLWHA are entitled to make their own decisions about matters that affect their marriage and having children and counseling about the consequences of their decisions should be provided.
"And no person may be tested for HIV infection without his or her consent beforehand and PLWHA have rights; a right of access to healthcare including reproductive health, a right to sufficient food and water; and a right to social security, including, if they are unable to support themselves and their dependants, appropriate social assistance," said Ms Buluba.
Although Uganda is one of the 60 countries that criminalise the intentional transmission of HIV [The HIV and AIDS Prevention and Control Act 2014], many a NGO says they are worrying not because of the deadly virus but due to the HIV and AIDS Prevention and Control law.
Human Rights Watch, HEALTH, Global advocacy project and UGANET say that The HIV Prevention and Control Act passed by the Ugandan parliament on May 13, 2014, is discriminatory and will impede the fight against AIDS.
They add that the new law in Uganda criminalizes HIV/AIDS Transmission, requires Pregnant Women to Undergo HIV Testing, the "willful and intentional" transmission of HIV to another person is an offense that is punishable on conviction with up to a ten-year prison term and a fine of up to UGX4. 8 million (about US$1,846).
Activists want the Constitutional Court to speed up Petition Number 24 of 2016 where the community of HIV activists challenged the HIV and AIDS Prevention and Control Act 2014.
Activists say the current HIV law is regressive and should be struck down and argue that it criminalises transmission which intensifies Stigmatisation and discrimination adding that the mandatory testing, provided in the law, is also discriminative.