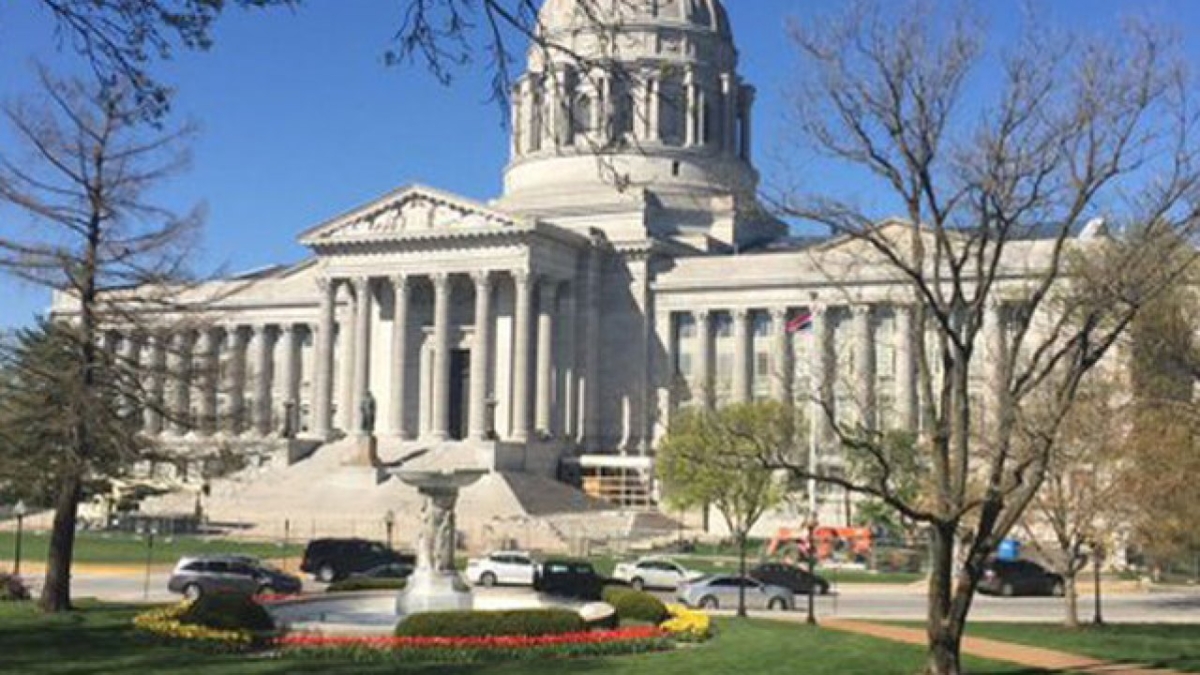 Changes to HIV laws moving in Missouri Legislature, but anti-discrimination win proves elusive
The Missouri House overwhelmingly backed legislation Monday to ease access to drugs that can help prevent HIV infection, one of several measures lesbian, gay, bisexual and transgender advocates are backing in the Legislature this year.
Rep. Phil Christofanelli, R-St. Peters, garnered support from 148 lawmakers, while seven Republicans voted "present," sending the measure to the Senate. His proposal would allow access at pharmacies to pre- and post-exposure drugs used to prevent infection with HIV, according to the U.S. Centers for Disease Control and Prevention, a disease that disproportionately affects gay and bisexual men and racial and ethnic minorities.
Christofanelli said he has heard stories of people going to emergency rooms to seek post-exposure medication and instead being referred to a specialized HIV clinic.
"That's really a disgrace . . . because these drugs can save lives," he said. "And I believe that you should be able to access them wherever is most convenient to you."
Stephen Eisele, director of the Missouri LGBT advocacy group PROMO, noted in written testimony supporting the bill that HIV/AIDS "disproportionately affects our (LGBT) community" and "affects LGBT Black people and People of Color in our state at even higher rates."
Under Christofanelli's proposal, pharmacists would operate with the supervision of a licensed physician and follow strict protocols. Patients would have to follow up with a physician and receive a prescription before getting more than a 30-day supply of the pre-exposure medication.
"I'm hopeful that some of our big pharmacy chains will be the first adopters," Christofanelli said.
Representatives from both parties praised the proposal.
Even with the House's passage of Christofanelli's bill, there appeared to be little-to-no momentum in the GOP-led Legislature behind the long-sought Missouri Nondiscrimination Act, or MONA, which would forbid discrimination in housing and employment based on a person's sexual orientation or gender identity.
This year, the Legislature is believed to have more openly LGBT lawmakers than ever; there currently are six openly LGBT members serving in the Legislature, including Christofanelli, who came out publicly as gay last month.
Eisele said he is asking allies to contact Rep. Mary Elizabeth Coleman, R-Arnold, chair of the House Children and Families Committee, to encourage her to hold a hearing on MONA, sponsored by Rep. Tom Hannegan, R-St. Charles.
Eisele said in addition to MONA, his organization's other priority this year is defeating House Joint Resolution 53, which would ask voters to amend the state constitution in order to ban trans children from playing sports on teams that align with their gender. The resolution has yet to be voted on by the full House.
Another change to state law, which advanced without opposition through two House committees, would remove statutes that specifically criminalize exposing another person to HIV without that person's knowledge or consent.
The proposal, also by Christofanelli, removes the HIV-specific language from state law, stating an individual infected with "a serious infectious or communicable disease" would be guilty of a Class D felony if they knowingly expose that person to the disease; if the victim contracts the disease, the infected person would be guilty of a Class C felony.
The legislation doesn't apply to airborne illnesses such as COVID-19.
Eisele, the PROMO director, said the measure would encourage more people to learn their HIV status.
"Our statutes make it less likely that individuals at risk for HIV will seek medical care because, if they do, they could face prosecution for 'knowing' their status and transmitting HIV," he said in House testimony. "This statute actively supports negative health outcomes.