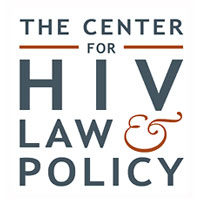 Today, in the wake of recent court decisions rejecting several applications of the criminal law to people with HIV, the Positive Justice Project (PJP) , a national coalition challenging HIV criminal law policies in the United States, released a set of principles to guide the modernization of state HIV criminal laws across the country.
"Ending criminal prosecutions based on HIV or other health conditions is a vitally important part of a sound, public health approach to ending the epidemic," said Kim Miller of the HIV Medicine Association (HIVMA). "Treating a medical condition as evidence of a crime is at direct odds with public health campaigns to get as many people as possible tested and, if HIV positive, into treatment," added Ms. Miller. "That is the best way to protect everyone, since treatment keeps people healthy while reducing already low transmission risks to near-zero."
Currently, 32 states have criminal laws that punish people living with HIV for conduct that would be legal if they did not get tested and did not know their HIV status. Conviction under these laws can result in decades-long prison sentences despite very low transmission risks and dramatic improvements in treatment that have transformed what it means to live with HIV.
Carole Treston of the Association of Nurses in AIDS Care (ANAC) confirmed, "On treatment people living with HIV can expect to live long and healthy lives. It's time for the law to catch up with the science on the real risks and realities of HIV in the twenty-first century."
The Guiding Principles for Eliminating Disease-Specific Criminal Laws call for modernization of existing laws that exclude HIV and other infectious diseases from long-established interpretations of criminal felony laws requiring proof of intent to harm accompanied by conduct likely to cause death or severe injury for a conviction. At present, most states require only evidence that a person has been diagnosed with HIV and has engaged in some form of contact with a third party for a felony conviction and, in some cases, life-long sex offender registration.
In 2014, the U.S. Department of Justice issued the Best Practices Guide to Reform HIV-Specific Criminal Laws to Align with Scientifically-Supported Factors; and in 2013 the Presidential Advisory Council on HIV/AIDS (PACHA) issued a Resolution on Ending Federal and State HIV-Specific Criminal Laws, Prosecutions, and Civil Commitments. A growing number of political, legal, public health and advocacy organizations also have called for the modernization of HIV laws.
"Both HIV and the prison system have a disproportionate reach into communities of color," stated C. Virginia Fields, Director of the National Black Leadership Commission on AIDS. "Laws that make an HIV test the basis for a felony prosecution are a double burden for those at greatest risk of both HIV and entanglement in the criminal justice system. We need to end this yesterday, and we need to do it right. These principles are a great step in the right direction.