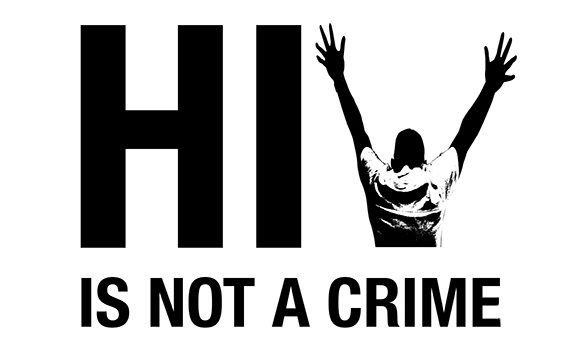 HIV PJA and the SERO Project are coming together to present a three-part webinar series continuing conversations from the HIV is Not a Crime Training Academy, which was held in May 2016. With all that was learned and discussed at the second training academy, we would like to give those who were not able to attend and those who have more questions a chance to continue the conversation.
The three topics – anti-blackness, immigration and transgender issues – were chosen based on training plenaries and workshops that received significant interest. Join us for these three discussions highlighting the fight to end HIV criminalization and ensuring that HIV status is no longer a crime in this country.
Check out the details below. You must register for each webinar individually. 
---
HIV Is Not a Crime: Anti-blackness and HIV criminalization
Wednesday, Aug. 17 – 3:30 – 5 p.m. ET
Recent research has shown there are specifically racist and anti-black dimensions to HIV epidemiology, as well as the criminalization of HIV. We have also seen that these laws disproportionately impact black people and black communities. During this webinar we will define what anti-blackness means in connection to HIV criminalization laws and discuss why and how HIV laws tend to be anti-black.
Panelist include:
Charles Stephens, Founder and Executive Director, The Counter Narrative Project
Robert Suttle, Assistant Director, The SERO Project
---
HIV Is Not a Crime: Immigration and HIV decriminalization
Wednesday, Aug. 24 – 3:30 – 5 p.m. ET
Foreign born citizens and those who come to this country seeking a better life in the U.S. frequently encounter challenges due to their immigration status. This is especially true for those living with HIV. This webinar will touch on intersectional issues of being an immigrant living with HIV and HIV criminalization. We will also discuss the synergy of the movement to end deportations and the movement to end the AIDS epidemic.
Panelist include:
Marco Castro-Bojorquez, Community Educator, Lambda Legal
Gonzalo Aburto, Longtime Community Advocate
---
HIV Is Not a Crime: Criminalization's impact on trans communities
Wednesday, Aug. 31 – 3:30 – 5 p.m. ET
Transgender rights have gained more mainstream attention but transgender people are still disproportionately criminalized. This webinar will discuss many of the challenges trans people face and highlight the stories of trans people who are fighting to eradicate new transmissions in the transgender community.
Panelist include:
Cecilla Chung, Senior Strategist, Transgender Law Center
Tiommi Luckett, Communications Coordinator, The Well Project
Arianna Lint, East Coast Co-Chair, TransLatin@ Coalition