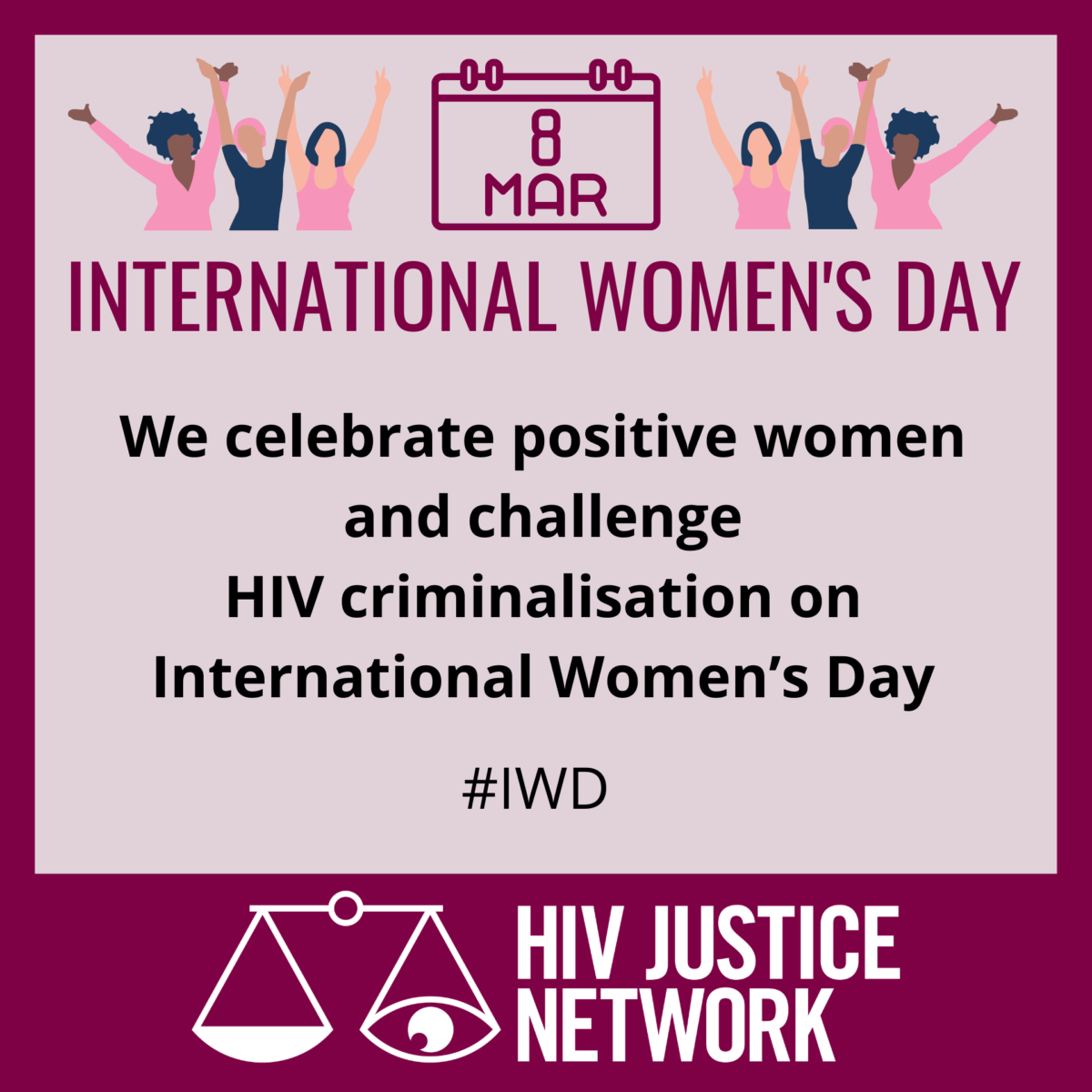 Women are often seen both as victims and perpetrators in regard to HIV criminalisation. There are, at least, ten reasons why HIV criminalisation harms women including, "negative public health outcomes, increased gender-based violence, and greater social and political inequalities for women."
Consequently, women – especially women who experience racism, sex workers, sexual and gender minority women, those living with disabilities, refugees, and women who use drugs – are impacted by HIV criminalisation in a number of ways, and are often multiply criminalised due to their intersecting identities.
It is against this backdrop that, every year, we mark International Women's Day on 8th March. The day celebrates the social, economic, cultural, and political achievements of women. The day also marks a call to action for accelerating gender parity.
The campaign theme for International Women's Day 2021 is 'Choose To Challenge'. The theme is important in terms of HIV criminalisation as it is a call to all stakeholders – including governments – to protect the human rights of all women living with HIV.
Next week, some of our HIV JUSTICE WORLDWIDE partners are hosting events to commemorate this day.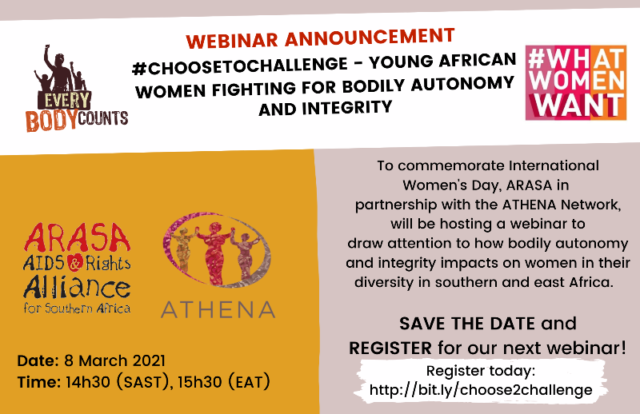 For the AIDS & Rights Alliance for Southern Africa (ARASA), International Women's Day is a time to challenge HIV criminalisation against women, who historically, have been disproportionately prosecuted under HIV criminal laws.
"This International Women's Rights Day we #ChooseToChallenge HIV criminalisation because evidence has shown that women, especially in East and Southern Africa have been at higher risk of prosecution under HIV criminalisation laws. Women living with HIV have been stigmatised and discriminated against because of the HIV status in families and communities. HIV criminalisation leads to negative public health outcomes, increased gender-based violence, and greater inequalities for women."
ARASA will also host a webinar titled "#ChooseToChallenge – Young African Women Fighting for Bodily Autonomy and Integrity." Together with ATHENA Network, they will co-host a Twitter chat, under the "#WhatGirlsWant" campaign titled: "Disability, leadership, and sexuality": how girls and women living with disabilities dream of, engage in and enjoy (or not) sex, what do they want the world to know about their sexuality and leadership capabilities?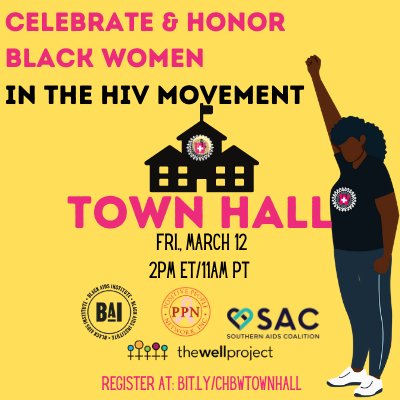 Later in the week, Positive Women's Network-USA (PWN-USA) and other Black women leaders in the HIV movement will be launching the first annual Celebrate and Honor Black Women in the HIV Movement Day on 12th March. PWN-USA want to honour the expertise of Black women working for, and volunteering with, HIV organisations; support and fund Black women-led organisations, and demand a US HIV response that centres upon the needs and leadership of Black transgender and cisgender women.