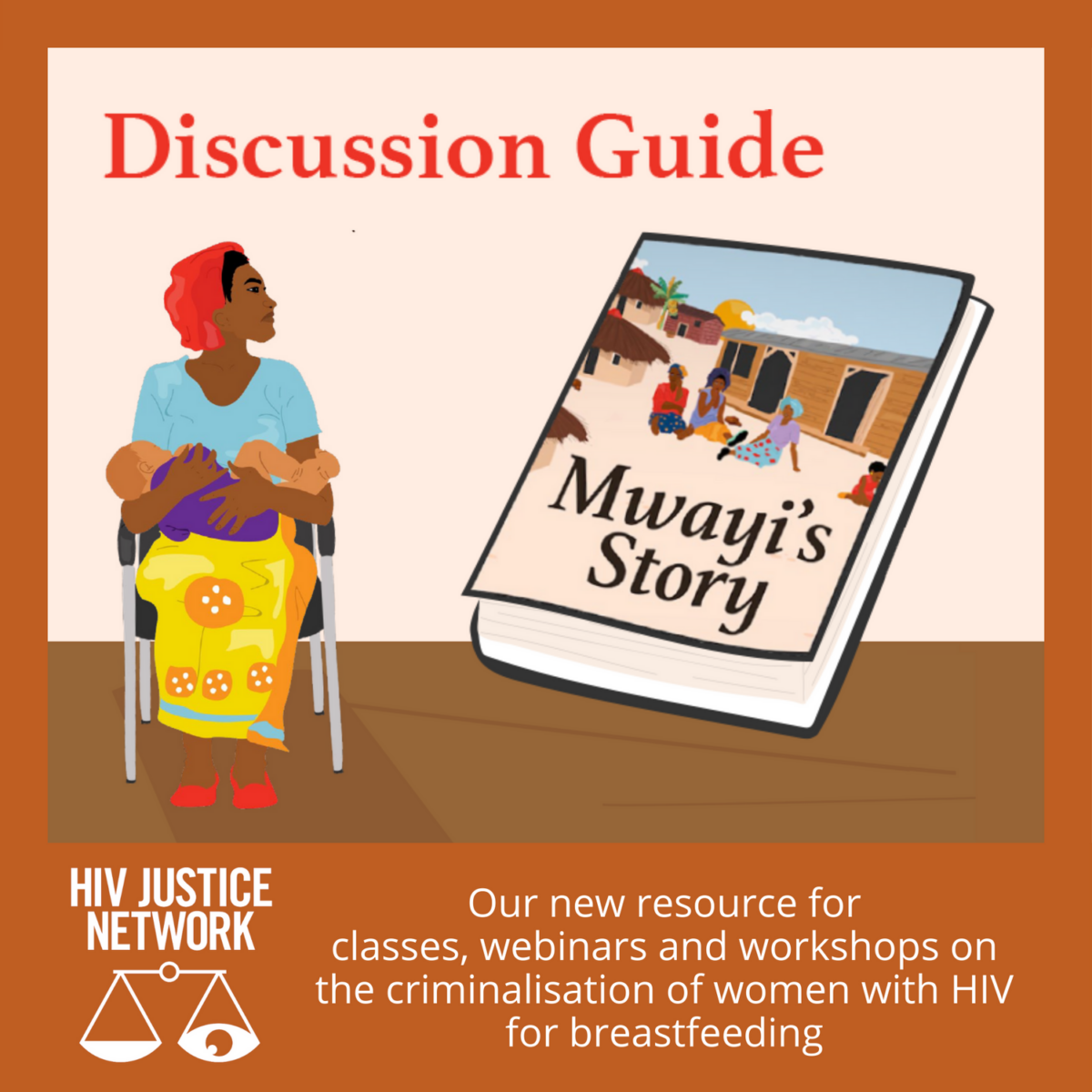 Mwayi's Story is a short film about courage and women standing up for their rights that was released earlier this year.
The film is based on the story of a woman in Malawi who was prosecuted for briefly breastfeeding another woman's baby. After the case, the community campaigned to stop an HIV criminalisation statute from being passed.
Mwayi's Story can be used as an awareness-raising and educational resource in classes, webinars and workshops.
The new Discussion Guide was created to help facilitators lead conversations before and after viewing the film.
The Guide provides some background and then poses a number of questions to stimulate thought and discussion. Not all questions are suited to all audiences.
The film has already been shown in a number of forums since its release last May, including at AIDS 2022. It has now been subtitled in French, Russian and Spanish, and we are also looking for partners to translate additional subtitles if they think the film can be useful in their own advocacy. If you're interested you can get in touch with us at breastfeeding@hivjustice.net. We will send you the English subtitle file for translation. After you return the file to us, we will upload it to YouTube.
Mwayi's Story is part of our ongoing work to end the criminalisation of women living with HIV for breastfeeding and comfort nursing, including our Breastfeeding Defence Action Toolkit – one of six Action Toolkits in the HIV Justice Academy.
It is our goal to collaborate with advocates, researchers, service providers, organisations and community members around the world to raise awareness and prevent further unjust prosecutions against women living with HIV who breastfeed or comfort nurse. We are grateful to both the Elizabeth Taylor AIDS Foundation and the Robert Carr Fund for their financial support for this work, and this film.