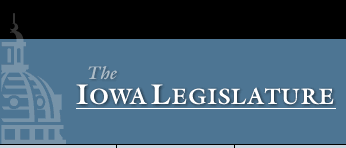 Earlier this month, Donald Bogardus, 42, was given the lightest-ever sentence for HIV non-disclosure in Iowa.  He had faced up to 25 years in prison but was given a suspended sentence with two to five years of probation. However, he will also have to register as a sex offender and will likely lose his job as a certified nursing assistant as a result.
Watch Donald tell his story to the SERO Project.
Donald, who was diagnosed in 2007, was arrested in 2009 for having consensual unprotected sex three times with a male partner (who remained HIV-negative) without disclosing that he was HIV positive.
He was charged under Iowa Code § 709C.1, which states: "a person commits criminal transmission of [HIV] if the person, knowing that the person's [HIV] status is positive … [e]ngages in intimate contact with another person." The statute defines "intimate contact" as "the intentional exposure of the body of one person to a bodily fluid of another person in a manner that could result in the transmission of [HIV]."
As recently as July 2013, the Eighth Circuit Court of Appeals ruled that Iowa's HIV law was not unconstitutionally vague and upheld the conviction of Adam Musser, who was sentenced to 50 years for not disclosing his HIV-positive status to four women.
Donald was supported through this ordeal by fellow criminalisation survivor, Nick Rhoades, who used a condom, had an undetectable viral load and did not transmit HIV but was sentenced to 25 years by an Iowa court for not disclosing his HIV-positive status to his male partner.  Later reduced to a year served, he now must register as a sex offender for the rest of his life.
(Nick's story has been covered sympathetically by mainstream news outlets, including CNN, and formed the basis of a major ProPublica investigation, published last December 1st.)
Last September, the Iowa Court of Appeals upheld Nick's conviction, finding that because he did not use a condom during oral sex there was stll a chance of transmission.
However, Rhoades and his attorneys at Lambda Legal will have another opportunity to argue that the charge and conviction is not based on current science, and the case will soon be heard at the Iowa Supreme Court.
These three cases are the tip of the iceberg, however. There are only 2000 people living with diagnosed HIV in Iowa and yet
Between January 1999 and June 2011, 25 people were charged and 15 were convicted. In 2012, Iowans were paying for the prison sentences of eight Iowans because of this law.
This quote comes from one of two editorials published this week in Iowa newspapers that are supporting a change in the law. The Des Moines Register's editorial, entitled 'Lawmakers should correct Iowa's HIV mistake' begins
During an election year, Iowa lawmakers are reluctant to do anything that could be construed as remotely controversial. it should not be controversial for them to fix a mistake they made 15 years ago that is ruining the lives of innocent Iowans. Lawmakers and Gov. Terry Branstad should repeal a statute that criminalizes the actions of Iowans who are HIV-positive when they have harmed no one.
Meanwhile the Press-Citizen argues that there is 'Still time to fix Iowa's HIV law this session'. It covers both Nick's appeal and the law reform process.
We can only hope the Iowa Supreme Court will be more inclined than the lower court to take new scientific evidence into consideration and move away from past rulings. But whatever the state Supreme Court decides, it's time for state lawmakers to fix the law. At the very least, lawmakers need to clarify that both intention to transmit and actual transmission is needed for prosecution. They also should specify that the type of sex act, condom usage and the defendant's viral load need to be taken into account for decisions on prosecution and sentencing. At best, they could repeal the misguided law completely.
These editorials are the result of extremely hard work undertaken by a broad coalition of local and national advocates, and were timed to coincide with yesterday's "Day on the Hill" when HIV advocates in Iowa visited the Capitol in Des Moines to talk with State legislators about modernising Iowa's HIV specific legislation.
According to Tami Haught, of CHAIN (the Community HIV/Hepatitis Advocates of Iowa Network) they were able to speak with half of all state Representatives and nearly two thirds of all Iowa Senators.  This may create the final push for law reform this legislative session (which ends in April).
Immediately following Donald Bogardus' sentencing, according to the Waterloo Cedar Falls Courier
Sen. Steve Sodders, a Democrat from State Center, proposed changes to "modernize the draconian law." The bill has been referred to the Senate Judiciary Committee, causing a ripple of Capitol support. "It's important that we decriminalize some of the effects of this old law. It's just outdated, and we have to keep up with modern medicine," Sodders said.

Sen. Charles Schneider, a Republican from West Des Moines and ranking member on that committee, said GOP members in both chambers agree there should be changes to the law. "What I think we need to do is just educate people that the current penalty is more punitive than it needs to be for people who are treating effectively the transmittable disease that they have," he said.

Attorney General Tom Miller, who supported changes to the law last year, reaffirmed his support this session. Miller said he's "firmly convinced the statute needs to be changed" and that his office is working with lawmakers to update the statute.
The full text of Senate File 2086, which would create a new law, The Contagious or Infectious Disease Transmission Act, can be found here.
This is a summary what they are proposing.
The proposed Contagious or Infectious Disease Transmission Act would try people who transmit diseases like HIV, Hepatitis C and tuberculosis under the same statute.

It aims to delineate between someone with a criminal intent to infect and simply failing to disclose their status, taking into account whether an infected person used protection or is taking medications to limit the risk of transmission.

Under the new law, a person does not act with criminal intent necessary for a conviction simply by knowing their status and having sex.

Offenders who knew their status would get up to 10 years incarceration — a class C felony — for intentionally transmitting a disease. If they didn't infect their partner, the sentence would drop to a class D felony or 5 years in prison.

If a person who knew their status and didn't intend to infect their partner, but acted with a reckless disregard for their health, the violation becomes an aggravated misdemeanor.

The bill eliminates the requirement to register as a sex offender.
With a groundswell of support for modernisation, it seems very likely that Iowa will soon become the first state in the United States to achieve HIV criminalisation law reform.