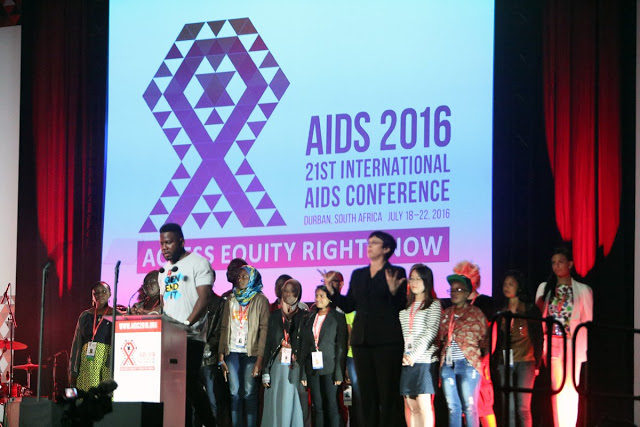 At the 21st International AIDS Conference (AIDS 2016) in Durban, researchers and community representatives discussed the impact of discriminatory laws and policies in many parts of the world that hinder access to HIV prevention, treatment, and care for the populations most at risk of HIV infection — men who have sex with men, transgender people, sex workers, people who inject drugs, and prisoners.
The latest data from UNAIDS show that these vulnerable populations account for more than one-third of all new HIV infections globally. Compared to the general population: transgender people are 49 times more likely to be living with HIV; men who have sex with men and people who inject drugs are each 24 times more likely to become infected with HIV; sex workers are 10 times more likely to become infected; and prisoners are five times more likely to be living with HIV.
"We will not end AIDS without addressing the needs of the most vulnerable individuals and communities, yet far too many are currently being left behind," said Chris Beyrer, AIDS 2016 International Chair and President of the International AIDS Society. "Protecting human rights is not just a moral issue, it is a scientific issue. Research presented at this conference will demonstrate that exclusion and discrimination help fuel the spread of HIV."
Beyrer recently served on a special Johns Hopkins University-Lancet Commission on Drug Policy and Health. He was lead author of the Commission's final report, published in March 2016 in advance of the UN Special Session on the World Drug Problem. The report concluded in part that drug laws intended to protect have instead contributed to disease transmission, discrimination, lethal violence, and forced displacement, and have undermined people's right to health.
"Dealing effectively with HIV will require our communities and societies to break down longstanding prejudice, hatred, and ignorance," said Justice Edwin Cameron of the Constitutional Court of South Africa. "Only when scientific advances are matched by social and cultural progress can this epidemic truly be contained."
Originally published in Edge Media Network