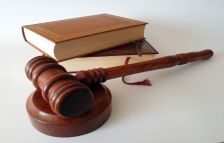 A group of leading HIV experts are calling for "caution to be exercised" when considering criminal charges against people who recklessly spread the disease.
In a consensus statement published in the Medical Journal of Australia, Australian researchers and scientists — including Professor Sharon Lewin and Professor Andrew Grulich — argue that "criminal cases involving HIV transmission or exposure require that courts correctly comprehend the rapidly evolving science of HIV transmission and the impact of an HIV diagnosis".
The statement cites scientific evidence that shows the risk of HIV transmission to be negligible if a person is on treatment and has an undetectable viral load. It also claims that HIV isn't as serious a condition as it used to be: "Most people with HIV are able to commence simple treatment providing them a normal and healthy life expectancy, largely comparable with their HIV-negative peers."
"Given the limited risk of HIV transmission per sexual act and the limited long-term harms experienced by most people recently diagnosed with HIV, appropriate care should be taken before prosecutions are pursued," says the statement.
While acknowledging that cases of deliberate transmission of HIV are "extremely unusual", the group urge authorities to change behaviours through counselling rather than the courts.
"Careful attention should be paid to the best scientific evidence on HIV risk and harms, with consideration given to alternatives to prosecution, including public health management."
The statement has been welcome by HIV advocacy groups.
"It's incredible to see these experts come together and make a bold statement regarding HIV and the law," said Richard Keane, President of Living Positive Victoria.
"The impact of HIV criminalisation or even the threat of it is a dangerous form of stigma and we're still feeling the ripple effect more than two decades later."
There have been at least 38 Australian criminal prosecutions for HIV sexual transmission or exposure since 1991.
"You don't have to be convicted or even prosecuted for HIV criminalisation to affect you," said Keane.
"The HIV community lives with the threat that a complaint can be made against us and the stigma that criminal prosecutions amplify and perpetuate."
Keane hoped the statement's focus on utilising the public health system rather the criminal courts in dealing with behaviour change would lead to better outcomes on policy.
"Most people on treatment are able to achieve an 'undetectable' viral load which makes it highly likely that the person will remain healthy and pose a negligible risk of transmitting HIV," Keane said.
"The evidence outlined in this statement shows that the per-act risk of HIV transmission from even the most risky sex is still low. The message should be to encourage individuals to take care of their health and eliminate barriers to accessing treatment rather than intimidation through the justice system.
"By focusing on what the studies and science is telling us about treatments, relative risk and harm, that's how we reduce HIV transmission whilst protecting the rights and dignity of people living with HIV. HIV is a health issue, not a criminal justice issue."
Additional reporting Positive Living.
Published in Gay News Network on Nov 6, 2016