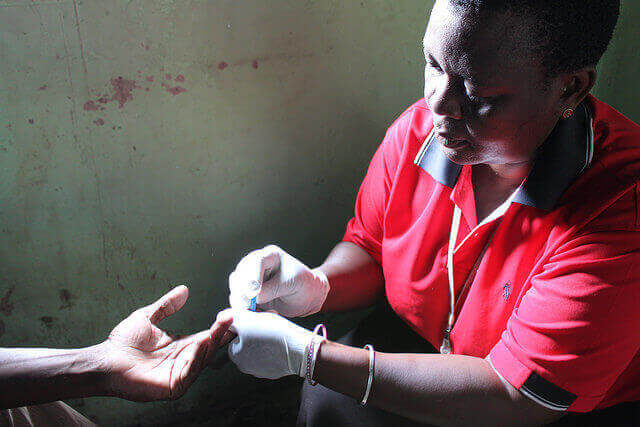 On 18 March 2015, in Aids Law Project v Attorney General and Others [2015] the High Court of Kenya declared section 24 of the HIV and AIDS Prevention and Control Act ("Act") unconstitutional. I applaud the impetus of the decision but I want to argue that the narrow focus of the Court's judgment reduces its potential to advance rational health policies and laws.
Section 24(1) of the Act requires a person aware of being HIV-positive to "take all reasonable measures and precautions to prevent the transmission of HIV to others" and to "inform, in advance, any sexual contact or persons with whom needles are shared" of their HIV-positive status. Subsection (2) prohibits "knowingly and recklessly, placing another person at risk of becoming infected with HIV". Contravention of these provisions is a criminal offence punishable by imprisonment for up to seven years, and/or a fine. Under section 24(7), a medical practitioner who becomes aware of a patient's HIV-status may inform anyone who has sexual contact with that patient of their HIV-status.
In 2010, the AIDS Law Project sought a declaration that section 24 of the Act was unconstitutional and "unacceptable discrimination" on the basis of health status. It argued that the undefined terms of "inform", "in advance" and "sexual contact" renders section 24 vague and overbroad, contrary to the principle of legality. It submitted that the provision violates the right to a fair hearing, equality, non-discrimination, and sexual privacy. The petitioner was supported by an amicus curiae, the Centre for Reproductive Rights, which made submissions on the disproportionate impact that the provision would have on women, exacerbating stigma and undermining public health interventions.
In a unanimous judgment of a sitting of three judges of the High Court, Lenaola HJ held that the central issue was the provision's vagueness and overbreadth. Focussing solely on the absence of a definition for "sexual contact", the Court held that it is impossible to determine what acts are prohibited. Further, given that section 24 places no obligation on sexual contacts who have been informed of another's HIV-status to keep that information confidential, the provision does not meet the standards for a justifiable limitation of the constitutional right to privacy.
Similar criminal provisions exist in a number of countries. The Constitutional Court in Zimbabwe is, for example, currently considering the constitutionality of Zimbabwe's HIV criminalization law. The Kenyan judgment must be applauded to the extent that it emboldens the human rights critique of these laws and compels the Kenyan government to reconsider the provision.
It is disappointing, however, that the privacy violations were constructed so narrowly, with the Court failing to appreciate the risks of criminalizing non-disclosure more broadly, particularly for vulnerable groups, as raised by the amicus. Furthermore, by framing the vagueness and overbreadth ruling so strictly, the inhibiting effects of criminalization on effective public health interventions remain legally unscathed.
Insofar as the courts may be a useful forum to advance health rights and public health, perhaps a better legal foundation would be a rationality review of legislation. In a number of common law jurisdictions, this entails testing conduct or law against the ends that it claims to achieve. The standard typically requires that conduct needs to be rationally connected to a legitimate government interest or purpose in order to be lawful.
As made clear by the Act's long title, its purpose is to prevent, control and manage HIV and AIDS, promote public health, and deliver appropriate care for persons living with HIV. The criminalization of HIV transmission and non-disclosure has come under heavy criticism by leading international experts and bodies for failing to protect human rights in a way that promotes public health initiatives for the effective treatment and control of HIV. If the argument against criminalization of HIV transmission is found persuasive in court, the legislation should be found irrational because it employs a strategy that is harmful to its purported ends.
It is in this sense that we might consider rationality review when using the courts in similar jurisdictions as fora to insist on public health policies and laws that are founded in scientific evidence and not fear and stigma.