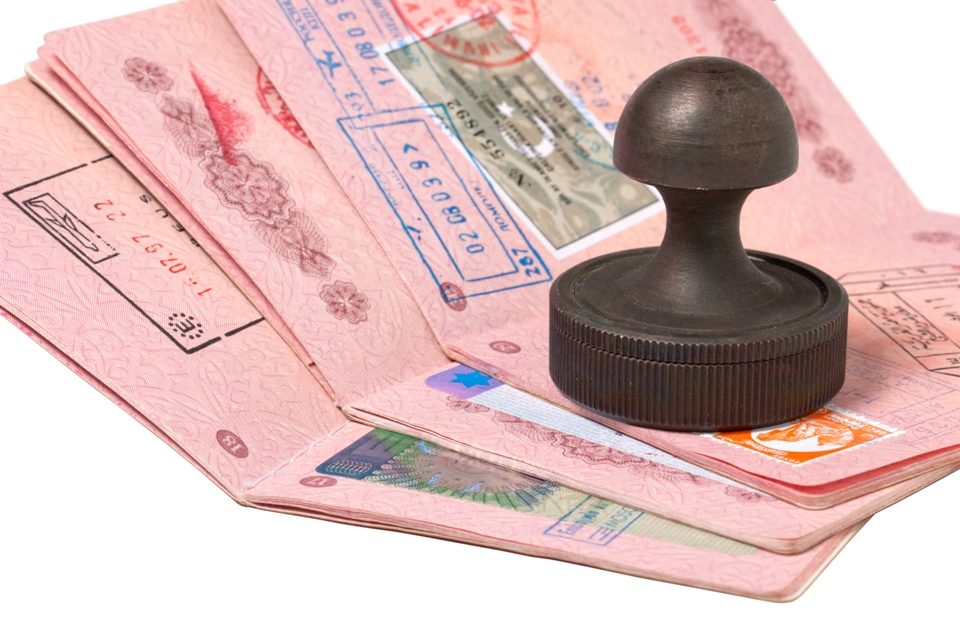 Published in South China Morning Post on February 5, 2019
Visa restrictions for HIV-positive immigrants still in place in dozens of countries
Recent leak in Singapore of data of HIV-positive people renewed attention on its curbs on long-term stays by those who have the virus
Countries with restrictions include Russia and the United Arab Emirates; there's no logical basis for them any more, UNAids says
A data leak of Singaporean medical records exposing the HIV-positive status of 14,200 people last month triggered concerns about a backlash for those whose health status was made public in a country that continues to stigmatise the disease.
But the case, involving the records of 8,800 foreign nationals who tested positive for HIV in Singapore, also shines a spotlight on the city state's restrictive policies towards foreigners with HIV, who face barriers to staying in the country for more than 90 days unless married to a Singaporean national.
The records were leaked by a foreigner in just such a situation, American Mikhy Farrera Brochez, who was deported after serving jail time for drug-related crimes and fraud, including hiding his HIV status. He was able to access the records with help from his boyfriend, a Singaporean doctor.
Singapore is one of only a handful of developed nations that still have laws restricting the long-term stay of foreign nationals with HIV – laws that have been deemed a human rights violation by the United Nations.
"When this [1998] law was brought in there was a lot more fear of unknown issues around disease … but [today] the logic is just not borne out by any scientific or medical basis," says Eamonn Murphy, UNAids regional director for Asia and the Pacific.
Instead, countries that still have such restrictions in place often do so because of "historical convention, ideology, or even passivity", Murphy says. He notes that UNAids is renewing its focus on the issue this year, compiling a new report on national restrictions.
UNAids most recent comprehensive report on HIV-related travel and immigration laws in 2015 listed 35 countries with such restrictions.
However, incomplete data published in 2018 by UNAids named at least 18 countries that have policies restricting entry, stay or residence for people living with HIV. Information from many countries were left off the list, and will be updated this year to reflect the true extent. The same report found that 60 countries require testing for residence or other permits, including marriage, not limited to foreigners.
The exact numbers, however, are difficult to pin down, experts say. An independently researched global database counts 49 countries with HIV-related restrictions on long-term stay in 2018, based on information sourced from local embassies and reports from travellers and immigrants. Countries with restrictions include Russia, Singapore, and the United Arab Emirates.
"The data the countries present about themselves in diplomatic settings can be different from the policies that are actually executed," says American epidemiologist Jessica Keralis, who has researched the public health impacts of such HIV-related restrictions.
For example, countries may not have regulations "on the books", but employers can revoke visas for HIV-positive employees, or state insurance policy can make it difficult for immigrants to afford treatment, she says.
In other cases, official policy may not be known by regional or local officials and institutions.
These distinctions matter for HIV-positive immigrants, whether white-collar workers, migrant labourers or students, according to David Haerry, who publishes the Global Database on HIV-Specific Travel and Residence Restrictions, which names the 49 countries.
"Oftentimes people [sent abroad for work] don't know and they fall in the trap: if you don't know and you have to be tested on the ground, and then you are sent back on health grounds, your company knows," he says. "It's a big issue."
Haerry receives daily emails through the database from people around the world wondering how to travel or relocate safely while living with HIV. In recent years, he's seen restrictive policies become more of an issue for students looking to study abroad, but who fear the consequences of mandatory HIV testing even in countries where there is no explicit restriction on those who are HIV-positive.
For such situations, "we have no solution", Haerry says.
Many national restrictions are holdovers from the 1980s, before the disease's transmission was understood and the antiretroviral therapies and daily medications that can prevent its spread became widely available, according to UNAids' Murphy. But he has seen progress globally.
A number of countries changed their policies after UNAids launched a 2008 campaign against the 59 governments that had bans at that time. The United States, South Korea and China were among the nations to remove restrictions in 2010, although South Korea retained some related to immigration, while China reportedly has mandatory HIV testing for some visas.
Singapore revised its own regulations in 2015 to allow people living with HIV to enter the country for short-term stays of less than three months, while South Korea in 2017 removed its final restriction, which mandated the testing of foreign teachers.
But conservative cultures, social stigma and inertia have kept some restrictions in play in other nations, experts say. The majority of such restrictions are found in conservative countries; more countries in the Middle East than anywhere else have them.
"The basis of discrimination is misconception and fear, and with HIV these boil down to drug use, men who have sex with men, and all these realities that countries don't want to face," says Peter Wiessner, who co-authors the global database. "There's also xenophobia mixed in."
That element can have a negative public health impact, according to Keralis.
"It communicates that HIV is a foreign contagion and a foreigners' problem, and if [citizens] don't mix with foreigners then they are not at risk," she says. She notes that, paired with a lack of proper sex education, this can create a dangerous situation.
"There's no incentive for people to seek more information or modify their behaviours," she says.