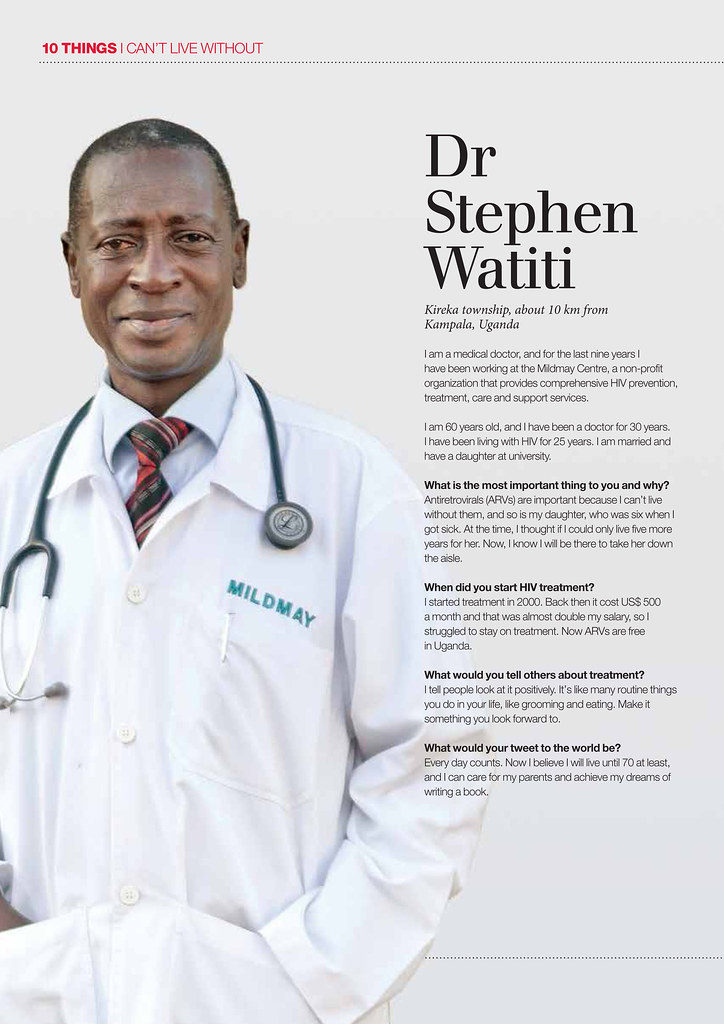 Community Health Alliance Uganda (CHAU) board chairman, Dr Stephen Watiti, has called for an amendment of the 2014 HIV and AIDS Prevention and Control Act.
Watiti, who was speaking at the launch of CHAU's 2016-2020 Strategic Plan last week in Kampala, wants clauses on disclosure, mandatory testing and intentional transmission repealed.
CHAU is one of the local non-governmental organizations (NGOs) involved in anti-HIV/Aids campaigns in the country. Enacted last year amidst protests from civil society and activists, the HIV and AIDS Prevention and Control Act criminalizes intentional transmission of HIV, enforces mandatory testing and requires spouses to disclose results to their partners, among others.
"In most of our communities if a woman tested positive and told her husband as stipulated in this law, it sparks domestic violence and stigmatization. So, my appeal is to review and scrap such clauses," said Watiti, also plans to join elective politics in his bid to push for the aforesaid changes in parliament next year.
He also noted that it would be difficult to prove whether someone set out to intentionally infect their partners in a love affair.
"Preventing new infections should be a responsibility of both HIV positive and negative people," Watiti argued, adding that testing should be voluntarily because making it mandatory is a violation of human rights.
His comments were directed to chief guest at the function, Dr Chris Baryomunsi, the state minister for health in charge of general duties and also MP for Kinkiizi East.
In response, Baryomunsi assured guests the parliamentary health committee would consider such appeals upon reviewing the HIV/Aids Act and also address concerns about the NGO Bill, which many civil society activists claim is intended to curtail their work.
Noting that some NGOs such as CHAU have done a good job as government partners in the battle against HIV/Aids, Baryomunsi said they would consider progressive provisions to ensure work is not stifled.
Baryomunsi explained that the law is intended to clamp down on NGOs that registered to health-related work but deviate from their mandate along the way.
Baryomunsi lauded the organization for its work of supporting people living with HIV in 20 districts including Kayunga, Luweero, Nakasongola, Mukono, Wakiso, Kamuli, Mayuge, Mityana, Gulu and Mbarara.
CHAU also provides family planning and sexual reproductive health education services.