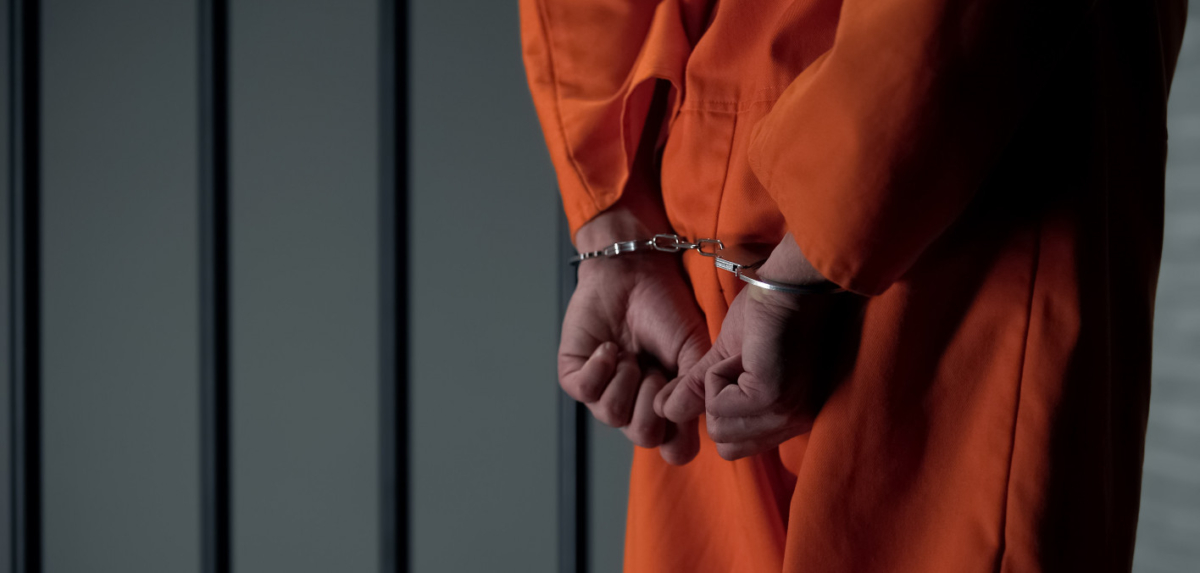 Three States See Movement to Modernize HIV Crime Laws
March 8, 2021 • By Trenton Straube
Virginia's governor is likely to sign a bill to update HIV crime laws, but AIDS advocates claim it doesn't go far enough.
State legislators in Virginia passed a bill that will update HIV crime laws, including those involving disclosure and HIV testing. Although the bill improves on outdated laws and is needed to address racial disparities in the state, many AIDS advocates argue that the measure does not go far enough in protecting those living with HIV. Governor Ralph Northam, a Democrat, is likely to sign the bill into law before the March 31 deadline, reports NBCNews.com.
The bill will update various laws affecting people living with HIV and certain sexually transmitted infections (STIs). For example, the bill will:
Make it optional rather than mandatory for people convicted of crimes such as prostitution to be tested for HIV.
Strike down a ban that makes it a federal crime for people living with HIV and STIs to donate or sell their blood, tissue or organs.
Update a statute involving failure to disclose before sex. Previously, as The Washington Post reports, under a 1997 law in Virginia, a person with HIV, syphilis or hepatitis who does not disclose before sex can be charged with a Class 6 felony and can be sentenced to up to five years in prison, regardless of whether transmission occurred. The new bill requires proof of transmission.
Lawmakers in the Virginia Senate had introduced a bill that lowered the penalty of HIV transmission—referred to as "infected sexual battery"—from a felony to a misdemeanor. After pushback from some legislators during the reconciliation process between the House and Senate, the final bill kept the felony charge (though it does require proof of transmission).
Vee Lamneck, the executive director of the LGBTQ advocacy group Equality Virginia, told the Post that the organization wouldn't support a bill that makes transmission a felony.
"The threat of a felony penalty is actually enough to deter people from getting tested and knowing their status," Lamneck said. "We see this as a huge public health issue."
According to the findings of a recent report commissioned by the Virginia governor, in 2015, African Americans were more than seven times as likely to be living with HIV than their white counterparts in the state, and Latinos were more than twice as likely than white non-Latino Virginias. As the Post notes, this means that Virginia's outdated HIV laws disproportionately affect these minority populations.
Many of the HIV-related laws across the nation were put on the books in the early days of the AIDS epidemic, when the virus was considered a death sentence and fear and stigma prevailed. Today, HIV is treatable. Most people with HIV who take daily meds are expected to live a near normal life span. What's more, those who maintain an undetectable viral load are not able to transmit HIV through sex, a fact referred to as Undetectable Equals Untransmittable, or U=U.
Laws need to be updated to take into consideration modern science. Recently, in Illinois, as WICS/WRSP reports, state lawmakers introduced a bill to modernize laws related to HIV transmission. And according to Project Q Atlanta, Republican Senator Chuck Hufstetler is leading the charge in that state to update disclosure and transmission laws. In December, POZ reported on similar efforts by advocates in Nevada.
HIV advocates in many states face significant challenges in their efforts to update HIV criminalization laws, but it can be done. For one example, read the POZ article "California Governor Signs Bill Modernizing HIV Crime Laws," which details the fact that as of January 2018 it has been a misdemeanor, instead of a felony, to knowingly transmit HIV or expose a partner to the virus without disclosing.
For a basic understanding of HIV crime laws, see "Criminalization 101"; for a collection of POZ articles on this topic, click on the tag #Criminalization. To learn more about the HIV laws in your state, visit The Center for HIV Law and Policy.