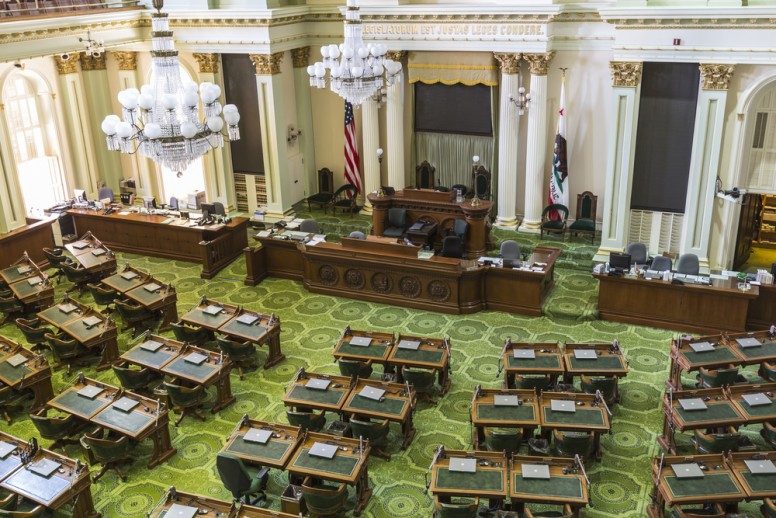 California Assembly votes to repeal HIV criminalization laws
ACRAMENTO, CALIF. 
The California Assembly voted Thursday to reduce the penalty for intentionally exposing someone to HIV from a felony to a misdemeanor.
Existing laws discriminate against people with HIV, the virus that causes the immune system-weakening disease AIDS, supporters of the change said.
The bill, passed 44-13, would treat HIV like other communicable diseases under California law.
It requires final Senate approval before it can go to Gov. Jerry Brown.
Currently, if a person who knows they are infected with HIV has unprotected sex without telling their partner they have the virus, they can be convicted of a felony and face years of jail time.
Intentional transmission of any other communicable disease, even a potentially deadly one like hepatitis, is a misdemeanor.
The bill, SB239, would also repeal laws imposing harsher penalties for prostitution if the offender has HIV.
Modern medical treatment has made HIV a much less devastating disease than it was when the so-called HIV-criminalization laws were passed in the 1980s and 1990s, said Assemblyman Todd Gloria, a San Diego Democrat. The laws are relics of the decades-old AIDS scare, he said.
"In California, people living with HIV can be charged with a felony and imprisoned based almost entirely on their status," he said. "This is because our state has outdated and discriminatory laws."
Between 1988 and 2014, at least 800 people were arrested, charged or otherwise came into contact with the criminal justice system related to their HIV status, according to a study conducted at the University of California, Los Angeles. The study found "HIV criminalization" laws disproportionately affected women and people of color.
Republican Assemblyman Travis Allen of Huntington Beach opposes the bill and said it would endanger people.
Published on Sept 7, 2017 in McClatchy DC Bureau