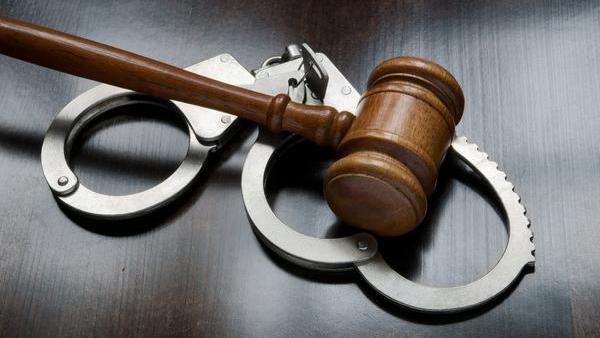 Dem Gubernatorial Candidates Call for Reform of State's HIV-Specific Law
Advocates Applaud Move, Encourage Legislative Action Before New Governor Takes Office in 2019
LANSING – Calling Michigan's HIV-specific felony law "discriminatory" and "wrong to criminalize sickness," the two declared candidates for the governor's office say it's time to reform the law.
"I'm a strong believer in science, and in the years this law has been on the books, significant strides have been made in HIV treatment and prevention," said Gretchen Whitmer, the former State Senate Minority Leader and Ingham County Prosecutor. She's declared her candidacy for the Democratic nomination for governor in 2018 earlier this year. "Yet prosecutions are often driven by fear and stigma, not science, just as the legislation itself was when it was passed. It's wrong to criminalize sickness, which is what this law has effectively done. It absolutely should be revisited."
Last month, Abdul El-Sayed, the former director of the City of Detroit's Department of Health and Wellness Promotion, told Between The Lines that Michigan's law "absolutely" should be repealed.
"You should not be criminalized for a disease," he said. The 32-year-old doctor was a Rhoades Scholar and in his role as the director of Michigan's most populous city's health and wellness promotion, he dealt first hand with the ongoing HIV crisis in Detroit. "That is absolutely wrong. It's hateful. It's discriminatory, and we can, as a state, do better. You can count on me for that."
Michigan passed the AIDS-Penetration with Uninformed Partner Law in 1988. Former lawmaker Susan Grimes Gilbert (formerly Grimes Munsell) lead the charge to pass Michigan's law as well as participated in the American Legislative Exchange Council (ALEC) working group on the subject. That group recommended the development of HIV Assault laws in all 50 states
In an interview presented in a report in The Advocate and The American Independent News Network in 2013, she acknowledged that the law was driven by fear.
"At that time people were scared to death of [AIDS]," Grimes Munsell told the news outlets. She acknowledged much had changed since that time.
"I think it is time to repeal the [felony] law," she said in 2013. "In fact, I don't do this very often, but I am willing to lobby for that change."
Her voice added to an already growing chorus calling for reform. Among them, the former staffer from ALEC who wrote the group's draft legislation and policy recommendations and a member of President Ronald Reagan's Commission on HIV, commonly called "The Watkins Commission."
Social scientists and activists have criticized the laws for years as unfairly stigmatizing those living with HIV as people hell bent on transmitting their infection to others. They've noted the laws have little impact on behavior and at least one study has found that high profile prosecutions for HIV nondisclosure lead those most at risk of HIV infection to decline HIV testing and sexual health counseling from healthcare providers.
State Rep. Jon Hoadley (D-Kalamazoo) has been floating draft legislation for the last six months to modernize Michigan's HIV law. Specifically, his proposal would eliminate the current felony law, and create in its stead two misdemeanor laws.
Both misdemeanor laws would require prosecutors prove beyond a reasonable doubt the accused not only had HIV, but intended to transmit the infection and took actions that had a likelihood of transmitting the virus. The lower of the two misdemeanors -which would carry up to 93 days in jail – would be used if there was no transmission. The one-year misdemeanor would be used if there was transmission of the virus.
The legislation garnered a number of co-sponsors last session, but Hoadley did not introduce it.
Activists supporting modernizing Michigan law say they are pleased the two Democratic gubernatorial candidates are raising the issue.
"We are very pleased to see the issues related to the unjust, unscientific law criminalizing HIV being taken up by candidates for the top office in the state," says Kelly Doyle, the coalition manager for the Michigan Coalition for HIV Health and Safety. "This is about fairness and reducing stigma, and having top candidates talking about this issue helps reduce the stigma and highlight the problems."
She was joined in that praise by Curtis Lipscomb, executive director of LGBT Detroit. He released a statement to BTL saying his group was "pleased" that the candidates "reject Michigan's outdated HIV criminalization laws and the notion of criminalizing disease."
"We must get rid of stigma around HIV/AIDS, testing, prevention and treatment – and listening to science is the only way to do that," Lipscomb said.
He said his group is eager to continue discussions with the legislature "to move to repeal this dangerous law."
Doyle echoed that sentiment, "Of course, this legislature could check one item off the beginning of the 2019 gubernatorial term by passing legislation now which brings Michigan in line with common sense public health approaches which ensure of the safety of all Michiganders."
Published in PrideSource on April 13, 2017