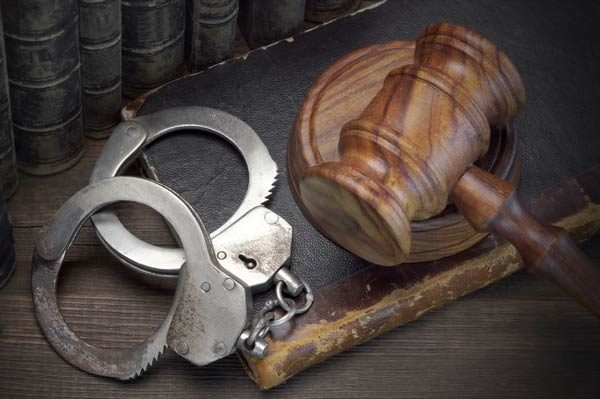 In North Carolina, an HIV Criminalization Reform Bill Passed, but People Who Aren't 'Undetectable' Remain at Risk
Until recently, North Carolina was one of two-dozen states that directly criminalize HIV exposure, but in a historic move this year, the state updated its HIV control measures to conform with the modern understanding of transmission risk.
North Carolina's unique journey to HIV criminalization reform might serve as a roadmap for other advocates hoping to modernize their own state's laws. But it hasn't been without controversy, with some advocates taking issue with North Carolina's new carve-out for HIV-positive people who have achieved viral suppression.
Thanks to antiretroviral treatment, people who take a pill every day are no longer capable of transmitting the virus to others, a scientific framework called "undetectable equals untransmittable" or "U=U." North Carolina's new rule protects that population completely, but it leaves others vulnerable to legal ramifications.
That's a problem, some argue, because it might deepen racial disparities that already exist in prison sentences and in viral suppression. According to the Prison Policy Initiative, black North Carolinians make up only 22% of the state's population yet account for 55% of all people in state prisons and local jails; whites comprise 65% of the state's population but only 36% of those in state prisons or jails. When it comes to viral suppression, in North Carolina, 62% of all people with HIV are virally suppressed. But 66% of whites living with HIV in the state are undetectable, compared with 61% of blacks and 51% of Latinx people.
"These concerns are valid and need to be addressed," says Christina Adeleke, communications and development coordinator with North Carolina AIDS Action Network (NCAAN). But addressing these "bigger system issues … is a conversation that's way bigger than HIV criminalization."
Adeleke and her colleagues at NCAAN were instrumental in bringing about North Carolina's reform and presented their process for advocating for reform at the 2018 HIV Is Not a Crime Training Academy in Indianapolis. If it were up to NCAAN's executive director Lee Storrow, he would repeal HIV criminalization laws outright. But Storrow and Adeleke both emphasize that they are working in a Southern state, where it's tough to move the needle on HIV criminalization reform.
"We wanted to advance it as far forward as we had the capacity to, without going so far that we wouldn't achieve anything," explains Storrow.
"We had to be very mindful to be in lockstep with the state," Adeleke adds. "Where we landed was as far as we could go at this point."
According to Storrow, North Carolina now has the most progressive HIV criminal law in the South. He argues that decriminalizing behaviors for people who have achieved viral suppression is an important first step. Additionally, North Carolina's reform contained other important changes, eliminating stigmatizing words, such as "infected" and "retarded," and conforming with new federal rules around HIV-positive organ donation.
Now, NCAAN is hoping that North Carolina's modernized rules will encourage people who are living in the shadows to seek treatment, knowing that they'll be protected from prosecution if they're able to take their medications every day.
NCAAN'S Journey
Dozens of HIV criminalization laws were passed in the 1990s and 2000s when fear of the epidemic was at an all-time high. But, today, some lawmakers are rethinking these decades-old rules in the wake of mounting evidence that they're based on outdated science. California recently modernized its law to reduce HIV transmission from a felony to a misdemeanor — a reform advocates consider a best-case scenario. Meanwhile, other states have moved in a different direction, broadening their HIV criminalization laws to include hepatitis C and other sexually transmitted infections.
But, unlike other states, North Carolina's HIV criminalization rules are not baked into the legal code. Instead, the rules exist as part of the state's public health control measures, under the purview of the Commission for Public Health.
In 2017, those control measures were up for review, and NCAAN saw an opportunity to finally modernize the state's criminalization rules. Initially, state officials only wanted to reform the control measures to include the federal HIV Organ Policy Equity Act (HOPE Act), which legalizes organ donation between HIV-positive people, said Storrow.
However, NCAAN advocated for broader reforms, arguing that the state should decriminalize condomless sex between HIV-positive couples and mixed-status couples who use pre-exposure prophylaxis (PrEP).
Moreover, NCAAN fought to eliminate non-disclosure prosecutions for HIV-positive people who are virally suppressed, based on the contemporary understanding that effective treatment prevents people with HIV from passing the virus to others.
It took months of meetings and many strained conversations to convince some state officials that HIV criminalization rules should be modernized. In part, that's because many people still believe that HIV is a highly contagious death sentence.
People assume that if you are living with HIV, you are in a constant state of being able to transmit HIV to other people," says Adeleke. "In reality, if you are on medication and in treatment and virally suppressed, it is physically not possible to do that. You can live a normal life."
Eventually, a compromise took shape, and the new, modernized rule took effect in January 2018. Storrow says the changes made are meaningful to many North Carolinians, especially couples who are on treatment and no longer need to fear prosecution. But he also called the changes "incomplete," asserting that there's a long way to go in the effort to completely decriminalize HIV in his state.
Adeleke hopes North Carolina's journey can be a model for other Southern states that must balance the desire for radical reform against the backdrop of conservative-leaning leadership.
Adeleke recommends that other advocates working in the South familiarize themselves with specific legislation and public health laws in their own states.
"See who specifically is in charge of making certain decisions; you may find you have allies waiting in certain parts of government who can help you move this along," she adds.
In North Carolina, the majority of people on the HIV reform task force were people living with HIV, Adeleke says.
"The process was inspiring because it showed how a community can take ownership of a particular topic that's really affected them," she says. "To be able to achieve the result we did was exciting.
Sony Salzman is a freelance journalist reporting on health care and medicine, who has won awards in both narrative writing and radio journalism. Follow Salzman on Twitter: @sonysalz.
Published in the Body on June 25, 2018