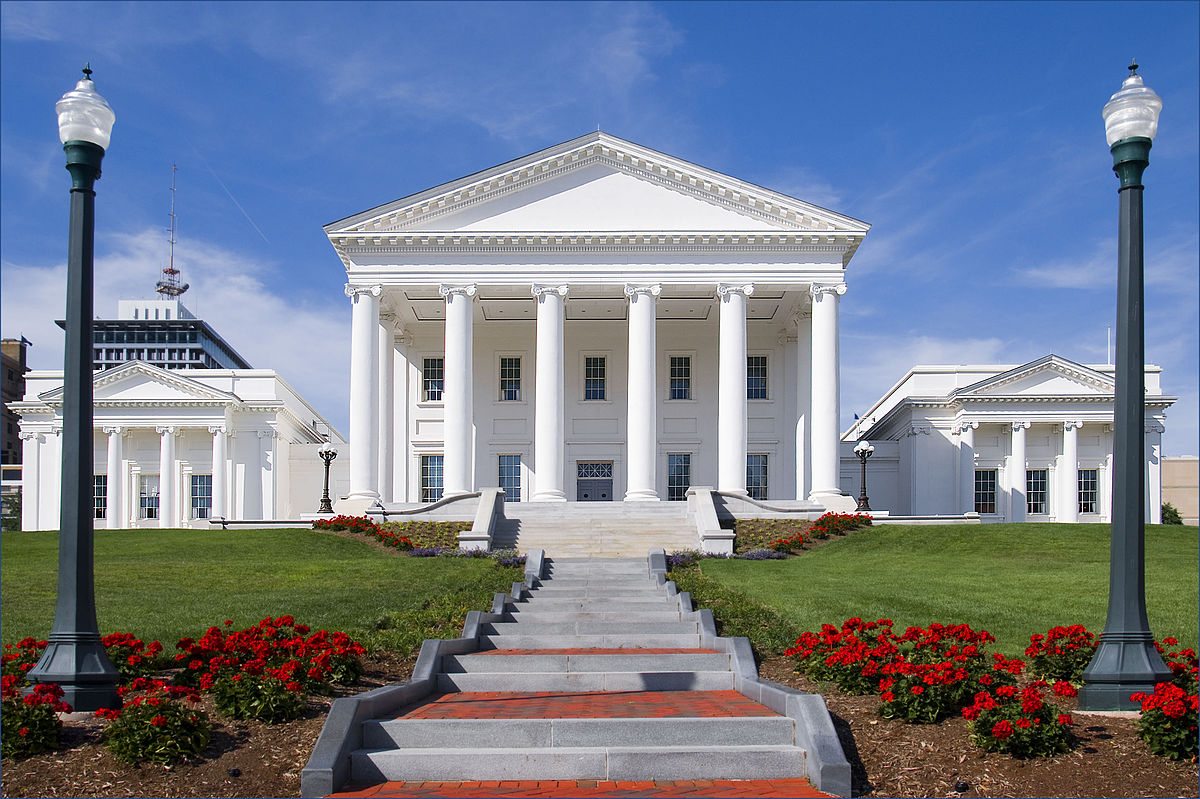 Lawmakers weigh how far to go in changing a decades-old law criminalizing HIV
Thirty years ago, HIV was largely considered to be a death sentence.
At a time when the disease was little-understood, even within the health care community,  Virginia joined dozens of states in passing laws that criminalized "infected sexual battery" — making it a felony for someone living with HIV, syphilis or Hepatitis B to engage in sexual activity "with the intent to transmit the infection to another person."
Sen. Jennifer McClellan, D-Richmond, said Virginia, like many states, was driven by the federal government. In 1990, national lawmakers passed the Ryan White CARE Act, which established federal funding for HIV services and treatment. But to receive the funding, states were required to create a legal mechanism to prosecute people who knowingly exposed others to HIV.
Virginia passed its own statute in 1997, making infected sexual battery a Class 6 felony and nondisclosure — or having sex with someone without revealing your status — a Class 1 misdemeanor. Twenty-four years later, McClellan has joined with Sen. Mamie Locke, D-Hampton, in an effort to modernize the law.
Finding consensus with other legislators, though, has been a challenge.Their bill to reform the state's infected sexual battery law passed the Senate late on Friday in a 21-17 vote, with Republicans voting unanimously against the bill. But to gain support among Democrats, McClellan also had to offer a late floor amendment that revised the code section rather than fully repealing it.
"It's clear to us that a lot of members of the Senate aren't comfortable completely eliminating that crime," she said in an interview on Friday morning. The substitute reduces the potential charge for infected sexual battery from a Class 6 felony to a Class 1 misdemeanor. At the same time, it also broadens the scope of the law, removing its specific focus on HIV, syphilis, and Hepatitis B.
The legislation would now make it a potential misdemeanor if a Virginian diagnosed with any sexually transmitted infection "engages in sexual behavior that poses a substantial risk of transmission" with the intent of transmitting the disease. And unlike the current code, it would require actual transmission of the disease in order to prosecute.
Expanding the law to include all STIs might seem counterintuitive for a bill aimed at decriminalizing HIV. But the intent of the substitute was to raise the burden of prosecution, making it less likely that the law will be used, said Breanna Diaz, the policy director for the Positive Women's Network, anational advocacy group for women and transgender people living with HIV. The group is lobbying to repeal or modernize HIV criminalization laws in more than 30 states. Diaz, who drafted the substitute, said it's similar to a 2017 bill passed in California.
Currently, Virginia code only criminalizes transmission of HIV and two other previously life-threatening infections — a focus that advocates say only furthers the stigma for Virginians diagnosed with the virus. But it also requires little burden of proof for people who press charges.
Virginia's infected sexual battery statute doesn't require that the disease was actually transmitted. It also criminalizes sexual activity regardless of whether a person living with HIV used protection, such as condoms, or medication that made their risk of transmitting the virus virtually nonexistent.
"What it really does is criminalize just knowing your status and engaging in sexual activity even if it poses low-to-no risk of infection," Diaz said. The substitute bill would introduce several measures to raise the burden of prosecution.
First, anyone charged under the statute would need to have been diagnosed with an STI prior to sexual contact (some common infections such as chlamydia and gonorrhea don't always cause symptoms and can be transmitted unknowingly). It would also require that the person engaged in activity that posed "a substantial risk of transmission," such as having sex without protection.
Most importantly, there would have to be proof that the infection was actually transmitted to a partner.
"It is our core belief that criminalization will never be the answer to public health," Diaz said. "But we wanted to build in elements that would raise the burden of prosecution. And we're hoping with the prosecutorial burden being so high now, this statute will not be used too often."
Infected sexual battery charges are already relatively rare. In the 2019 and 2020 fiscal years, only three Virginians were convicted of a felony under the law, according to data from the Virginia Criminal Sentencing Commission. Another seven were convicted of a misdemeanor for not disclosing their status (McClellan's substitute would completely repeal that section of the code).
And while the original intent was to completely repeal Virginia's infected sexual battery law, McClellan described the amended bill as a compromise that would make it easier to pass the General Assembly. Throughout the committee process, there was clear bipartisan hesitancy to eliminate a law that makes it a crime to intentionally infect someone with HIV.
"I can't for the life of me figure out why we would want to repeal that," said Sen. Mark Obenshain, R-Rockingham, during a hearing last month.
"The science has dramatically improved the diagnosis for HIV and it makes sense for us to look at changes in the law," added Sen. Creigh Deeds, D-Bath. "But I agree with Sen. Obenshain — if someone intentionally infects someone else, there ought to be some criminal penalty."
Like many of the criminal justice initiatives moving through the state's General Assembly, inequity is another major argument against the bill. In Virginia, 56.7 percent of people living with HIV are Black, according to data from Emory University (Black Virginians make up just 19.1 percent of the state's population overall). Black and Latino men are 5.5 and 2.2 times more likely, respectively, to be living with an HIV diagnosis than White men, while Black and Latino women are 15.1 and 4.1 times more likely to be living with a diagnosis than their White counterparts.
The disease also has a disproportionate impact on the LGBTQ community. As a result, advocates say HIV criminalization laws, in Virginia and across the country, are most frequently applied against already marginalized groups with existing mistrust of the health care system.
"Folks charged under these laws are already over-criminalized, over-policed and over-surveilled," Diaz said. And with few barriers to pressing charges under Virginia's current statute, proving "intent" to transmit the disease — or a claim of nondisclosure — can be difficult to demonstrate in court.
But stories about the charges often end up in the news, which can out people living with HIV even if they're not founded. Deirdre Johnson and Cedric Pulliam, co-founders of the decriminalization advocacy group ECHO Virginia, said one of their members chose to plead guilty after a partner accused him of nondisclosure after an argument.
"Next thing you know, the police are knocking at his door and he's getting arrested," Johnson said. The member had never been involved with the criminal justice system and took a plea deal. As a result, he lost his social work license and still has to disclose felony charges on job applications.
For advocates, it's a prime example of how the potential repercussions of the law — and the stigma — make it less likely that people will seek out help for HIV.
"When people are afraid they'll be putting a target on their back for criminal prosecution, they don't get tested and they don't get treated," McClellan said.
The bill would also repeal a section of state code that requires Virginians convicted of prostitution or intravenous drug use to be tested for HIV, instead making it an option. And it would repeal the state's current ban against patients with HIV donating organs, with notice and consent, in certain circumstances — putting Virginia in line with federal guidance.
But even the amended bill didn't convince some senators that it's time to repeal the law. Sen. Siobhan Dunnavant, R-Henrico — a practicing OB-GYN — said during a floor debate that diagnosing women with HIV and other sexually transmitted infections was "one of the hardest conversations" she ever had to have.
"And I wish I could support this bill, but I cannot diminish in any way the consequences for a woman who has been intentionally infected," she said before the vote. The Virginia Association of Chiefs of Police also opposes the legislation.
"We haven't followed this bill that closely, and don't understand why it was introduced," Executive Director Dana Schrad wrote in an email on Tuesday. "We have had cases in which a person knowingly and intentionally infected someone else through a sexual assault."
Both Johnson and Pulliam, though, said it would make prosecuting the law much more difficult by requiring that anyone charged with the crime had actually transmitted the virus. For Johnson, a woman living with HIV, it also acknowledges the advances in treatment since 1997.
With current therapies, patients are now capable of leading long, healthy lives. Antiretroviral drugs can also reduce a patient's viral load to the point where it's undetectable — leaving "effectively no risk" of transmitting the virus to an HIV-negative sexual partner, according to the National Institute of Allergy and Infectious Diseases.
"There is zero risk of me transmitting HIV to anyone," she said. "We just really wanted our laws to be in alignment with science."