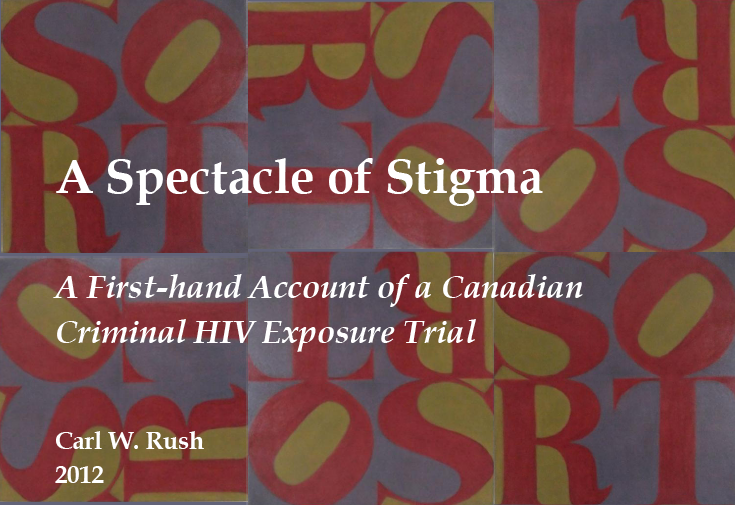 Carl W Rush's powerful essay on the trial of Noel Bowland and Steven Boone who were found guilty on two counts each of aggravated sexual assault in December 2012 for allegedly not disclosing that they were HIV-positive before having a foursome in a hotel room is published in full below with his permission.
It begins thus:
I recently attended the criminal HIV exposure trial of two young men in Kitchener, Ontario. Each was found guilty of two counts of Aggravated Sexual Assault for exposing (but not infecting) two other men to HIV. They are now liable for a Life Sentence.

Prior to the trial, I had been following HIV exposure trials in Canada and reading the courts' decisions. To me, many of the guilty verdicts just did not seem to fit the evidence presented in the trial or in some cases did not even seem to follow the law. How does non-violent, consensual sex between adults become a crime? I had been wondering if I was missing something; I wondered what it was that I was blind to. Was I being unreasonable? Did I not properly understand the law or the legal procedures? Was I blind to my own ignorance or bias? When I found out that another HIV exposure trial was scheduled right in my own neighbourhood, I knew that I had to go. I had to see what was happening for myself.
His conclusion, that "Canadian HIV exposure trials are both a symptom and a perpetuation of the stigmatization of Canadians with HIV," definitely resonates with those of us working to end such unjust prosecutions.