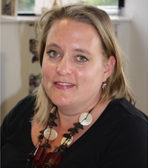 Guest blog by Christine Stegling, Associate Director, Best Practice, and Senior Human Rights Adviser, International HIV/AIDS Alliance.
Reposted with permission from the International HIV/AIDS Alliance.
Late last week, and by all accounts with no previous public debate or discussion with relevant civil society representatives, a new public health bill was debated in Botswana's parliament that surprised and shocked many activists. According to the Alliance's Linking Organisation in the country, Botswana Network on Ethics, Law and HIV/AIDS (BONELA), this bill did not pass through the prescribed channels of consultation which would allow those most affected, such as people living with HIV and medical practitioners, to fully understand the rationale for the bill and to participate in shaping any kind of law reform.
The bill makes provisions that go against all better knowledge of a best practice approach to HIV programming based on the respect of human rights and leading to positive public health outcomes for all. For example it provides for non-consensual HIV testing, HIV testing without the knowledge of the patient and the possibility for doctors and dentists to require an HIV test before undergoing medical or dental procedures.  It also proposes that people living with HIV inform any sexual partner or care givers of their status, regardless of the actual risk of transmission.
While some of the latter provisions are undoubtedly aimed at reducing the risk of future HIV infections, the bill as it stands undermines public health efforts to encourage people to learn about their HIV status and puts a disproportionate responsibility on people living with HIV. Some provisions in the current bill are a positive step however: outlawing pre-employment HIV testing and allowing young people from the age of 16 to receive an HIV test without parental consent. In particular, the clause on non-discrimination in the work place has been a long standing demand by civil society and will, I am sure, be welcomed by many in Botswana.
More could be said about the bill and surely Botswana civil society will be making their voices heard in parliament and in the media. But what is most frustrating is that for all the laudable efforts by the government to devise a national HIV programme based on support, openness and availability of services (including anti-retroviral treatment), Botswana has consistently failed to create an enabling legal environment that supports human rights and ensures non-discrimination of people living with HIV.
The National AIDS Council (NAC) of Botswana received a comprehensive report on HIV and the law as far back as 2005. I was a member of the council at the time and still have vivid memories of the lengthy debates about necessary law reform that would help to remove some of the barriers to an effective HIV response. But the report was never acted on. Seven years later, a poorly drafted piece of legislation is being debated in parliament that will undermine a response based on respect, dignity and openness.
Last week in the UK, the Global Commission on HIV and the Law launched its report presenting a coherent and compelling evidence base on human rights and legal issues relating to HIV. Former president of Botswana and long serving chair of the Botswana National AIDS Council, Festus Mogae, was one of the high profile commissioners involved in the report. It is disheartening to think that such an ill informed and badly formulated bill is now being debated in Botswana under his watch and one can only hope that his political influence and wisdom will prevent it from being passed.
This recent episode is just another example of how the law is often not used to promote a legal environment that supports access to HIV services but rather creates an atmosphere of distrust and persecution, fuelled by stigmatising attitudes against people living with HIV. It is sad to think that 30 years into the epidemic we have still not embraced a culture of equity, empowerment and support. Debates such as the current one in Botswana's parliament also remind us about the urgent need to continue supporting civil society even in relatively well resourced countries in order for them to play the watch dog role that is so desperately needed and to ensure that the public is given the democratic space to critically examine law reform processes.
What is needed is not more well meaning rhetoric about the importance of human rights at international level, but rather support to those on the ground that hold political actors accountable to translate such rhetoric into reality and in the best interest of those with less influence and voice.