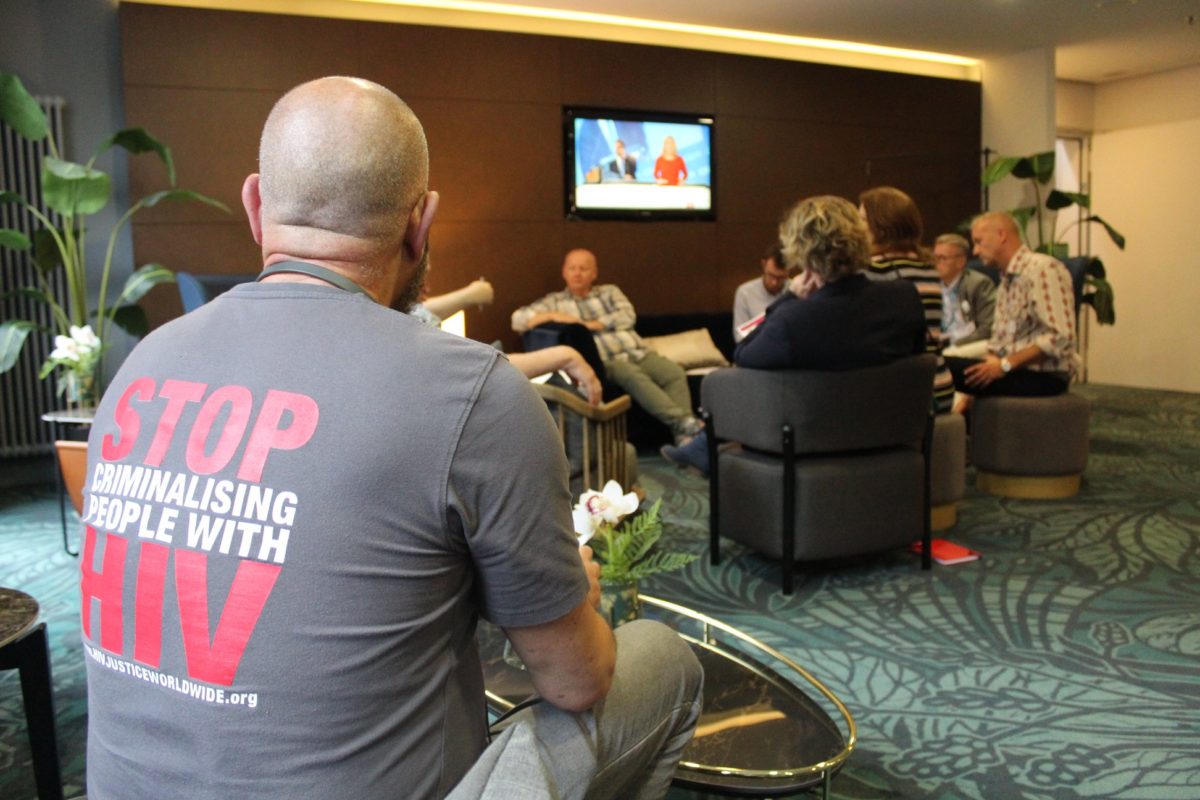 On 21 February, just prior to the start of the COVID-19 pandemic, we celebrated a week where – for the first time in years – we saw no reported cases of HIV criminalisation anywhere in the world.
Soon after we began to notice fewer reports of HIV criminalisation cases and fewer articles related to our collective advocacy. We wondered at the time whether this may be due, in part, to our previous advocacy successes, athough we thought it was more likely a reflection of the media and the criminal justice system changing their focus to COVID-19.
Certainly, police have been unbelievably busy dealing with ensuring lockdowns and quarantines are followed – some more zealously than others – and courts, as well as parliaments are either closed or dealing only with the most urgent of cases. This is having a concerning impact upon the processing of HIV criminalisation cases, including appeals, leaving those unjustly accused or convicted in limbo and at greater risk of acquiring COVID-19 whilst on remand or in prison.
Now, after several weeks of seeing no HIV-related criminal cases, this past week we have, unfortunately, documented two further HIV-related arrests – a woman in the Rostov region of Russia is accused of passing on HIV to her husband and faces five years in prison; and a man in Louisiana in the United States was arrested after allegedly spitting on an officer and then charged with "intentional exposure to the AIDS virus" after he informed medical staff of his HIV-positive status.
The US news report notes – without obvious irony – the Kafkaesque nature of the law in Louisiana by concluding:
While saliva alone cannot transmit HIV or AIDS, Louisiana law holds that knowingly infected people who spit at first responders can face up to 11 years in prison and/or pay a $6,000 fine.
This week, we also saw a remarkably comprehensive article about HIV criminalisation in Tajikistan, which explored how and why the country's criminal code potentially considers every HIV-positive citizen to be a criminal, what this means for people living with HIV in the country, and how to avoid prosecution as well as ways to organise.
Finally, some good news relating to HIV criminalisation as well as to COVID-19 criminalisation.
In Spain, the Supreme Court upheld the acquittal of a man accused of criminal HIV transmission noting that evidence pointed to the complainant being aware of his status prior to agreeing to condomless sex, meaning there was consent.
And in Malta, where it was proposed earlier in the week to add COVID-19 to the list of communicable diseases covered by the law used to criminalise the wilful or negligent spread of HIV and hepatitis, this proposal has since been put on hold, due to very real concerns that this may do more harm than good for public health, as well as create difficulties around proof in court.
The Times of Malta reports:
The law could also strain the already stretched law enforcement resources if they suddenly had to deal with a flood of reports over possible criminal spreading of the virus.

"In essence, this seems like a good idea at first glance but it presents a number of problems," one government minister privy to the discussions said.

The possibility of such a reform had not even been brought before Cabinet yet, he said, adding he understood it "has been put on the back burner for now".

"We have bigger fish to fry, right now."
If only other punitive-minded governments – and overly-zealous law enforcement officers – around the world thought this way about COVID-19 and other communicable diseases right now, including, of course, HIV.