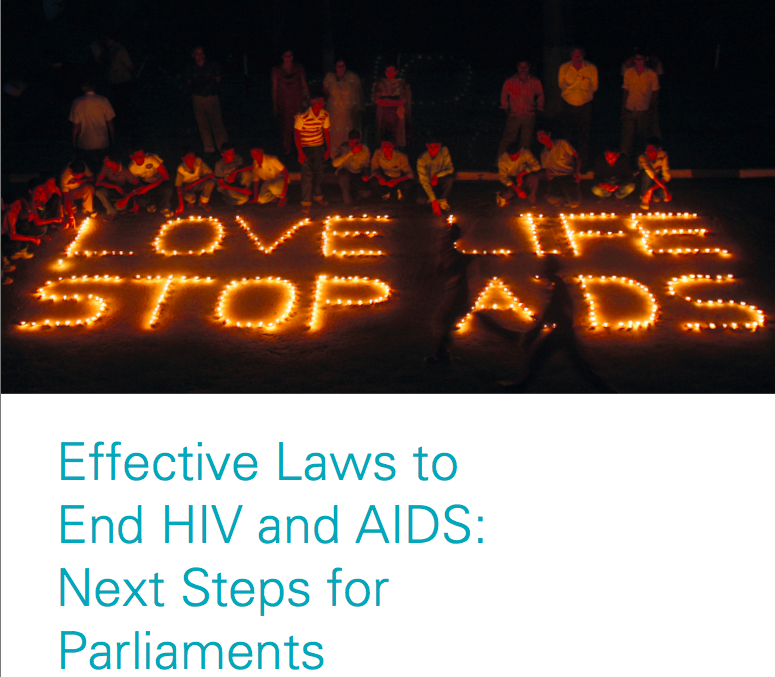 A new publication from the Inter-Parliamentary Union (IPU) and United Nations Development Programme (UNDP), written by Veronica Oakeshott, is an excellent new resource to help inform advocacy efforts to remove punitive laws and policies that impede the HIV response.
Aimed at parliamentarians, 'Effective Laws to End HIV and AIDS: Next Steps for Parliaments' (aussi disponible en français) is a practical handbook showing which types of laws are helpful and unhelpful in the HIV response, and provides examples of legislation from around the world that have been effective in limiting new HIV infections.
It also includes case studies and interviews with some of the parliamentarians involved in law reform, most notably with Swiss MP Alec Von Graffenried whose last minute amendment resulted in the new Law on Epidemics containing a clause that only criminalised intentional disease transmission.
Other case studies highlighted in the handbook include: decriminalisation of sex work in New Zealand; decriminalisation of personal drug use in Portugal; ending discrimination against people living with HIV in Mongolia: and legal recognition for transgender and intersex people in South Africa.
The Swiss Law on Epidemics was finally passed, following a national referendum, in September 2013.  However, it won't come into effect until January 2016.
Below is the section explaining how and why the Swiss law reform process took place. It's an excellent example of how advocates saw an opportunity to work with clinicians, scientists and key parliamentarians in order to make a difference.  It also shows that the law reform process can be a slow and complex undertaking. Patience here is definitely a virtue.
Switzerland: Decriminalisation of unintentional HIV transmission and exposure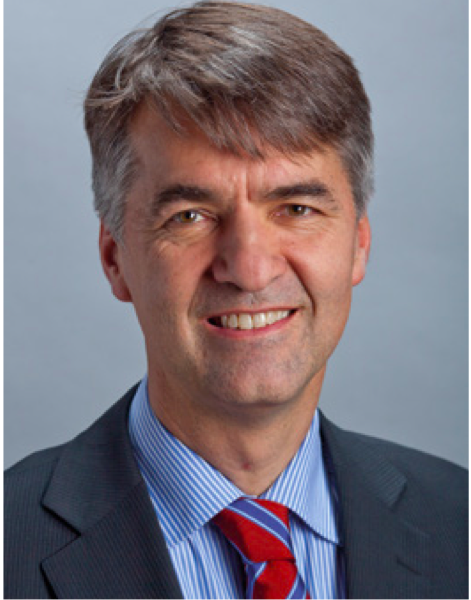 Name of act
The Epidemics Act 2013
Summary
Repeals and replaces the old Epidemics Act and in doing so, changes Article 231 of the Swiss Penal Code, which in the past has been used to prosecute people living with HIV for transmission and exposure, including cases where this was unintentional. The changes mean that a prosecution can only take place if the motive of the accused is to infect with a dangerous disease. Therefore, there should be no further cases for negligence or cases where the motive was not malicious (i.e. normal sexual relationships).
Why the law is important for HIV
Criminalization of HIV transmission, exposure or non-disclosure creates a disincentive for testing and gives non-infected individuals false confidence that they will be informed of any infection. In reality, their partner may not even know his or her HIV status and everyone should be responsible for protecting their own sexual health. The latest scientific findings have shown that people on HIV treatment who have an undetectable viral load and no other sexually transmitted infections are not infectious. Such people may want to have consensual unprotected sex. Criminalizing them for doing so has no positive public health impact and is an intrusion into their private life. UNAIDS is calling for the repeal of all laws that criminalize non-intentional HIV transmission, non-disclosure or exposure.
How and why was decriminalization of HIV transmission and exposure introduced in parliament?
In 2007, the Swiss Government decided to revise the Swiss law on epidemics. This was not an HIV-specific law and the decision to review it was not HIV-related but due to concerns that Switzerland was not well-placed to deal with other global epidemics, such as severe acute respiration syndrome (SARS) and H1N1. However, HIV campaigners and persons working in public health saw an opportunity to insert a clause into the Act that would amend Switzerland's current Penal Code, Article 231 of which has been used to prosecute people living with HIV for transmission and exposure. Since 1989, there have been 39 prosecutions and 26 convictions under Article 231 in combination with the Swiss law on "grievous bodily harm".
In December 2007, the government began a consultation on a draft Epidemics Bill and campaigners proposed a clause in it amending Article 231 of the Penal Code. In 2010, the government introduced the draft Bill into parliament. However, HIV campaigners were not happy with the new Bill as tabled and campaigned for changes throughout its passage through parliament. Improvements to the Bill were made at the Committee stage but it was not until the final vote at the National Council in 2013 that a last-minute amendment was tabled by Green MP Alec von Graffenried, which achieved campaigners' core aim of decriminalizing unintentional transmission or exposure.
Was cross-party support secured and, if so, how? How was a majority vote secured?
The last-minute amendment was tabled and passed with 116 votes to 40. The key arguments made in favour of the amendment centred on the unsuitability of public health law to deal with private criminal matters. This rather theoretical argument appealed to legislators, many of whom are practising lawyers or have a legal background. However, the wider case for decriminalization had been made to parliamentarians over a period of many years inside and outside parliament and was reinforced by new sci- entific announcements and court decisions. MPs across the political divide realized that HIV is no longer a death sentence, but a manageable condition and that the right treatment can reduce an individual's infectiousness to zero. In this context, MPs were more open to the idea of legal change.
During the campaigning period of many years, different arguments were made to appeal to different MPs across the political spectrum. Those on the right often responded best to the notion of an individual's responsibility to protect their own sexual health and those on the left responded better to public health arguments. Efforts were also made to lobby the head of health departments at the regional level, who were then able to communicate their support for the change to colleagues at the national level.
How long did it take to pass the law?
It took almost six years from the consultation on the first draft of the Bill until it was confirmed by referendum in September 2013. The law will come into effect in January 2016.
Read and/or download the entire publication below.
Effective Laws to End HIV and AIDS: Next Steps for Parliaments. Inter-Parliamentary Union, 2013