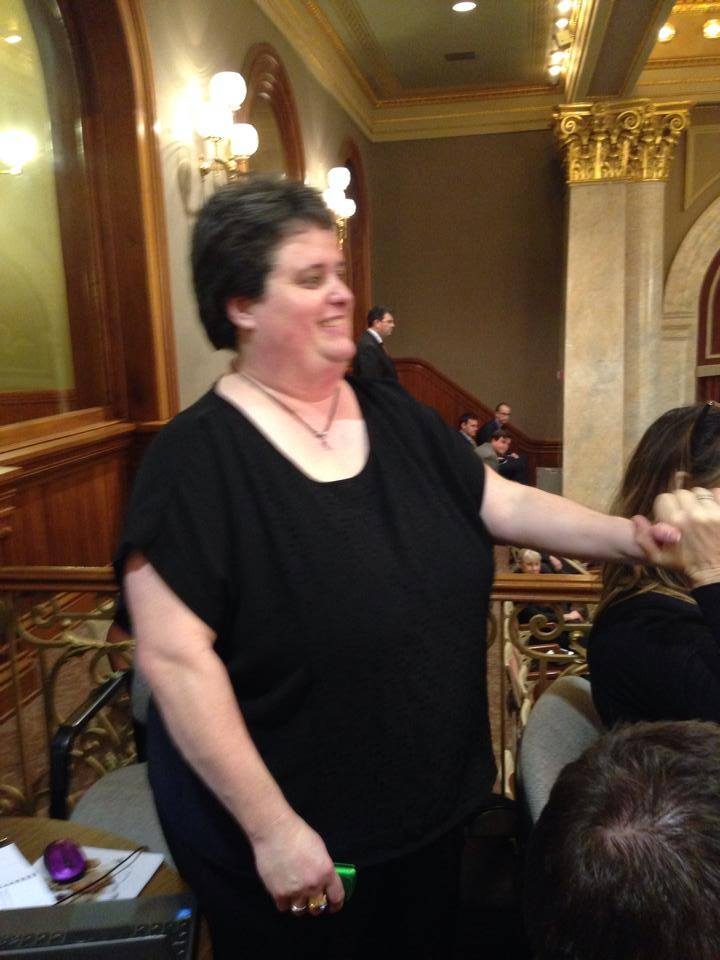 (Press release from One Iowa.  Further detailed analysis will be available soon)
DES MOINES–After a series of negotiations, a historic bill passed through the Iowa House early this morning that will modernize Iowa's discriminatory HIV law. Iowa's current law, 709c, is based on outdated science and beliefs that actually discourages testing and disclosure because of severe penalties associated with simply knowing one's status. The new bill, Senate File 2297 (SF2297), will change the law so that it is no longer HIV specific, and converts sentencing into a tiered system instead of the "one size fits all" approach used in 709c. The bill unanimously passed the Iowa Senate in February, and moved to the House for debate this morning. The bill, which also passed unanimously in House chambers, will now head to Governor Terry Branstad's desk for his signature.
The proposed changes to the law are supported by One Iowa, the state's leading lesbian, gay, bisexual and transgender (LGBT) organization, and by Community HIV/Hepatitis Advocates of Iowa Network (CHAIN), an organization that has spent the last 5 years trying to reform Iowa's HIV law. Iowa currently has one of the harshest laws in the nation that targets people living with HIV and AIDS.
"After 5 long years of fighting to change Iowa's law, those of us living in Iowa with HIV and AIDS can finally breathe a sigh of relief," said Tami Haught, Community Organizer with CHAIN. "We commend the leadership in the Senate and the House for understanding the importance of this bill and the need to modernize Iowa's draconian 709c law. None of this would be possible without the bipartisan support of Senators Matt McCoy, Steve Sodders, Charles Schneider and Rob Hogg; in addition to Representatives Beth Wessel-Kroeschell, Chris Hagenow and Chip Baltimore. The changes in this new bill are a step in the right direction.
"While the bill that passed today will have a lasting and positive effect on the lives of many Iowans who currently live with HIV and AIDS in our state, our work is far from over," Haught added. "We must continue our outreach and education within the public sphere about the realties of those living with HIV, to dispel the harmful stereotypes, stigma and misinformation often associated with the disease. Our hope is that by beginning to modernize the laws in Iowa, it will signal other states with similar legislation to do the same. HIV is not a crime; our laws here in Iowa and across the country need to reflect this fact."
"We are pleased to see Iowa's policy makers move this bill forward," said Donna Red Wing, Executive Director for One Iowa. "The changes proposed in this bill will have a profound impact on the lives of Iowans living with HIV and AIDS. This bill will send an important message across the nation, most significantly to those states that still operate under the misinformation of the past. We applaud CHAIN's efforts, but especially the work of Community Organizer Tami Haught. Tami has fearlessly and passionately shared her story with legislators and community members alike. She has changed hearts and minds, and should be commended as one of the many unsung heroes of this movement. After 5 years of conversations and perseverance, today we celebrate a victory for Iowa's HIV community."