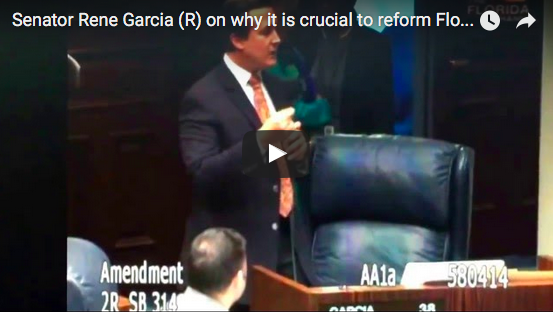 Last Thursday, March 10th Senator Rene Garcia introduced an amendment in the Florida Senate to an amendment of a bill he was co-sponsoring (SB 314) to highlight the damage done to the HIV response by the state's overly broad HIV criminalisation law.
Senator Garcia, a Republican, withdrew the amendment following his three minute intervention, but noted that he intends to work with the Senate in the next legislative session, 2017, in order to reform Florida's overly broad HIV non-disclosure law.
In order words, the amendment was presented strategically in order to give the issue of HIV criminalisation some exposure to his colleagues.
Tami Haught of the Sero Project, who is working closely with colleagues in Florida to modernise the law, noted:
"We are delighted that Senator Garcia is taking leadership on this issue and look forward to an ongoing dialogue. Sero and our Florida partners will be soliciting comments and a legal review of what Senator Garcia has proposed as well as continuing to organize statewide to build support for change. We have a lot of work to do between now and next year's legislative session."
Watch Senator Garcia speak about why it is crucial to reform Florida's HIV criminalisation law below.