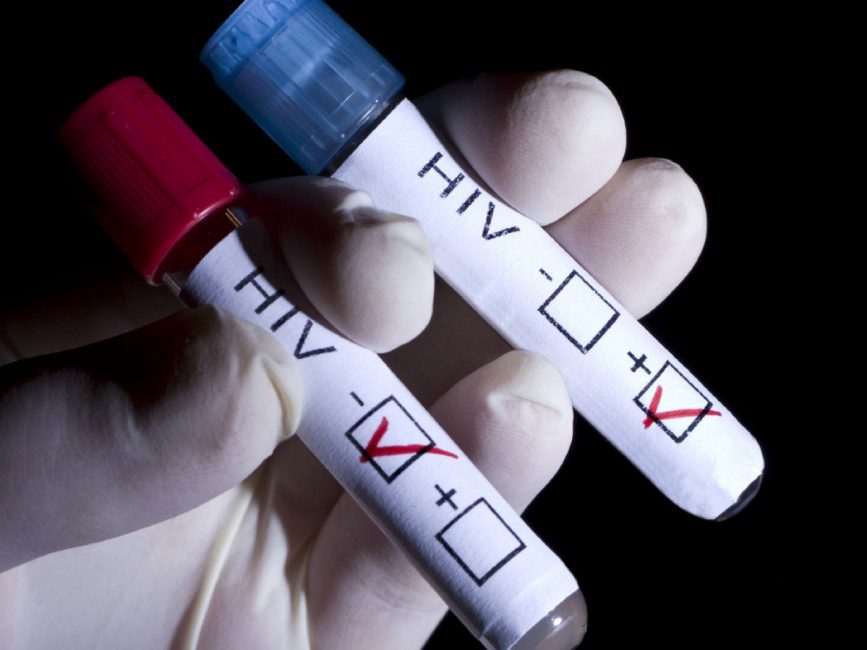 Canada's HIV disclosure law 'unfair,' say advocates calling for change
"To equate not disclosing one's HIV status with the traditional understanding of aggravated sexual assault, we don't think is fair," said an advocate from the Canadian HIV/AIDS Legal Network.
The recent arrests of two men accused of failing to disclose their HIV status to their sexual partners have led to renewed calls for changes to legislation that advocates say contributes to the fear and stigma surrounding the disease.
Canadians with HIV are legally required to disclose their status to their partner before engaging in sexual activity. Those who fail to do so can be charged with aggravated sexual assault, whether the virus is transmitted or not.
If convicted, they are automatically added to the sex-offenders registry and face a maximum sentence of life in prison.
But advocates say Canada's HIV disclosure law has never been shown to deter unsafe sexual practices. Rather, they argue, it has made patients feel more isolated and fearful.
"People living with HIV tend to come from many marginalized groups already," said Sandra Chu, of the Canadian HIV/AIDS Legal Network. "(The law is) adding a further layer of marginalization and fear."
Chu said she would like Canada to adopt HIV legislation proposed by the United Nations Programme on HIV/AIDS (UNAIDS), which would prosecute only people who knowingly and intentionally transmit the HIV virus to their partner.
There is a lack of definite evidence on whether criminalization deters HIV patients from exposing others, UNAIDS said in a report released in 2012. It also said that studies from Canada and the U.S. show few people with HIV are aware of the legal requirements pertaining to their illness, and those who are probably already disclose their status to partners.
The Public Health Agency of Canada (PHAC) has said people with HIV/AIDS report increased feelings of fear and stigma as a result of high-profile non-disclosure criminal cases.
 "Stigma has a negative impact on prevention efforts by contributing to secrecy and HIV non-disclosure, reinforcing HIV risk and discouraging condom use in some communities," the agency said in a 2015 report.
A spokesman for the Department of Justice said the Canadian government is "aware of some of the criticisms of non-disclosure laws and appreciates the difficult circumstances individuals face" with regards to HIV disclosure.
In 2012, UNAIDS reported that Canada had convicted more people in connection with HIV non-disclosure, exposure and transmission than any country in the world except the United States.
The Canadian HIV/AIDS Legal Network says there have been at least 180 people charged with HIV non-disclosure-related offences in Canada — with five new cases in 2015.
Earlier this month, Toronto police charged a man with sexual assault and aggravated sexual assault for allegedly having unprotected sex with a woman multiple times over the course of 18 months without telling her he had HIV.
A few days later, Canadian Forces investigators charged a civilian cadet instructor with four counts of aggravated sexual assault for allegedly failing to disclose his HIV status before engaging in a relationship with a member of the military.
In a 1998 ruling, the Supreme Court of Canada said a legal requirement to disclose HIV will, "through deterrence … protect and serve to encourage honesty, frankness and safer sexual practices."
The court clarified its stance in 2012, ruling that a person with HIV does not have to disclose it to a partner as long as a condom is used and the person has a "low viral load." A viral load measures the number of copies of the HIV virus per millilitre of blood — the lower a viral load, the lower the chance of transmitting HIV.
However, a group of more than 50 Canadian doctors and researchers released a statement in 2014 saying that "a poor appreciation of the science related to HIV contributes to an overly broad use of the criminal law against" individuals living with the virus.
Using a condom during sexual intercourse is enough to render the risk of transmission negligible, the group said, regardless of viral load.
The fact that people can be charged with mere exposure when there's "a negligible risk" of transmission is unjust, said Chu.
"To equate not disclosing one's HIV status with the traditional understanding of aggravated sexual assault, we don't think is fair."
Originally published in The Star