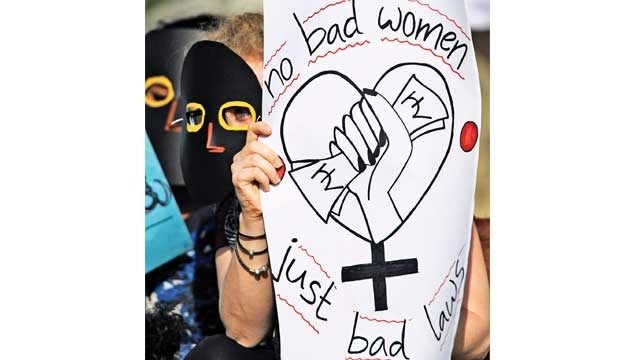 The most pressing concern is that the bill seems to be making rehabilitation mandatory
A consortium of rights bodies, especially of those working for sex workers, have come forward to speak out against the Human Trafficking Bill, which was sent to the Cabinet last month for approval. Associations of sex workers said that they fear that the bill will make it difficult for them to function. The most pressing concern, said Kusum, President of the All India Network of Sex Workers, is that the bill seems to be making rehabilitation mandatory. "Rehabilitation is needed for thousands of women who face trafficking around the country. But scores of practicing sex workers might not want it. Why not make it voluntary," she says.
Dr Smarajit Jana, a health practitioner and the founder of Durbar Mahila Samanwaya Samiti, the first sex workers collective, agrees. Dr Jana was on a Supreme Court panel on the rights of sex workers, which submitted a report last month. He says that not a single state has statistics on rehabilitation. "Among the secretaries of the women and child development department of over 20 states we interacted with, 15 did not have any number for their own states," says Dr Jana.
 The definition of a trafficking victim, both Dr Jana and Kusum said, was vague enough to include practicing sex workers. As per the Bill, a sex worker who gets married and has settled down will also come under the ambit of the definition. "There is also a clause that states that if a sex worker is found drinking and smoking with her friends, they can be booked for plying substances to her and punishable for over 10 years," says Kusum.
Tripti Tandon of the Lawyer's Collective says that the biggest lacunae in the bill is its failure to distinguish those in need of rescue from those who do not. "Since The Immoral Traffic (Prevention) Act will continue to function, the government is simply creating layer after layer of law, without really taking into account the problems of livelihood, sanitation, health which sex workers face routinely, like every working-class women," says Tandon.
Another crucial loophole is that the bill states that if a person transmits HIV to another, then they will be punishable for a period of 10 years. "The problem is that many victims do not know if they are HIV positive. Globally, the debate is on decriminalising HIV patients," says Dr Jana.
Published in DNA India on Nov 5, 2016