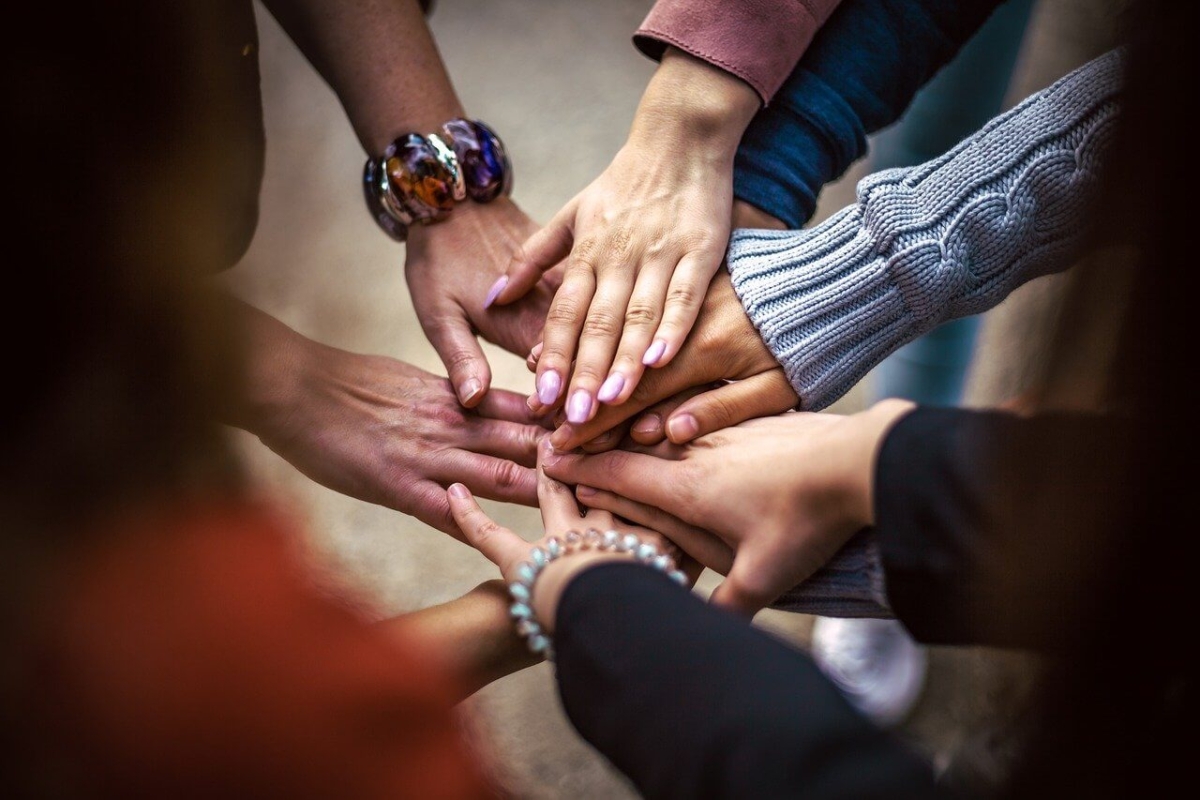 Why are migrants living with HIV being deported from Russia?
Automated translation – For article in Russian, please scroll down.
Russia is one of 19 countries that deport migrants living with HIV. Migrants, in turn, prefer not to return to their homeland and remain in the country illegally. For fear of being discovered, they do not seek medical attention until they feel very sick. Experts believe that in this way migrants not only risk their health, but also exacerbate the situation with HIV in the country, writes RIA Novosti.
Where it all started
In 1995, the Law on Preventing the Spread of HIV was passed, stating that migrants who have been diagnosed with HIV should be deported. In 2015, the law was amended: it is forbidden to expel from the country foreigners whose relatives are Russian citizens.
Despite the fact that it is possible to take a status test in Russia anonymously, migrants who want to obtain citizenship or a patent in order to work officially must provide the results of an HIV test. The data is automatically sent to Rospotrebnadzor, then the relevant commission makes a decision on the "undesirability of stay", after which the foreign citizen must leave the country within one month.
In this regard, the number of migrants who have decided to "lay low" in order not to return to their homeland is growing: many have jobs here, a stable income, families and relatives.
Hidden epidemic 
In February, Russian Deputy Prime Minister Tatyana Golikova announced that there were 1.1 million people living with HIV in Russia. According to Rospotrebnadzor, migrants, who make up almost 2 million, account for more than 39,000 cases. Most of them are citizens of Tajikistan, Ukraine and Uzbekistan. These are only official statistics. According to Vadim Pokrovsky, with existing methods of fighting infection, the number of people living with HIV by 2030 could double.
Experts believe that migrants are forming a "hidden epidemic": many are in the country illegally, do not accept treatment, because they are afraid to seek help. They try not to leave Russia, because they will not be allowed back because of their status.
According to Vadim Pokrovsky, under current methods of combating infection the number of people living with HIV by 2030 can grow by half.
Expert opinion
Daniil Kashnitsky, Academic Relations Coordinator of the Regional Expert Group on Migrant Health, believes that the law passed in 1995 is long out of date. Over the past few decades, drugs have been developed that allow people living with HIV to live full lives, have an undetectable viral load and have healthy babies. And because of the existing discrimination, migrants "hide" and do not have access to quality medicine. Many of them are ready to purchase treatment at their own expense, but due to being on the "unwanted list", they cannot legally stay in Russia.
Experts from the Regional Expert Group on Migrant Health are confident that this problem can be solved by refusing deportation and reaching certain agreements with the CIS countries.
---
Почему из России депортируют мигрантов, живущих с ВИЧ?
Россия является одной из 19 стран, которые депортируют мигрантов, живущих с ВИЧ. Мигранты, в свою очередь, предпочитают не возвращаться на родину и остаются в стране нелегально. Из страха быть обнаруженными они не обращаются за медицинской помощью до тех пор, пока не станет совсем плохо. Специалисты считают, что таким образом мигранты не только рискуют своим здоровьем, но и усугубляют ситуацию с ВИЧ в стране, пишет РИА Новости.
Откуда все началось
В 1995 году был принят закон «О предупреждении распространения ВИЧ», сообщающий, что мигранты, у которых выявили ВИЧ, должны быть депортированы. В 2015 году закон был скорректирован: запрещено высылать из страны иностранцев, у которых родственники являются гражданами России.
Несмотря на то, что пройти тест на наличие статуса в России можно анонимно, мигранты, которые хотят получить гражданство или патент, чтобы работать официально, должны предоставить результаты анализа на ВИЧ. Данные автоматически попадают в Роспотребнадзор, затем соответствующая комиссия принимает решение о «нежелательности пребывания», после чего иностранный гражданин должен покинуть страну в течение одного месяца.
В связи с этим растет количество мигрантов, которые решили «залечь на дно», чтобы не возвращаться на родину: у многих здесь работа, стабильный доход, семьи и родственники.
Скрытая эпидемия 
В феврале вице-премьер РФ Татьяна Голикова сообщила о том, что в России зафиксировано 1,1 млн людей, живущих с ВИЧ. По данным Роспотребнадзора, на мигрантов, которые составляют почти 2 млн, приходится более 39 000 случаев. Большую часть составляют граждане Таджикистана, Украины и Узбекистана. Это только официальная статистика. По словам Вадима Покровского, при существующих методах борьбы с инфекцией количество людей, живущих с ВИЧ, к 2030 году может вырасти вдвое.
Эксперты считают, что мигранты формируют «скрытую эпидемию»: многие находятся в стране нелегально, не принимают лечение, так как боятся обратиться за помощью. Они стараются не выезжать из России, потому что обратно их не пустят из-за статуса.
По словам Вадима Покровского, при существующих методах борьбы с инфекцией количество людей, живущих с ВИЧ, к 2030 году может вырасти вдвое.
Мнение экспертов
Даниил Кашницкий, координатор по академическим связям Региональной экспертной группы по здоровью мигрантов, считает, что закон, принятый в 1995 году уже давно устарел. За последние несколько десятилетий разработаны препараты, которые позволяют людям, живущим с ВИЧ, жить полноценной жизнью, иметь неопределяемую вирусную нагрузку и рожать здоровых детей. А из-за существующей дискриминации мигранты «прячутся» и не имеют доступа к качественной медицине. Многие из них готовы приобретать лечение за свой счет, но из-за попадания в «нежелательный список», они не могут легально находиться в России.
Специалисты из Региональной экспертной группы по здоровью мигрантов уверены, что эту проблему можно решить, отказавшись от депортации, и достигнув определенных договоренностей со странами СНГ.