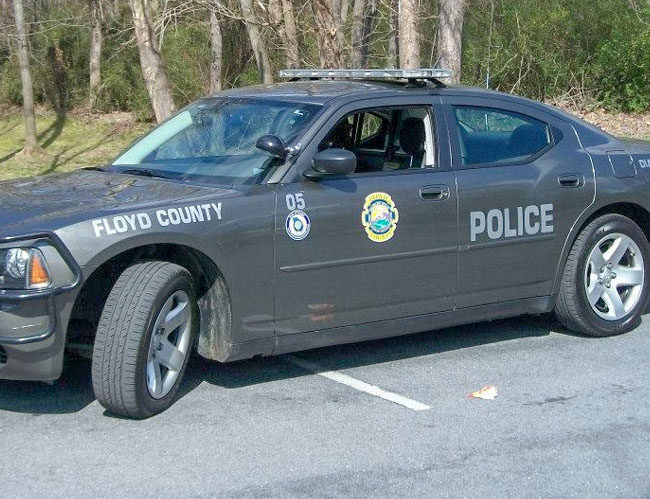 HIV-positive man's arrest for spitting called 'plain and simple discrimination'
A 31-year-old man in Rome, Ga., was charged with exposing police officers to HIV after allegedly spitting on them, which HIV activists said highlights why the state needs to fix its HIV laws.
Authorities said JS was swearing at people and making obscene gestures near the intersection of Maple Road and Park Road on Aug. 25, according to the Marietta Daily Journal. S allegedly spat on officers after being apprehended by the Floyd County Police Department.
S was charged with criminal trespass, two misdemeanor counts of disorderly conduct, three misdemeanor counts of willful obstruction of police officers and three felony counts of assault on police officers by someone with HIV, according to the Floyd County Sheriff's Office. He is being held without bond in the Floyd County Jail.
HIV cannot be transmitted by spitting, according to the Centers for Disease Control & Prevention. S's arrest highlights why Georgia needs to modernize its HIV laws, according to Nina Martinez of the Georgia HIV Justice Coalition.
"In 2019, it's not breaking news that saliva does not transmit HIV," she told Project Q Atlanta. "And yet, the punishment for a person living with HIV who spits on a police officer is potentially 20 times greater than that for someone not living with HIV who commits the same offense. This is state-sanctioned discrimination, plain and simple."
Malcolm Reid, another member of the Georgia HIV Justice Coalition, agreed with Martinez.
"Although we don't know much about this specific case, we do know that there is no chance of HIV transmission through spit," he said. "This proves once again that the laws in Georgia need to catch up to science. HIV is not a crime."
Georgia is one of some three-dozen states that criminalize a lack of HIV disclosure. Activists and lawmakers have tried for years to modernize state law by decriminalizing HIV.
A Republican lawmaker introduced an HIV decriminalization bill on the final day of this year's legislative session. It will be back in the 2020 session in January.
An Athens man was arrested in July after allegedly having sex with a woman without informing her he had HIV. He was charged with reckless conduct by a person with HIV. He remains in Athens-Clarke County Jail nearly two months later on a $3,000 bond, according to the Clarke County Sheriff's Office.
A gay Atlanta man was arrested for HIV exposure in South Carolina in 2015. He claimed he disclosed his status before having sex with the alleged victim. The charges were later dropped.