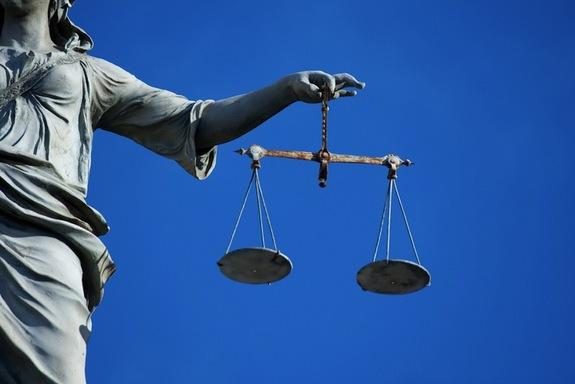 Local activists are looking to reform and modernize Idaho's code on the transfer of bodily fluid containing HIV or AIDS virus. The law was created in the 1980's, a time when HIV and AIDS was a rising issue in the country.  In the last 10 years, 32 people have been charged under the law. Activists and health officials say scientifically its outdated.
In 1988 Idaho created a law to punish anyone HIV positive, who transferred their body fluids with intentions to expose or infect someone else. Ian Troesoyer a Registered Nurse and Epidemiologist at Southeast Idaho Public Health says,"Singling out HIV from a biological perspective it doesn't make perfect sense. But in the 1980s when the law was created there was a lot more fear and greater lack of knowledge regarding the transmission."
Under the code body fluids are: Semen, blood saliva, vaginal secretion, breast milk and urine. But 28 years later health experts say, "So saliva and urine, saliva in particular, they are not known to transmit HIV." Which is why local activists in Pocatello want to modernize Idaho Code 39-608. Kevin Lish the Board Chair of All Under One Roof says, "These laws come down a lot of times to a 'He said, she said' situation."
The crime carries a maximum of 15 years in prison. In the last decade 12 people across the state have been convicted including a man named Kerry Thomas. He's serving 30 years for not telling his partner. He says in a video posted on SEROProject.com, "I'm glad that she, three years down the road… she's not positive."
Health experts and activists say with an outdated law, there's a stigma associated with the disease that could increase people's risks. Lish says, "We have the tools to get to an HIV free generation. One of the things we need to do is update laws like this so people feel good about being tested and are getting tested when they need to."
Activists say speaking to legislators about changing the law will take years. Educating the public is their first mission before heading to the capitol steps in Boise. On National AIDS Awareness Day, All Under One Roof will host an event on December 1st at 234 North Main Street at 7 p.m. There they will educate the public on the statue, and how they'd like to change it.
On Friday November 11, representatives will speak with Elizabeth Taylor's granddaughter in Boise about how the Elizabeth Taylor's AIDS Foundation can help their cause.
Published on KPVI on Nov 10, 2016