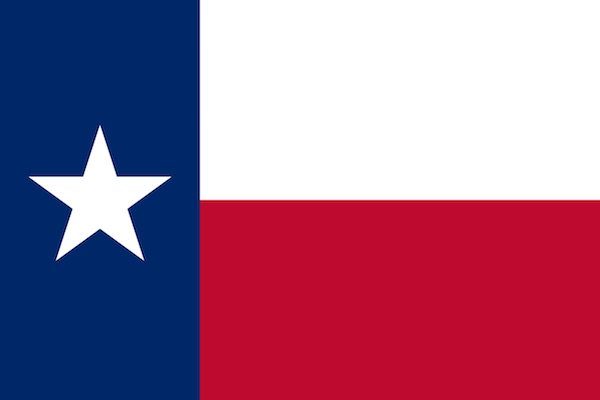 Reforming HIV Laws in Texas
Lone Star Justice
A new coalition in Texas aims to reform HIV criminalization & find a united voice for people living with HIV
by Chip Alfred
It's called the Lone Star State to commemorate a single white star that signifies Texas' battle for independence from Mexico. Now Texans living with HIV are waging another war—fighting a legal system that locks people up for decades for behavior that poses no risk of HIV transmission.
"We need to stop criminalizing people living with HIV," says Venita Ray, public policy manager at Houston's Legacy Community Health. Ray, fifty-eight, an African-American attorney, was diagnosed with HIV in 2013. "There's no evidence to show that criminalization deters behavior, or that it stops transmission. It's just to punish us for being HIV-positive," she adds. "If we really want to end the epidemic, we can't prosecute our way to zero."
Texas ranks number two in the nation in number of AIDS diagnoses. It's also the second largest state in the country in both area and population. Unlike most states, however, Texas has no HIV-specific criminal laws. Therefore, the data on the number of HIV criminalization cases and convictions is hard to gather. It also has effectively given prosecutors wide latitude in using general criminal laws to charge HIV-positive defendants with attempted murder and aggravated assault. Texas' aggravated assault statute makes it a second-degree felony (two to twenty years in jail and a possible fine of $10,000) "to cause serious bodily injury to another or to use or exhibit a deadly weapon in the commission of an assault." If an aggravated assault is committed against someone the perpetrator knows is a security officer, it's a first-degree felony (punishable by five to ninety-nine years in prison and a possible fine of $10,000).
What I found most disturbing in researching this article is that the Court of Appeals and the Supreme Court of Texas have consistently upheld aggravated assault convictions in which HIV was considered "a deadly weapon"—even in cases where the only body fluid exchanged was saliva, which has never been documented to transmit HIV.
An HIV-positive man from Texas who spat at a police officer during his 2006 arrest for being drunk and disorderly was sentenced to thirty-five years behind bars by a Dallas court. The Court of Appeals affirmed the verdict, which mandates that the defendant serve at least half of his sentence before being eligible for parole. This was because the jury found that his saliva was a deadly weapon.
In the Texas legislature, there have been recent efforts to enact laws that would make it easier for prosecutors to invade the privacy of HIV-positive defendants and build criminal cases against them for no-risk behavior like spitting. Thanks to advocates like Venita Ray, none of this legislation has passed. "When I'm standing up in front of the legislature, I'm not speaking of a hypothetical person. I'm saying, 'What you just did impacts me.' That has power." Ray, with the support of The Sero Project's Assistant Director Robert Suttle and Organizing and Training Coordinator Tami Haught under the umbrella of Sero's Network Empowerment Project, created Texans Living with HIV (TLHIV), the first statewide network of its kind in the U.S. "This network enables Texans with HIV to determine their own priorities, select and hold accountable leadership of their own choosing and to speak with a collective voice," says Sean Strub, executive director of Sero. "Texas now has the organizational infrastructure to be better prepared to mobilize and advocate on a whole range of issues that affect people living with HIV."
Venita Ray tells A&U the new coalition of about twenty advocates will focus on ending isolation for PLHIV and eliminating stigma. "The same communities that are already disproportionately impacted by the criminal justice system are the same people impacted most by HIV criminalization—black people, brown people, people living in poverty."
TLHIV will take on issues that impact the quality of life for people with HIV and criminalization will be one of those. "We want to be that collective voice for people living with HIV in the state of Texas," Ray explains. "We're building power amongst ourselves." The key, she says, is creating an environment where individuals feel safe to stand up, show up and speak up. "We're building an army and we need them all. I'm a grandmother; I'm an auntie; I'm a yoga teacher. The more people see people like me or your Bible school teacher, the more we humanize this disease. The best thing I ever did was deciding not to be invisible and not be silent anymore."
Published in A&U on Sept 21, 2017