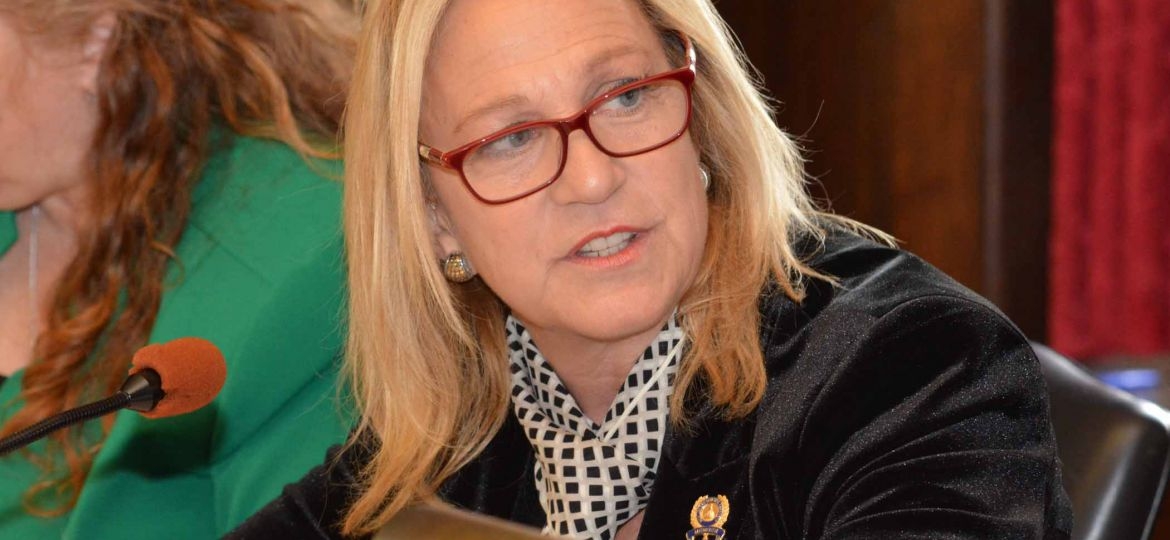 Vainieri Huttle Introduces Bill to Decriminalize Transmission of HIV
(TRENTON) – Assemblywoman Valerie Vainieri Huttle has introduced legislation to decriminalize the transmission of HIV under certain circumstances.
Under current New Jersey law, it is a crime of the third degree if a person knows that he or she is infected with AIDS or HIV and commits an act of sexual penetration without the informed consent of their partner. A third-degree crime is punishable by three to five years in prison, a fine of up to $15,000, or both.
The legislation (A-5673) seeks to amend existing law to downgrade this penalty to a disorderly persons offense, and also have it only apply to people who act with specific intent to transmit an infectious or communicable disease like HIV, do not attempt to prevent transmission, and pass the disease to another person. A disorderly persons offense is punishable by six months in prison, a fine of up to $1,000, or both.
"For far too long, stigma around HIV/AIDS and the LGBTQ community has guided our laws. This legislation ensures that New Jersey moves forward guided by public health, not bigotry," said Assemblywoman Valerie Vainieri Huttle (D-Bergen). "I am honored to be working alongside Garden State Equality, Hyacinth and the Harm Reduction Coalition to put forth this historic legislation."
"The current law disproportionately impacts communities who are more likely to be living with the virus, including LGBTQ+ people, Black and Latinx people, transgender women, and sex workers. We are thrilled to partner with pro-equality champions, Senator Vitale and Assemblywoman Vainieri Huttle, on modernizing this outdated and harmful law," said Christian Fuscarino, Executive Director, Garden State Equality.
Axel Torress Marrero, Senior Director of Public Policy and Prevention, Hyacinth AIDS Foundation said, "New Jersey's HIV criminalization statute is based on stigma and fear, rather than modern science. It no longer reflects the current science of treatment and transmission of HIV. In 2021, a person living with HIV today can take medication to reduce their viral load that corresponds to the amount of virus present in their body, which means they will not transmit HIV to another individual.  This tremendous breakthrough is the science supporting the Undetectable Equals Untransmittable (U=U) reality."
"This bill will make New Jersey more inclusive and less stigmatizing for people living with HIV. The criminal code is meant to punish actions that harm others, not discriminate against people living with a chronic health condition. We sincerely thank bill sponsors Senator Vitale and Assemblywoman Vainieri Huttle for championing this effort to decriminalize HIV and promote public health," said Jenna Mellor, Executive Director, New Jersey Harm Reduction Coalition.
In addition to HIV, the measure would also apply to the transmission of chancroid, gonorrhea, syphilis, herpes virus, or any of the varieties or stages of such diseases. It now goes to the Assembly Speaker for further review.