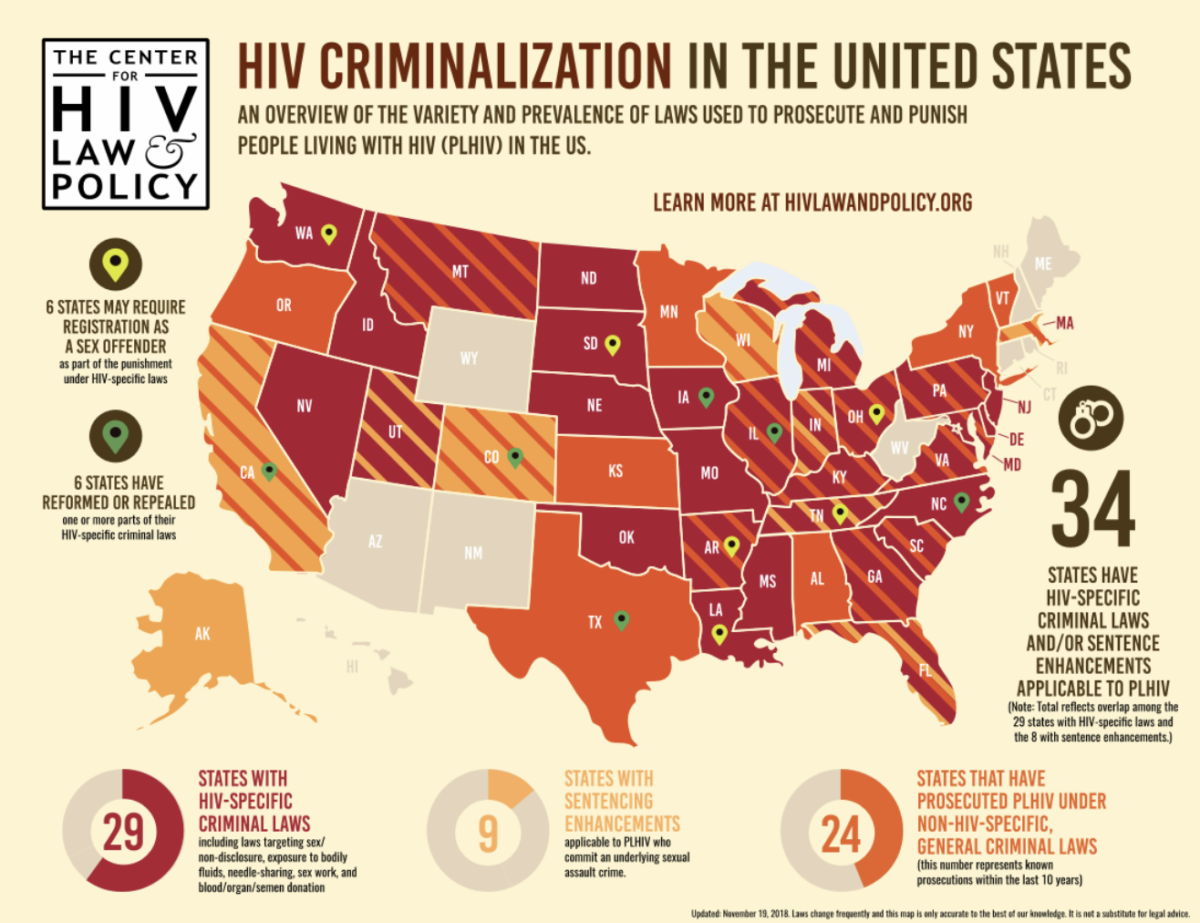 Next Steps: 'Decriminalizing' HIV in Missouri
As elected officials vacate Jefferson City and return to their families and jobs, The Missouri Times is bringing you updates on big initiatives that didn't quite make it through before May 17. The "Next Steps" series will showcase progress made on certain legislative issues and a look ahead to what could come.
---
Missouri's statute regarding people living with HIV do not reflect "current reality," according to lawmakers and advocates working to "decriminalize" the disease.
Missouri statute mandates an individual who is knowingly infected with HIV not act in a "reckless" way that could expose another person to the disease without his or her knowledge or consent. Violating the statute could result in a Class A or B felony, depending on if another individual contracted HIV.
The way the statute is written deters people from finding out his or her status and seeking appropriate treatment, advocates say. The statute also suggests an HIV diagnosis is equivalent to a death sentence — but with modern science and medicine, that's not necessarily the case.
"We need to make sure our laws reflect our current reality," Rep. Tracy McCreery, a Democrat from the St. Louis area, told The MIssouri Times. "Now, people who are living with HIV live very full, healthy lives. We feel like the statutes need to be updated to be medically accurate so prosecutors have tools to use at their disposal that reflect the current reality of that disease."
Both McCreery and GOP Rep. Holly Rehder filed bills in the 2019 legislative session that would have changed the state's statute regarding people with HIV to base prosecution more on an "intent" basis. Although their bills had minor differences, McCreery said the fact both women filed and supported the legislation is indicative that the need for change is bipartisan.
What happened to legislative efforts this year?
Rehder's HB 167 made it to the House floor where it was debated before it eventually stalled. The bill sought to tweak the criminal statute for someone who exposed another individual to HIV. It would have also ensured protections for someone who took "practical means" to prevent the transmission of the disease such as through compliance with medical treatment or the use of a condom, for some examples.
"Right now, Missouri laws are medically inaccurate and stand as a disincentive to know your status if you have HIV, even though with proper treatment, a person's life expectancy is almost equal to someone without the virus," Rehder previously told The Missouri Times.
McCreery's HB 166 made it through the House Health and Mental Health Policy Committee but did not progress further.
Both bills would apply the law to all serious infectious or communicable diseases instead of just HIV.
Stil, McCreery said the legislative efforts saw success — particularly from an educational standpoint as lawmakers were especially engaged in debate on the House floor before the session ended — and has set them up in a better position for the upcoming session.
"Although we ran out of time with this session with the bill … I think we're in a much better place starting out in January because now that we've had a debate on this bill on the floor, I feel like a lot more colleagues are more supportive of the legislation now and had an 'aha' moment on the floor when they realized current statutes were written so long ago and are not based on accurate science," McCreery said. "I feel like that was a victory."
"Ultimately we're both trying to get at the same things: We both think HIV should be decriminalized because if we do that, Missourians would be encouraged to know their status, and then they wouldn't be facing the possibility of criminal charges by knowing their status," she added.
So what's next?
The momentum is there; they just need to capitalize on it, McCreery said of herself and Rehder for the upcoming session. She said she plans to file a similar bill again next year and doesn't doubt Rehder will too. (Rehder did not respond to a request for comment for this story.)
"We feel we have done a great job of not only getting the conversation started, but we now believe we truly have started to break down the stigma surrounding HIV," McCreery said.
Ahead of next session, members of the nonprofit Empower Missouri plan to grow the Missouri HIV Justice Coalition as well as meet with prosecuting attorneys and lawmakers — particularly those who sit on committees that might hear the legislation. The organization is also seeking a Senate sponsor for the legislation in the coming session.
"What we have does not work, and it's important that we change it," Jeanette Mott Oxford, executive director of Empower Missouri, told The Missouri Times.
Oxford maintained there is still a stigma surrounding HIV that has fueled laws like the one currently on the books in Missouri.
"There are certain things where the public perception works against good public policy, and this is one of those areas where our current law actually rewards ignorance," Oxford said. "We want to create a world in which everybody is anxious to know their status, will go be tested, and trust that the public health officials won't go help prosecute them."
'Show-Me' statistics
More than 12,000 people in Missouri are living with HIV, according to data from AIDSVu, a product of Emory University's Rollins School of Public Health. Caldwell, Jackson, and Mississippi Counties reported the most number of cases per 100,000 people in 2016.
It affects mostly men and minorities in Missouri: More than 46 percent of people living with HIV in Missouri in 2016 are Hispanic or Latinx, nearly 44 percent are black, and more than 5 percent are white. Additionally, more than 82 percent of people living with HIV in Missouri are men.
The Centers for Disease Control and Prevention (CDC) designated Missouri as one of seven states with a "substantial rural burden" for people living with HIV. Within the state, the nation's health protection agency flagged more than a dozen counties considered vulnerable or at-risk for outbreaks: Bates, Cedar, Crawford, Hickory, Iron, Madison, Ozark, Reynolds, Ripley, St. Francois, Washington, Wayne, and Wright.
Kaitlyn Schallhorn is a reporter with The Missouri Times. She joined the newspaper in March 2019 after working as a reporter for Fox News in New York City. Throughout her career, Kaitlyn has covered political campaigns across the U.S. and humanitarian aid efforts in Africa. She is a native of Missouri who studied journalism at Winthrop University in South Carolina. Contact Kaitlyn at kaitlyn@themissouritimes.com.