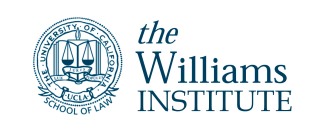 FOR IMMIGRANTS, HIV CRIMINALIZATION CAN MEAN INCARCERATION AND DEPORTATION 
New Study Shows 15 Percent of People who had Contact with Californa Criminal System because of HIV Criminalization Laws were Foreign Born
LOS ANGELES – A new study suggests that for some immigrants, an HIV-specific criminal offense may have been the triggering event for their deportation proceedings.  In HIV Criminalization Against Immigrants in California, Williams Institute Scholars Amira Hasenbush and Bianca D.M. Wilson, explore how HIV criminal laws are enforced in California, particularly against foreign born populations.
HIV criminalization is a term used to describe statutes that either criminalize otherwise legal conduct or that increase the penalties for illegal conduct based upon a person's HIV-positive status.  California has four HIV-specific criminal laws, and one non-HIV-specific criminal law that criminalizes exposure to any communicable disease.  All HIV-specific offenses in California have the potential to lead to deportation proceedings.
"People living with HIV still face stigma and discrimination," said Amira Hasenbush.  "If one is HIV-positive and enters the criminal system, one may be more severely impacted than those who are HIV-negative.  A major impact for HIV positive immigrants is possible deportation, possibly a far worse outcome than the original sentence.  Living with HIV is a public health matter, not a criminal one."
Key Findings:
-Overall, 800 people have come into contact with the California criminal system from 1988 to June 2014 related to that person's HIV-positive status.  Among those individuals, 121 (15 percent) were foreign born.
-Thirty-six people, or 30 percent, of these foreign born individuals, had some form of a criminal immigration proceeding in their histories. Among those who had immigration proceedings in their records, nine people (25 percent) had those proceedings initiated immediately after an HIV-specific incident.
-Like their U.S. born counterparts, 94 percent of all HIV-specific incidents in which immigrants had contact with the criminal system were under California's felony offense against solicitation while HIV-positive.
-Eighty-three percent of the immigrants who had contact with the system based on their HIV-positive status were born in Mexico, Central or South America, or the Caribbean.
-While U.S. born people were divided fairly evenly between men and women, immigrants were overwhelmingly men: 88 percent of foreign born individuals in the group were men. (It should be noted that "men" may include transgender male-to-female individuals.  Problems created by a lack of data on transgender people within criminal justice databases are highlighted in the report.)
HIV Criminalization Against Immigrants in California was developed by analyzing the California Criminal Offender Record Information (CORI) data on HIV offenses in California, exploring the demographics and experiences of foreign born individuals as compared to their U.S. born counterparts. Future research beyond the enforcement data may explore whether initial patterns seen by sex and place of birth are perpetuated in other criminal systems or under other offenses. Future research can also explore the influence of sexual orientation and gender identity as a potential driver to the criminal system and as a potential mediating factor in experiences once in the system. This will help provide a more nuanced and complete picture of the experiences of people who are criminalized based on their HIV-positive status.
Read the report.
The Williams Institute, a think tank on sexual orientation and gender identity law and public policy, is dedicated to conducting rigorous, independent research with real-world relevance.