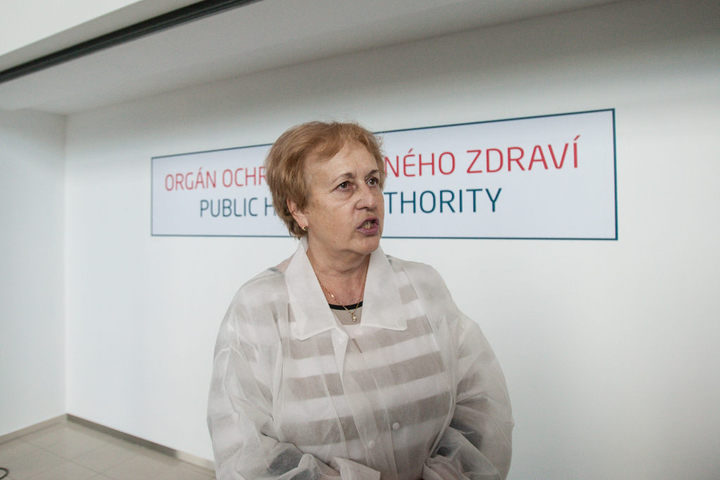 Late last month, Prague's Public Health Authority initiated criminal investigations against 30 gay men living with HIV that had been diagnosed with a sexually transmitted infection (STI) during the previous year.
The Public Health Authority appear to believe that since these men acquired an STI this is proof that they must have practiced condomless sex and have therefore violated Sections 152 and 153 of the Czech Criminal Code, which a 2005 Supreme Court ruling confirmed could be used to prosecute any act of condomless sex (including oral sex) by a person living with HIV as "spread of infectious diseases".
There are no individual complainants in these cases.
The Czech AIDS Society responded to the publication of initial media reports on January 26th, with a press release that highlighted:
They have already begun to provide legal counseling to several of these men.
Most of them have an undetectable viral load and/or only have sex only with other men living with HIV (known as 'serosorting').
Being diagnosed with an STI does not, in and of itself, prove that condomless sex took place because most STIs can be acquired even when condoms are used.
Fear of punishment will lead to people living with HIV and at risk of a sexually transmitted infection not getting tested or treated.
"Czech AIDS Society has long struggled against the criminalisation of the private life of people living with HIV in cases where there is no HIV transmission. We believe that the HIV epidemic must be fought not through repression, but through the treatment which, in most cases, reduces the viral load of HIV-positive patients to undetectable levels thus eliminating the risk of transmission."
They went on to make a number of media appearances pointing out that applying criminal law to potential HIV exposure does not reduce the spread of HIV, undermines HIV prevention efforts, promotes fear and stigma, punishes behaviour that is not blameworthy and ignores the real challenges of HIV prevention in the Czech Republic.
They also published a second press release, entitled "Professional failure of public health officials" on February 10th that was strongly critical of the actions of Prague's Public Health Authority, noting that they have greatly undermined trust in the confidentiality of the public health system which will likely lead to an increase in new HIV infections.
On February 12th, the head of Prague's Public Health Authority, Ms. Zdenka Jagrova (pictured above), issued a statement in response, suggesting that the Authority is legally obliged to initiate such criminal complaints and that "it would be a professional failure if [we] did not do so…
[We] did not check sexual orientation of HIV-positive people who got infected with another contagious, sexually transmitted disease. It is not an attack on the gay community, but in 2014 no HIV-positive woman in Prague was diagnosed with a sexually transmitted disease. A public health authority is obliged to protect the public health of the population and must act in the same manner as in case of other infectious diseases, for instance TB….This campaign aiming at questioning our practices is clearly intended to assert alleged rights of a minority at the expense of the rights of the majority, i.e. in particular the right to health, irrespective of who and how threatens the health. We consider attempts to create a privileged group that would be excluded from generally defined responsibilities very dangerous."
A number of organisations representing communities of people living with and affected by HIV are now working together with UNAIDS to support the Czech AIDS Society, including the circulation of a Change.org petition.
It appears that none of the cases have yet been passed to the Public Prosecution office for formal prosecution.  However, the investigation has set a dangerous precedent and we understand that public health departments in other regions of the Czech Republic are now considering following the Prague example.