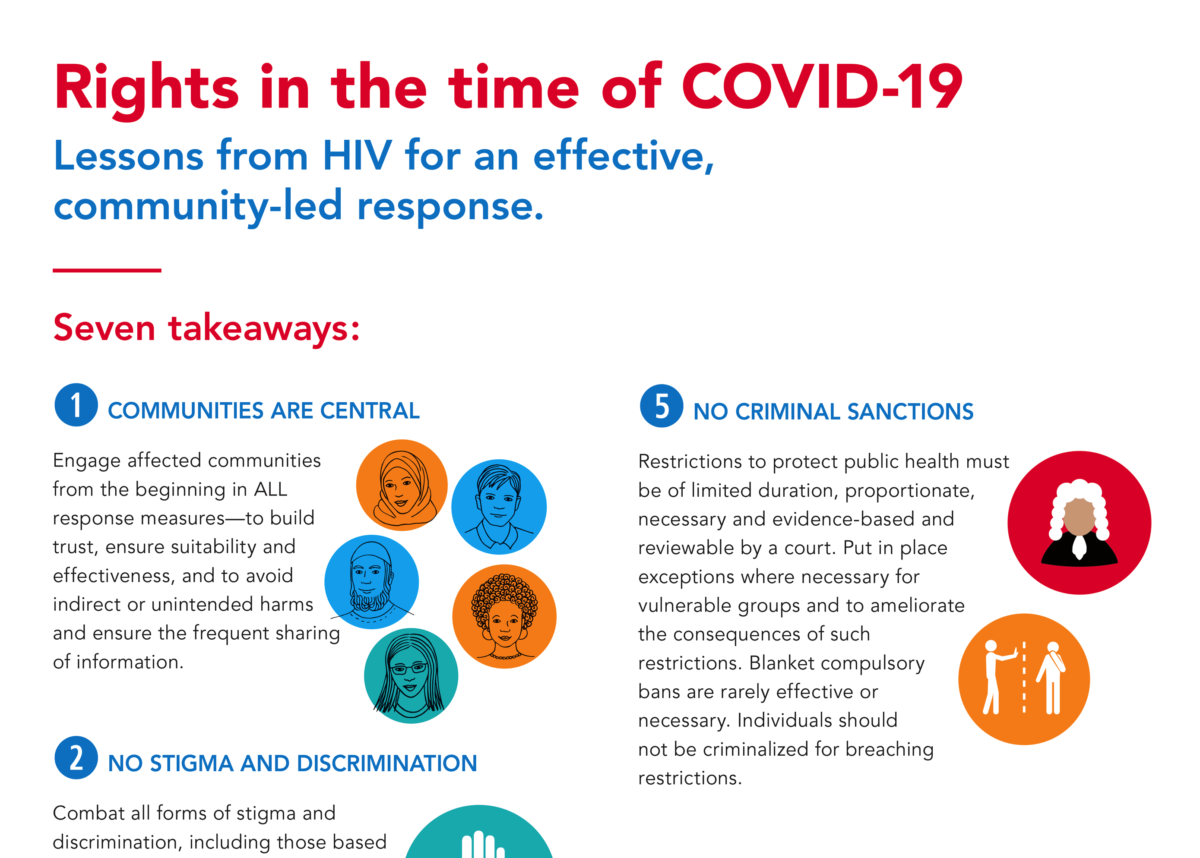 This week, echoing the concerns of the HIV JUSTICE WORLDWIDE Steering Committee, amongst others, UNAIDS issued a strongly worded press release condemning governments for abusing the current state of emergency over the COVID-19 pandemic for overreaching their powers and enacting laws that target people who are living with, or vulnerable, to HIV.
"In times of crisis, emergency powers and agility are crucial; however, they cannot come at the cost of the rights of the most vulnerable," said Winnie Byanyima, Executive Director of UNAIDS. "Checks and balances that are the cornerstone of the rule of law must be exercised in order to prevent misuse of such powers. If not, we may see a reversal of much of the progress made in human rights, the right to health and the AIDS response."
Notably, UNAIDS singles out EU member states, Hungary and Poland.
In Hungary, a new bill has been introduced to remove the right of people to change their gender and name on official documents in order to ensure conformity with their gender identity, in clear breach of international human rights to legal recognition of gender identity.

In Poland, a fast-tracked amendment to the criminal law that increases the penalties for HIV exposure, non-disclosure and transmission to at least six months in prison and up to eight years in prison has been passed—a clear contravention of international human rights obligations to remove HIV-specific criminal laws.
In addition, UNAIDS condemns overly zealous policing that is especially targeting key populations already stigmatised, marginalised, and criminalised.
UNAIDS is also concerned by reports from a number of countries of police brutality in enforcing measures, using physical violence and harassment and targeting marginalized groups, including sex workers, people who use drugs and people who are homeless. The use of criminal law and violence to enforce movement restrictions is disproportionate and not evidence-informed. Such tactics have been known to be implemented in a discriminatory manner and have a disproportionate effect on the most vulnerable: people who for whatever reason cannot stay at home, do not have a home or need to work for reasons of survival.
They single out Uganda where "23 people connected with a shelter for providing services for the LGBTI community have been arrested—19 have been charged with a negligent act likely to spread infection or disease. Those 19 are being held in prison without access to a court, legal representation or medication."
They also highlight Kenya as a model of cjvil society rapid response to human rights concerns following the release of an advisory note "calling for a focus on community engagement and what works for prevention and treatment rather than disproportionate and coercive approaches."
The statement concludes:
While some rights may be limited during an emergency in order to protect public health and safety, such restrictions must be for a legitimate aim—in this case, to contain the COVID-19 pandemic. They must be proportionate to that aim, necessary, non-arbitrary, evidence-informed and lawful. Each order/law or action by law enforcement must also be reviewable by a court of law. Law enforcement powers must likewise be narrowly defined, proportionate and necessary.

UNAIDS urges all countries to ensure that any emergency laws and powers are limited to a reasonable period of time and renewable only through appropriate parliamentary and participatory processes. Strict limits on the use of police powers must be provided, along with independent oversight of police action and remedies through an accountability mechanism. Restrictions on rights relating to non-discrimination on the basis of HIV status, sexual and reproductive health, freedom of speech and gender identity detailed above do not assist with the COVID-19 response and are therefore not for a legitimate purpose. UNAIDS calls on countries to repeal any laws put in place that cannot be said to be for the legitimate aim of responding to or controlling the COVID-19 pandemic.
UNAIDS recently produced a new guidance document that draws on key lessons from the response to the HIV epidemic: Rights in the time of COVID-19: lessons from HIV for an effective, community-led response.