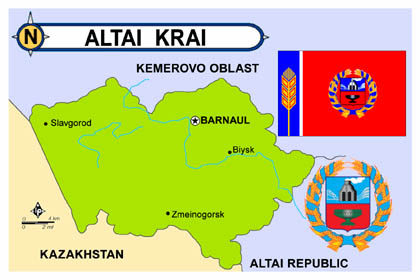 English version – Translation (For Russian version, please scroll down)
The Provincial Parliament's legislative initiative will be sent to the State Duma as a draft federal law
BARNAUL, December 15. Deputies of the Legislative Assembly of the Altai Krai took the initiative to take on the federal law on compulsory treatment of people diagnosed with HIV. They decided to send a proposal to the State Duma as a session of the regional parliament adopted it, reports the press service of the Legislative Assembly.
"The Provincial Parliament will send to the State Duma a legislative initiative of the draft federal law" On Amendments to the Federal Law "On Prevention of Spread of the disease caused by HIV." For example, citizens suffering from social diseases, which constitute a danger to others (tuberculosis), are subject to mandatory laboratory examination and medical observation or treatment and compulsory hospitalization or isolation in the manner prescribed by the law. The initiative involves the Altai Deputies to extend these norms to HIV-infected patients", – said the press service.
They added that all 66 deputies unanimously supported the initiative to amend the Law. "The adjustment of the law is to allow professionals, as appropriate, provide forced treatment and monitoring of HIV-infected people to avoid the spread of the virus," – explained the Legislative Assembly.
According to the press service, the medical check-up and treatment of HIV-infected people in Russia is fulfilled at the expense of the federal subsidies and intergovernmental transfers of the RF federal budget entities to ensure the procurement of antiviral drugs. "Thus, additional funding for coverage of medical observation and treatment of patients with HIV infection is not needed" – added the Legislative Assembly of the Altai Territory.
For most of the Altai Territory, the issue of HIV is relevant: according to the Regional AIDS Centre, for the past 10 years in the region, the number of people diagnosed with HIV has doubled to more over 24 thousand people. Now in the region 217 children and more than 3 thousand adults get treatment. According to official data of Ministry of Health of the Russian Federation, totally 824 thousand HIV cases are registered in Russia. The average therapy coverage nationally is about 40%.
Краевой парламент в порядке законодательной инициативы направит в Госдуму проект соответствующего федерального закона