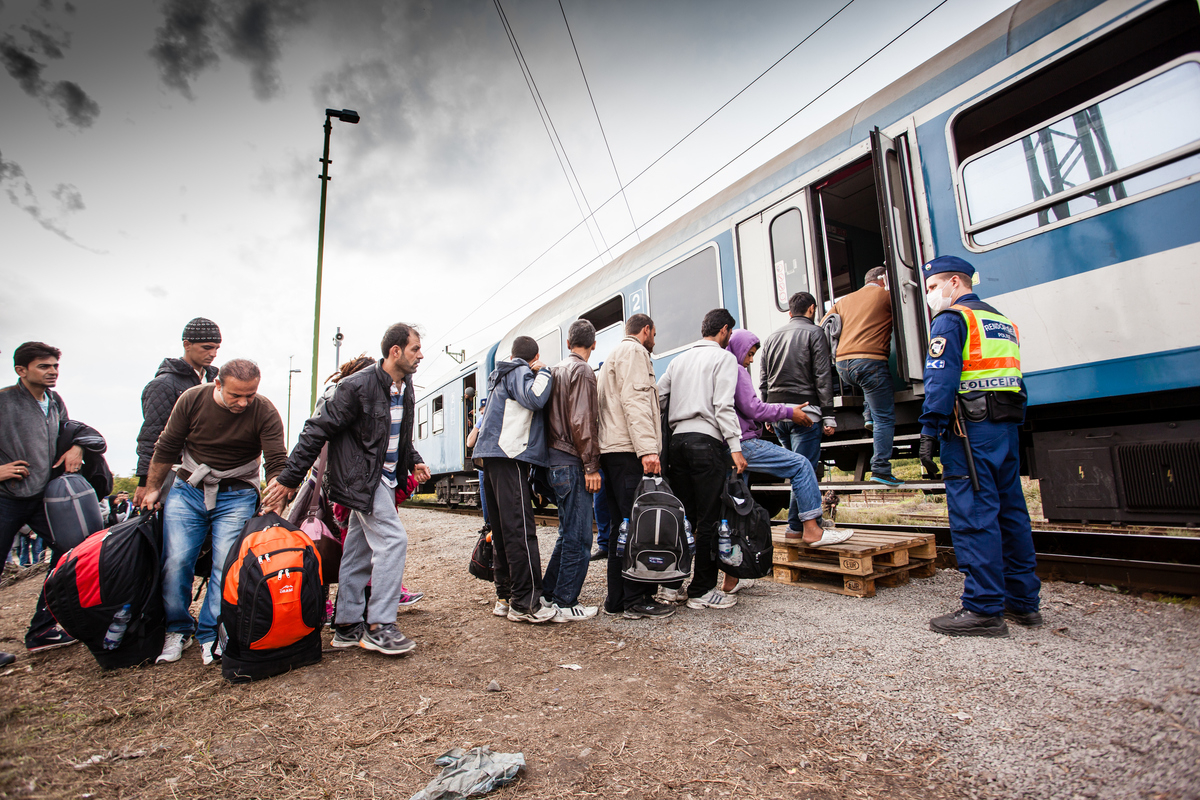 Legal barriers to migrants with HIV are not working
Automated translation via Deepl.com. For original article in Russian, please scroll down.
Laws that restrict the stay of foreign nationals with HIV, as well as the denial of free medical care, may be one of the causes of a hidden epidemic, writes the EECA Regional Platform.
The Regional Expert Group on Migrant Health conducted research in two EECA countries, Armenia and Uzbekistan. The aim was to identify the legal barriers to HIV faced by citizens of the countries who have returned from migration.
Challenges for migrants with HIV
Social isolation and stigmatization, lack of permanent relationships, language barriers, unstable material resources, and limited access to health care services are the main challenges faced by labour migrants with HIV.
Inability to obtain a legal patent because of HIV infection leads to administrative offences:
Among migrants: illegal labour activities, commercial sex services
Among the citizens of host countries: illegal sale of patents and HIV certificates etc.
The problem with getting ARV treatment leads to resistance and a general deterioration of the health of migrants living with HIV. This ultimately increases the burden on the health care system: patients' opportunistic infections need to be intensified, ART regimens need to be changed, etc. Moreover, returning migrants contribute to the spread of HIV in their home countries.
Currently, the Russian Federation, which receives the largest number of migrants from the EECA region, is one of 19 countries that restrict the stay of foreign nationals with HIV. People living with HIV entering Russia specify visiting relatives, tourism/travel or medical treatment as the purpose, rather than employment.
At the end of 2021, a law came into force in the Russian Federation which requires foreign nationals to be tested for HIV, banned substances and dangerous infectious diseases every 3 months. But foreign business associations, as well as the media, have reacted quite sharply to the Russian law. The business community sent a letter to the Russian Government asking it to simplify the rules and not to subject highly qualified specialists to testing.
---
Законодательные барьеры для мигрантов с ВИЧ не работают
Законы, которые ограничивают пребывание в стране иностранных граждан с ВИЧ, а также отказ в бесплатной медицинской помощи, могут быть одной из причин скрытой эпидемии, пишет Региональная Платформа ВЕЦА.
Региональная экспертная группа по здоровью мигрантов провела исследование в двух странах ВЕЦА — Армении и Узбекистане. Целью было определить правовые барьеры в связи с ВИЧ, с которыми сталкиваются граждане стран, вернувшиеся из миграции.
Проблемы мигрантов с ВИЧ
Социальная изоляция и стигматизация, отсутствие постоянных отношений, языковой барьер, нестабильный материальный уровень, ограниченный доступ к медицинским услугам — основные проблемы, с которыми сталкиваются трудовые мигранты с ВИЧ.
Невозможность получения легального патента из-за наличия ВИЧ-инфекции ведет к административным правонарушениям:
среди мигрантов: незаконная трудовая деятельность, коммерческие секс-услуги;
среди граждан принимающей страны: нелегальная продажа патентов и сертификатов об отсутствии ВИЧ-инфекции и т.д.
Проблема с получением АРВ-терапии приводит к резистентности и общему ухудшению здоровья мигрантов, живущих с ВИЧ. Это в конечном итоге повышает нагрузку на систему здравоохранения: необходимо усиливать лечение оппортунистических инфекций пациентов, менять схему АРВТ и т.д. Более того, вернувшиеся домой мигранты способствуют распространению ВИЧ в своих странах.
В настоящее время Российская Федерация, принимающая наибольшее количество мигрантов из региона ВЕЦА, является одной из 19 стран, которые ограничивают пребывание иностранных граждан с ВИЧ. Люди, живущие с ВИЧ, въезжая в Россию, указывают в качестве цели не трудоустройство, а посещение родственников, туризм/путешествие или лечение.
В конце 2021 года в РФ вступил в силу закон, согласно которому иностранные граждане обязаны каждые 3 месяца сдавать анализ на ВИЧ, запрещенные вещества и опасные инфекционные заболевания. Но зарубежные бизнес-ассоциации, а также СМИ достаточно остро отреагировали на российский закон. Бизнес-сообщество направило письмо в Правительство РФ с просьбой упростить правила и не подвергать проверке высококвалифицированных специалистов.