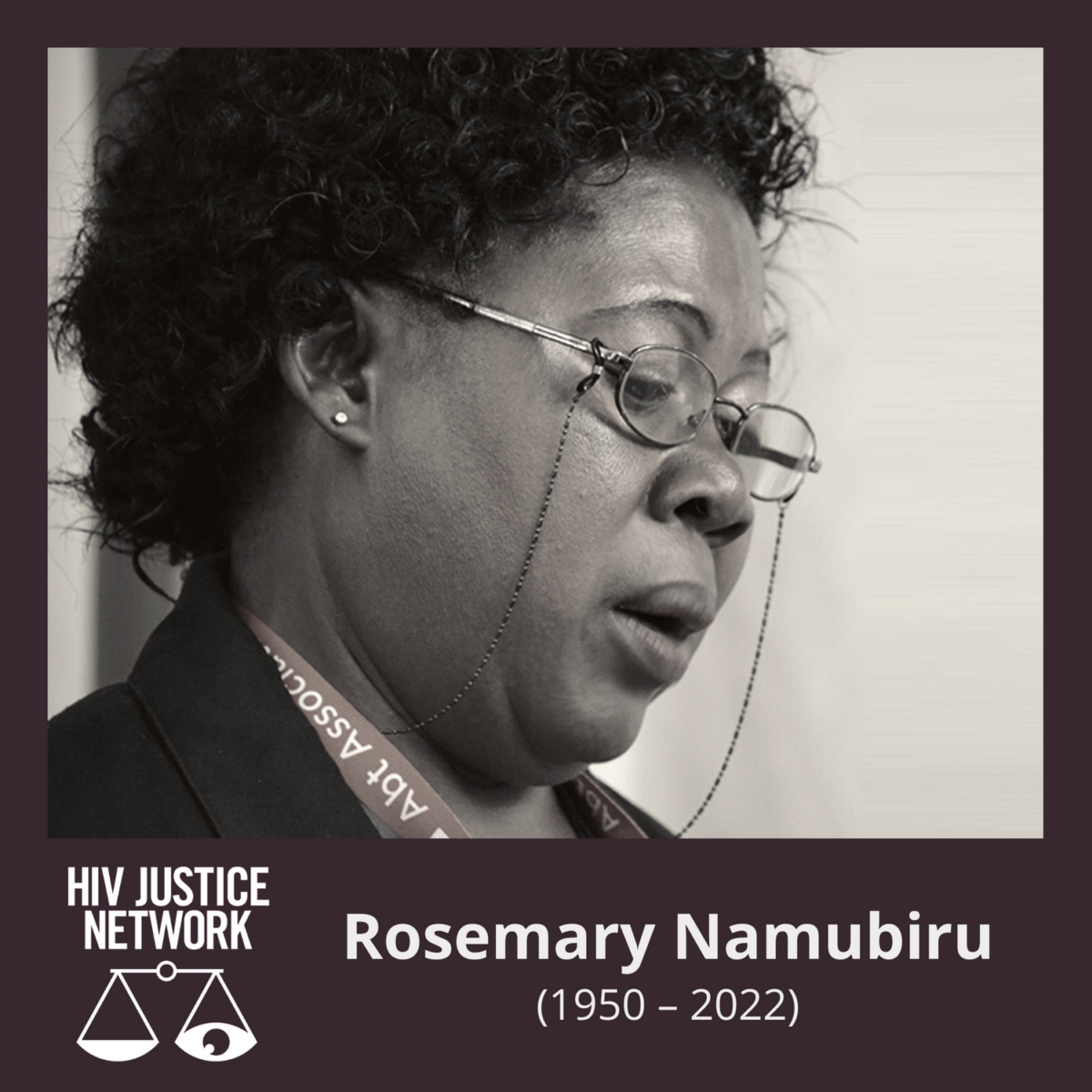 Our thoughts this week are with the family and friends of Rosemary Namubiru who passed away last weekend in Kampala, Uganda.
Rosemary was a dedicated nurse as well as a mother and grandmother – and a courageous HIV criminalisation survivor. In 2016, at our Beyond Blame pre-conference to AIDS 2016 in Durban, South Africa, she spoke with great dignity about her horribly unjust experiences at the hands of the criminal legal system and media.
In January 2014, Rosemary was wrongfully accused of intentionally exposing a child to HIV while administering an injection. The child did not acquire HIV. However, the accusations created a media frenzy at a time when Uganda was discussing whether to enact the HIV Prevention and Control Act that, amongst a number of problematic provisions, allows for stringent punishments for the vague 'crimes' of attempted and intentional HIV transmission.
The inflammatory media coverage, which included showing her arrest live on television, meant that she was found guilty in the court of public opinion long before her trial, singled out and vilified in the press because of her HIV-positive status.
Originally charged with attempted murder, she was eventually convicted of criminal negligence. However, on appeal, the judge found that her initial three-year sentence was excessive and ordered her release after she served 10 months in prison.
Rosemary was jailed a week after the HIV Prevention and Control Act was passed by parliament. The problematic provisions in the law are currently being challenged as unconstitutional.
Rosemary was supported at the time by several advocacy and human rights organisations including the International Community of Women Living with HIV, Eastern Africa (ICWEA), Uganda Network on Law, Ethics and HIV/AIDS (UGANET), The National Forum of People Living with HIV in Uganda (NAFOPHANU) and AIDS-Free World.
Following her release, in a meeting arranged by AIDS-Free World, media editors finally heard her side of the story and apologised to her. ICWEA continued to support Rosemary following her release, and remained in touch until her death.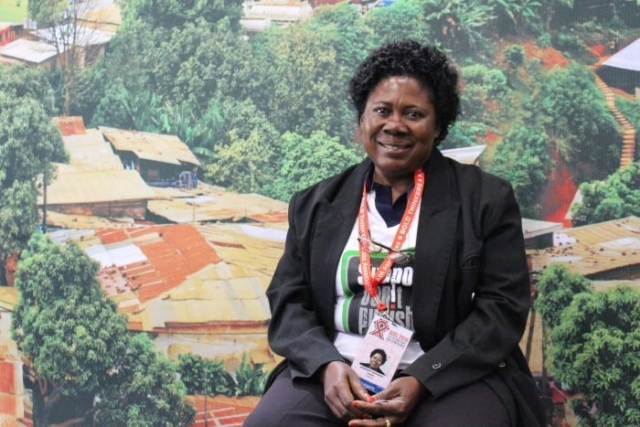 In 2017, Rosemary wrote about her experiences for the International AIDS Society, of which she was member.
This experience has totally changed my life. My self-esteem is gone and this has tarnished more than 30 years in the nursing profession, which I loved so much. I still struggle to overcome that fateful day when I woke up in the morning to go and save lives, only to be beaten down by the world.

I now know first-hand that stigma, especially among healthcare workers, is real. I've lost everything. I had a job, I was the breadwinner for my family, and I belonged to a community. I would give anything to be able to go back to my old self. I still need support to regain my strength, start generating an income again, and feed my family.

It is my hope that by telling my story it will show the real struggle we face against stigma and criminalisation. I saw it all, I faced it all, and I don't want anybody else to go through it. Together, we need to fight for others who are experiencing these acts of injustice.
UPDATE JULY 2022
In July 2022, Rosemary was posthumously awarded the Elizabeth Taylor Legacy Award at AIDS 2022 in Montreal.
Previous recipients include Sharon Stone, Whoopi Goldberg and Elton John.
The award recognised her extraordinary contribution to raising awareness of the injustice of HIV criminalisation.
Lillian Mworeko of the International Community of Women Living with HIV – East Africa (ICW-EA) received the award on behalf of Rosemary's family.
Our own @lmworeko received the Posthumous Elizabeth Taylor legacy award on behalf of Rosemary Namubiru & her family in 🇺🇬. Rosemary, a dedicated nurse, was imprisoned for her HIV status. @richardlusimbo called upon everyone to confront HIV criminalisation #AIDS2022 pic.twitter.com/3sBB9mvPRA

— ICWEA (@ICWEastAfrica) July 31, 2022
THREAD

UGANET joins the family of the late Rosemary Namubiru and the HIV Community at large to celebrate the posthumous Elizabeth Taylor AIDS Foundation Award awarded to her in Montreal, Canada, on 30th July 2022.

1/4#AIDS2022#EndHIVStigmaUG#UGANET4SocialJustice pic.twitter.com/h1yhW7YmtH

— UGANET (@Uganetlaw) July 31, 2022