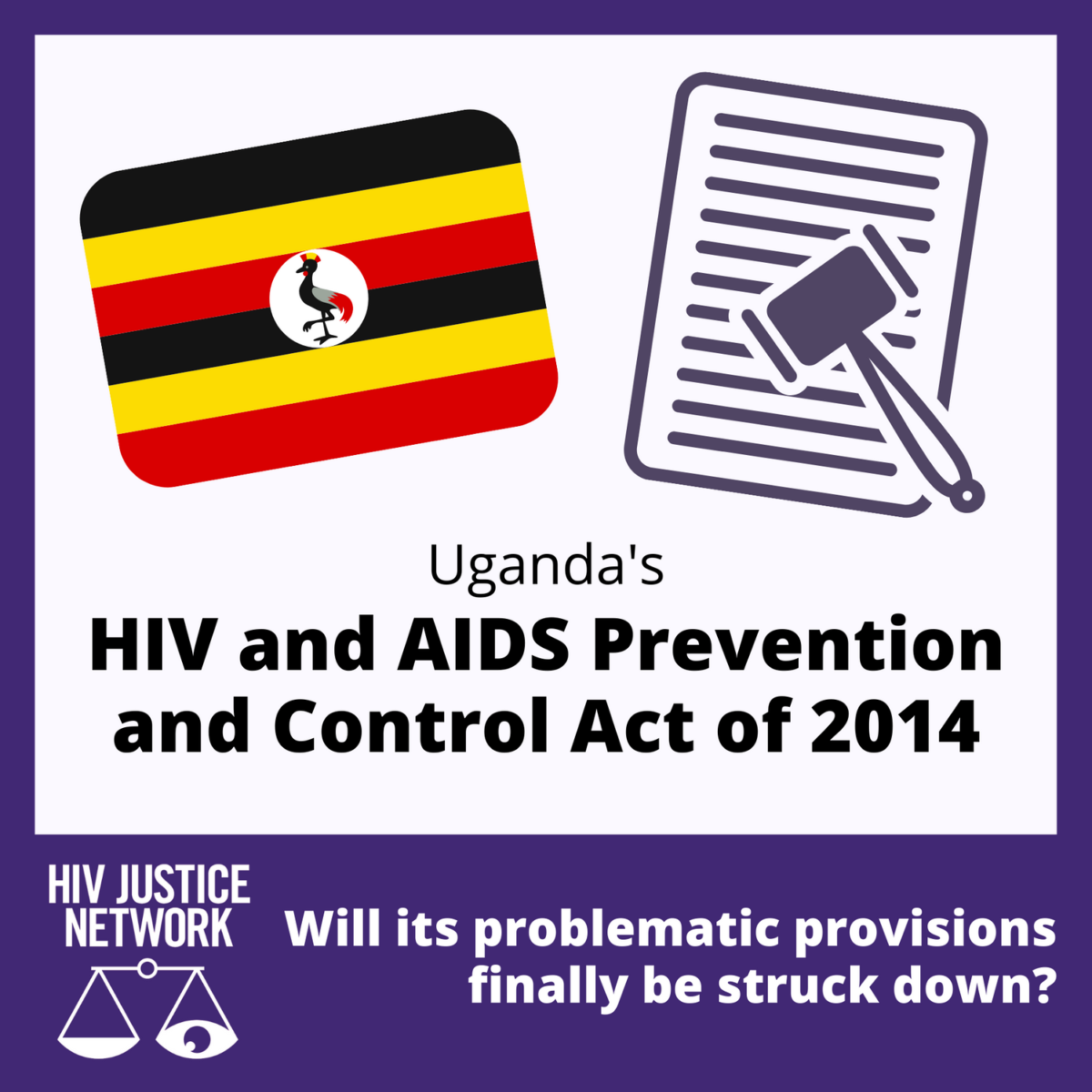 After five years of waiting, the Constitutional Court of Uganda has finally begun to hear a landmark case challenging the overly broad and draconian provisions of the HIV and AIDS Prevention and Control Act of 2014.
Constitutional Court Judge Christopher Izama Madrama has instructed the Attorney General of the Government of Uganda to submit a formal reply to the HIV Constitutional Petition No. 4 of 2016, after it came up for mention in the Court on August 12th, 2021.
The petition, by a coalition of HIV, human rights, and LGBTQ organisations, seeks for the removal of three problematic clauses in the HIV Prevention and Control Act which was passed on May 13, 2014 by the Ugandan Parliament.
The Act allows for stringent punishments for the vague 'crimes' of attempted and intentional HIV transmission. The other problematic provisions in the Act are mandatory HIV testing for pregnant women and their partners and allowing medical providers to disclose a patient's HIV status to others without consent.
The Act's problematic provisions have been known to have been used in a broad range of circumstances, including the arrest, conviction, and acquittal of a nurse wrongfully convicted of injecting a baby with HIV-infected blood and the charging of two different women for exposing an infant to HIV via breastfeeding.
This is the one of three pieces of good news from Uganda this week.
Earlier this year, HJN joined other civil society and human rights organisations in condemning the passage of Uganda's Sexual Offences Bill which would have negatively impacted sex workers, the LGBTQ communities, and people living with HIV.
The Bill defined rape as 'misrepresentation', running the very real risk of being interpreted by the criminal legal system as HIV status non-disclosure. If the accused was found to be living with HIV, this would have resulted in the death penalty.
However, last week it was reported that President Museveni declined to sign the Bill into law, saying many provisions are redundant and already provided for in other laws.
In addition, last week Uganda's Constitutional Court scrapped a controversial anti-pornography law whose provisions included a ban on women wearing miniskirts in public saying the law was "inconsistent with or in contravention of the constitution of the Republic of Uganda."