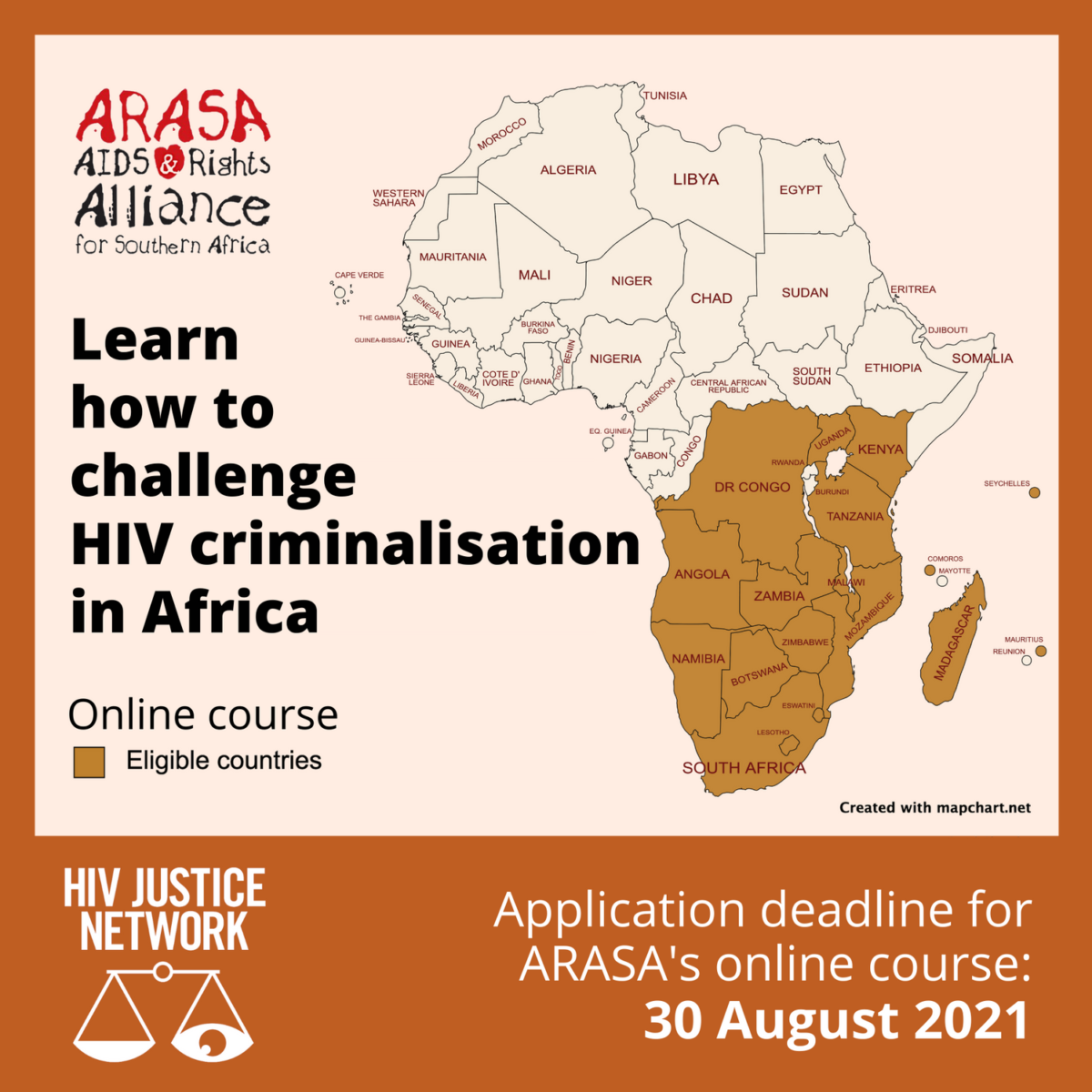 Activists and advocates in East and Southern Africa are encouraged to register and participate in a free moderated online course on HIV criminalisation.
If you work with civil society organisations based in Angola, Botswana, Comoros, Democratic Republic of Congo, Eswatini, Lesotho, Kenya, Madagascar, Malawi, Mauritius, Mozambique, Namibia, Seychelles, South Africa, Tanzania, Uganda, Zambia, and Zimbabwe, then this course is for you.
Organised by HIV JUSTICE WORLDWIDE partner, the AIDS and Rights Alliance for Southern Africa (ARASA), the aim of the online course is to increase awareness of the harmful impacts of policies that criminalise people living with HIV and learn how to strengthen advocacy in this area.
The course will start on 13 September 2021 and end on 8 October 2021.
You can apply for the course here.
All applications must be received by no later than the close of business on 30 August 2021.
Successful applicants will be notified by 2 September 2021.
For any questions, please write to Bruce Tushabe at bruce[at]arasa[dot]info and copy communications[at]arasa[dot]info.
To learn more about HIV JUSTICE WORLDWIDE, the global movement to end HIV criminalisation, please visit https://www.hivjusticeworldwide.org/en/