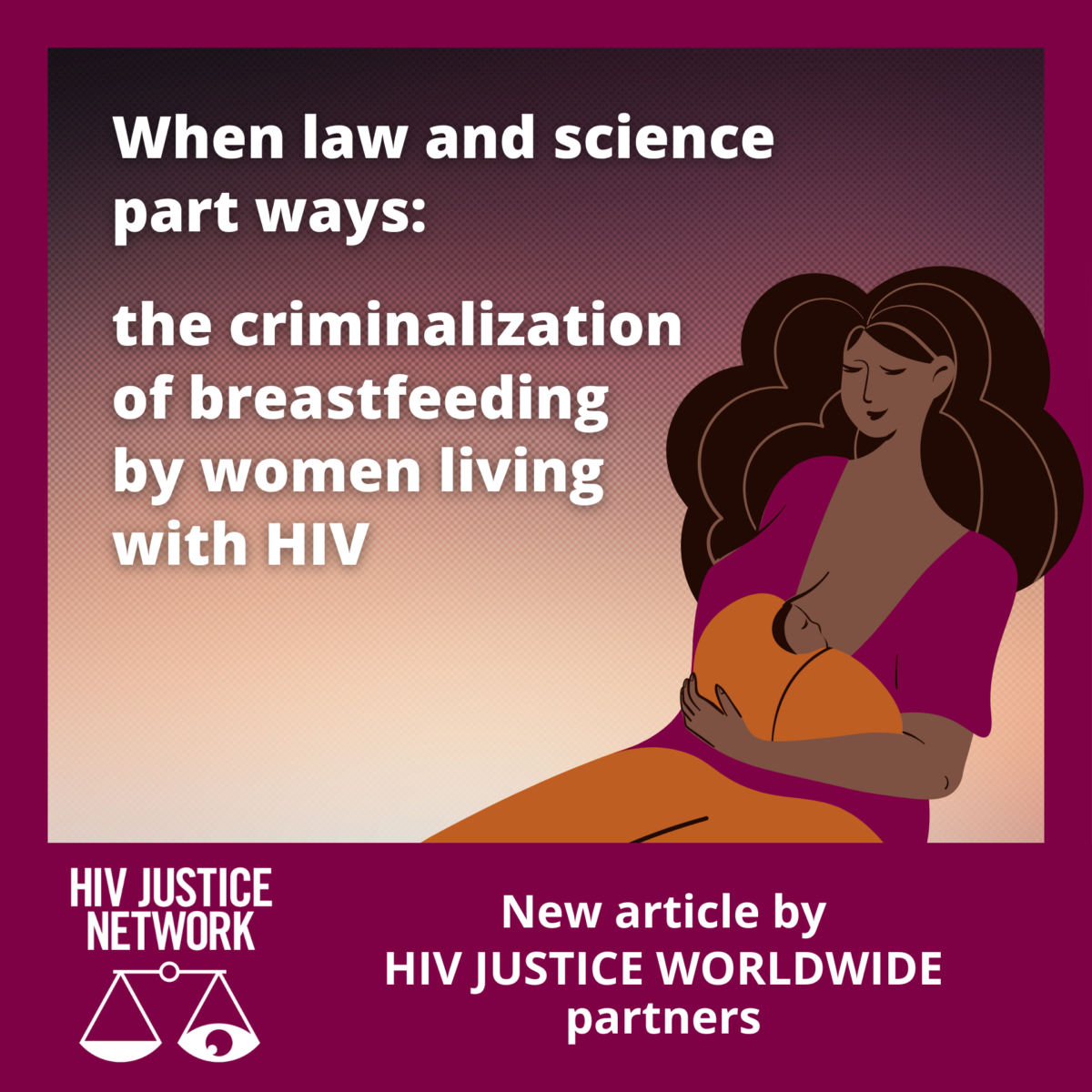 The HIV Justice Network (HJN) has been monitoring a disturbing phenomenon — at least 12 women living with HIV have faced criminal prosecution in relation to breastfeeding or comfort nursing.
In addition, women living with HIV have been threatened with punitive public health processes and child protection interventions for breastfeeding their children in multiple countries.
To bring this important issue to the attention of women's health experts and advocates, HJN worked with our HIV JUSTICE WORLDWIDE partners to write a paper for a Special Collection on Women's Health and HIV for the peer-reviewed, open access journal Therapeutic Advances in Infectious Diseases.
In "When law and science part ways: the criminalization of breastfeeding by women living with HIV," published last week, Alison Symington (HJN's Senior Policy Analyst), Nyasha Chingore-Munazvo (Programmes Lead, AIDS and Rights Alliance of Southern Africa) and Svitlana Moroz (Chair of the Eurasian Women's Network on AIDS) place the criminalisation of women with HIV for breastfeeding within the context of current medical recommendations and cultural views of breastfeeding. They review the criminal cases against women living with HIV for breastfeeding around the globe, examine the injustice of these prosecutions, and provide recommendations for decriminalisation.
This Special Collection includes papers addressing a wide range of health issues impacting women with HIV. According to lead author Alison Symington, "We felt it was important to submit a paper on breastfeeding and HIV criminalisation because so few people are aware of these horrible cases. Healthcare providers have an important role to play in protecting women from punitive actions and providing them with information and support so that they can make the best decisions for themselves and their children."
To make the paper even more widely accessible, HJN has provided translations into French, Russian and Spanish.
It is HJN's aim to collaborate with advocates, researchers, service providers, organisations and community members around the world to raise awareness and prevent further unjust prosecutions against women living with HIV who breastfeed or comfort nurse. We are therefore grateful to both the Elizabeth Taylor AIDS Foundation and the Robert Carr Fund for their financial support for this work.
Further resources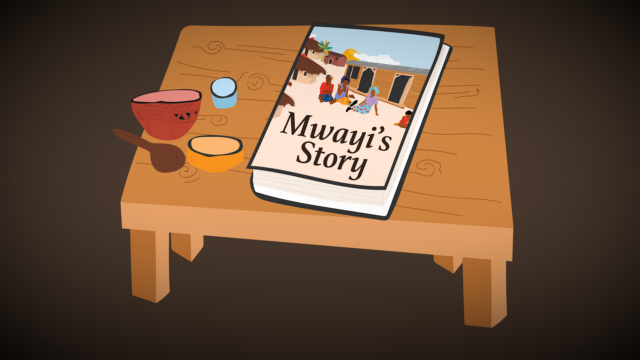 Mwayi's Story is a short film about courage, and about women standing up for their rights. The film is based on a real case in Malawi and the subsequent successful advocacy to prevent an HIV criminalisation statute being passed. The full story of the woman who was prosecuted for briefly breastfeeding another woman's baby is told in an HJN feature, It Takes More Than A Village to End HIV Criminalisation, by Sally Cameron, based on a report by Peter Gwazayani, Edna Tembo and Charity Mkona.