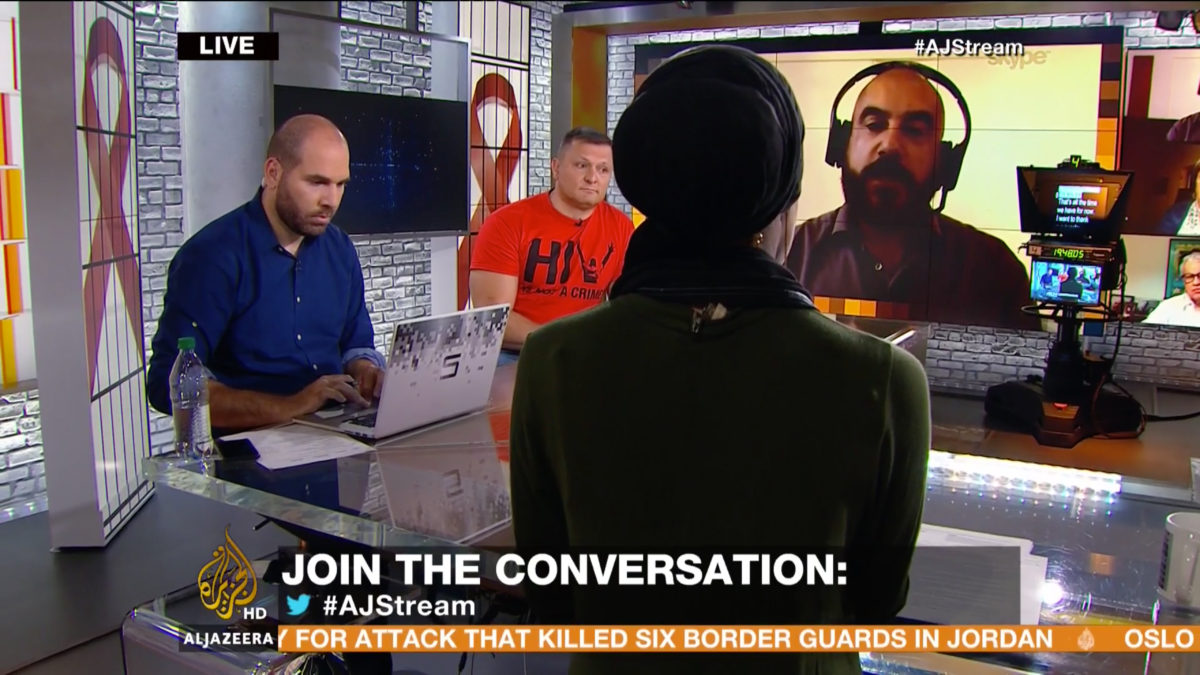 Last night, HIV criminalisation advocacy reached a global audience on both TV and the internet with The Stream, on Al Jazeera English.
During the 30 minute programme, HIV criminalisation survivor, and Sero advisory board member, Ken Pinkela appeared with co-hosts Malika Bilal and Omar Baddar in the Washington DC studio to discuss his case and the role HIV stigma played in his unjust prosecution and wrongful conviction.
He was joined via Skype by ARASA's Executive Director, Michaela Clayton, who discussed the impact of HIV criminalisation on women in southern and eastern Africa.
Anand Grover, Senior Advocate at Supreme Court of India, founder of India's Lawyers Collective, and a former UN Special Rappporteur on the Right to Health highlighted the many human rights concerns with a punitive approach to HIV prevention.
I was also on programme, highlighting the work of the HIV Justice Network and citing data from our recent report, Advancing HIV Justice 2.
Contributions were also seen from US HIV advocates Shawn Decker and Nina Martinez, and Colorado Senator Pat Steadman who worked with the Colorado Mod Squad to recently completely overhaul HIV criminalisation in Colorado.
Watch the entire programme below or on the The Stream's website.