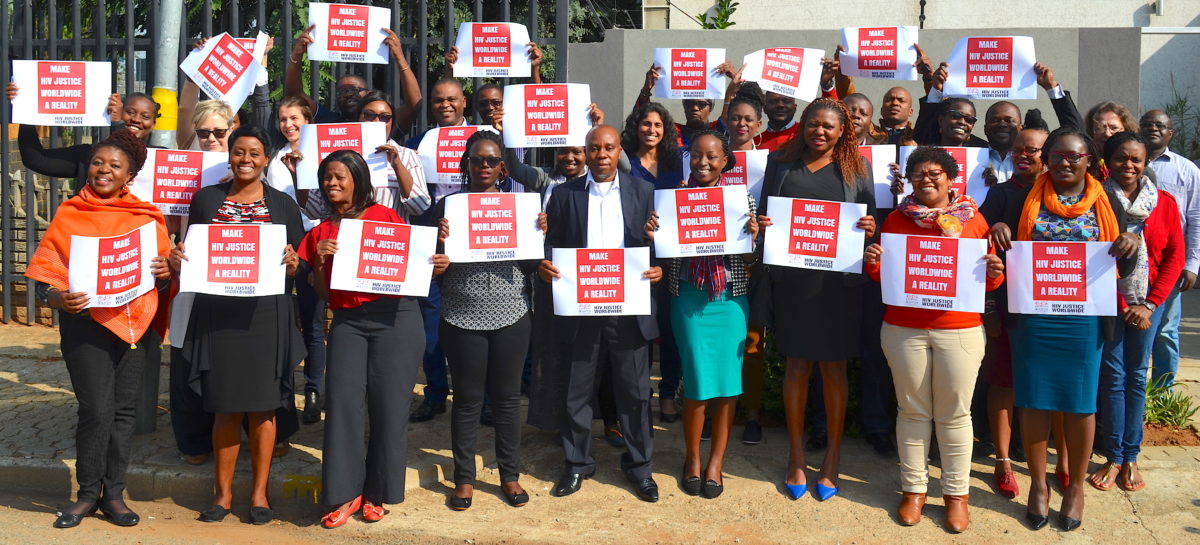 "We have all agreed with the Sustainable Development Goal of ending HIV and Tuberculosis by 2030. We cannot get there while we are arresting the same people we are supposed to ensure are accessing treatment and living positively," said Dr Ruth Labode, a member of Parliament from Zimbabwe opening remarks at a two-day global meeting co-hosted by the AIDS and Rights Alliance for Southern Africa (ARASA) and HIV Justice Worldwide (HJWW) on 24 and 25 April 2017 in Johannesburg, South Africa, which focused on "Revolutionising approaches to Criminalisation of HIV Non-disclosure, Exposure and Transmission".
The meeting was attended by advocates, civil society organisations, lawyers, judges, national human rights institutions and Members of Parliament from all over Africa and with some delegates from North America. Central to these deliberations was the draconian provisions within numerous HIV-specific laws being developed as government responses to the prevention and control of the HIV epidemic. The good intentions inherent in these pieces of legislation are often marred with provisions, which criminalise people based on their HIV status. Punitive provisions relating to 'compulsory testing', 'involuntary partner notification', 'non-disclosure' and 'transmission' of HIV are often cited, fueling stigma against people living with HIV.
The common theme binding these deliberations, was the negative impact of HIV criminalisation and the stories that were shared by colleagues.  The increasing trend of imposing criminal sanctions against people living with HIV, had resulted in adverse impact on public health outcomes for certain populations, especially women. While reinforcing stigma, HIV criminalisation impedes access to sexual and reproductive health services such as condoms, HIV testing and treatment. Further, HIV criminalisation discourages HIV-positive women from accessing ante-natal care, which leads to increased maternal and child mortality. The overly broad and vague nature of most HIV specific laws, accompanied by the imposition of criminal sanctions without empirical or scientific support, further underpins the rift between public health goals and the protection of human rights.
Representing the AIDS Legal Network, one of the partners who led the development of the 10 Reasons Why Criminalisation Harms Women, Johanna Kehler mentioned the fact that, "HIV criminalisation and HIV specific laws are often set against a social milieu that is patriarchal, heteronormative and perpetuates gender inequalities and utilises punitive approaches to "correct" imbalances." She went on to add that these laws ultimately maintain and widen the divide between public health needs and human rights obligations.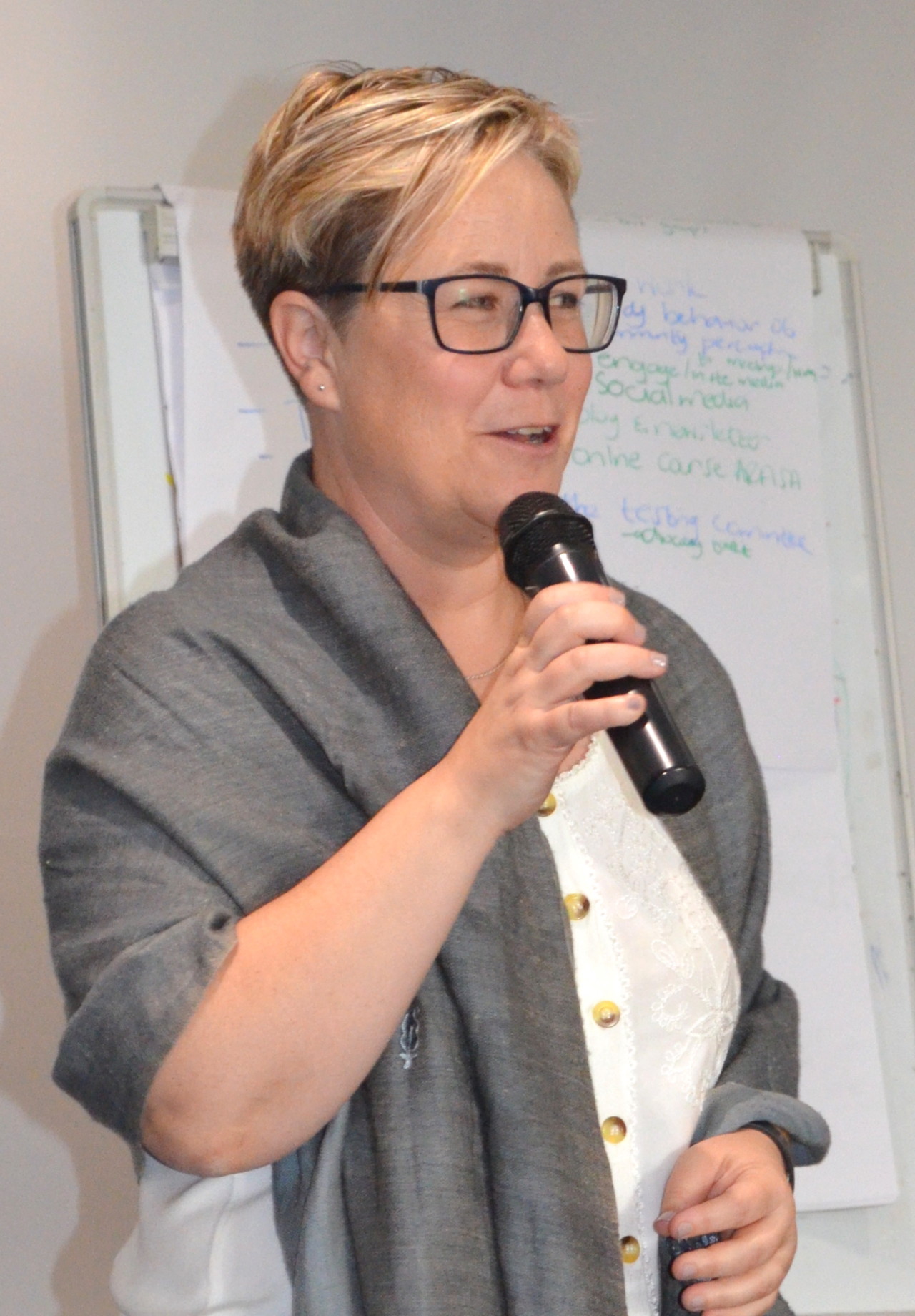 "Most prosecutions globally involve no or negligible risk of transmission. Among the thousands of known prosecutions, cases where it was clear, much less proven beyond reasonable doubt, that an individual planned on or wanted to infect another person with HIV, are exceedingly rare. People are being convicted of crimes contrary to the best public health advice, but also contrary to scientific and medical evidence", said Dr Laurel Sprague of the HIV Justice Network, who has since become the Executive Director of the Global Network of People Living with HIV (GNP+).
During the meeting, various organisations shared their experiences around litigating these matters and community advocacy mounted to reform problematic laws or specific draconian provisions. Cases from Zimbabwe, Nigeria and Niger showcased that challenges were experiences in most contexts.
The Uganda Network on Law, Ethics & HIV/AIDS (UGANET), together with other advocates and activists, continue to challenge the Ugandan law and constitutionality of the criminalisation provisions contained in the HIV Prevention and Control Act of 2014. The Southern Africa Litigation Centre (SALC) spoke to the extensive work that they furthered in Malawi, which included a focus on arbitrary arrests and dentition. Malawi has taken the centre stage where HIV criminalisation is concerned, as they are currently in the process of tabling a decade-old Draft HIV and AIDS (Prevention and Management) Bill, which contains draconian provisions around HIV criminalisation.
Amplifying the voice of survivors of HIV criminalisation, the meeting was privileged to engage with Kerry Thomas via telephone from a state correctional facility in Boise, Idaho in the United States of America. Mr Thomas, who was prosecuted for HIV non-disclosure and the sentence that he is serving, reinforced the unjust nature of these laws. Mr Thomas is currently serving his eighth year out of a 30-year sentence for non- disclosure to his ex-partner, despite there being no proof of transmission and the fact that he had consensual and protected sex. His appeal on the unconstitutionality of Idaho's non-disclosure law, was overturned in the District courts in 2016.
The meeting concluded with very strong calls for everyone to joining the global HIV JUSTICE WORLDWIDE movement and organisations committed to utilise their existing resources to galvanise advocacy focusing on ending HIV criminalisation.
Participants agreed that there was a need to focus on the inter-sectionalities within the HIV criminalisation discourse, as well as a need for coordination and collaboration amongst legislators, members of the judiciary, parliamentarians, health care workers and civil society organisations to further advocacy related to this issue.
The participants also agreed that transformative approaches to HIV criminalisation, require both legal and social reforms, such as sensitisation of community members and the media. ARASA has committed to working with colleagues in developing a timeline of key events and advocacy opportunities, at which colleagues could participate.
Revolutionising approaches to Criminalisation of HIV Non-disclosure, Exposure and Transmission was supported by a grant from the Robert Carr civil society networks Fund.
Since its inception, ARASA has played an active role in addressing HIV criminalisation in the region and globally. ARASA has strengthened the capacity of civil society on the issue and supported partners to work with the media, parliamentarians, members of the judiciary and lawyers to address HIV criminalisation.
To read more about the meeting, follow #Decrim4Health on Facebook and Twitter. You can also view a gallery of photos taken during the meeting here.