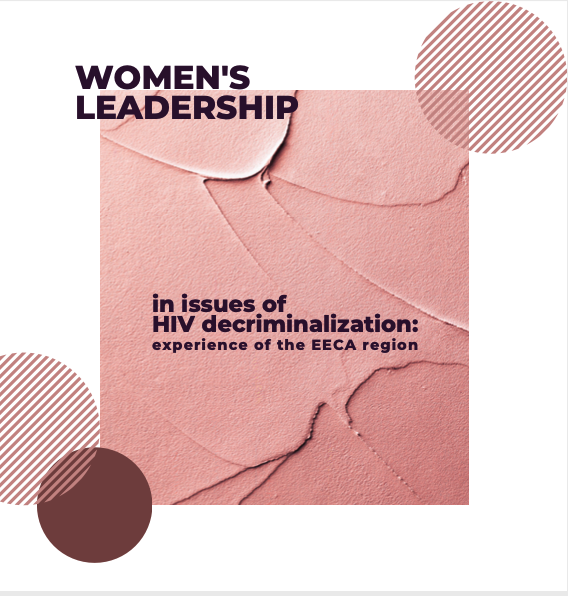 A new report produced by the Eurasian Women's Network on AIDS with the Global Network of People Living with HIV on behalf of HIV JUSTICE WORLDWIDE, illustrates how women living with HIV, who are disproportionally impacted by HIV criminalisation across the Eastern Europe and Central Asia (EECA) region, have also been the leaders in research, advocacy and activism against it. The report is now available in English after being originally published in Russian in January.
The report illustrates how HIV criminalisation and gender inequality are intimately and inextricably linked. By highlighting prosecution data from Belarus, Kazakhstan, Russia and Ukraine disaggregated by sex, the report shows how the burden of HIV criminalisation is falling upon women.
The report also includes some heart-breaking personal stories including that of a woman in Russia who was prosecuted for breastfeeding her baby, as well as several women in Russia blackmailed by former partners who threatened to report them for alleged HIV exposure as a way to control, coerce, or abuse them.
The evidence provided in the report clearly demonstrates that HIV criminalisation not only fails to protect women from HIV, but worsens their status in society, making them even more susceptible to violence and structural inequalities due to the way their HIV-positive status is framed by the criminal law.
The report goes on to explore how women living with HIV in the region are vulnerable to a range of economic consequences including loss of property, as well as ostracism and discrimination in their communities, including being separated from their children, because:
Women living with HIV's reproductive and maternal choices are controlled by, and can be abused by, the state.
Women living with HIV in partnerships with HIV-negative men can be threatened with prosecution, or be prosecuted, even if there has been prior disclosure and consent to the 'risk' and even when condoms were used or the woman had an undetectable viral load.
Confidential medical information can be illegally shared with law enforcement agencies.
The report also shows a direct connection between HIV criminalisation and other forms of criminalisation – notably the use and possession of drugs, and of sex work – that exacerbate the burden of discrimination, the violation of rights, and violence experienced by women living with HIV in the region.
Despite the difficult picture painted, the report provides hope, however.
It is the mobilisation of the women's community and the meaningful participation of HIV-positive women and their allies in advocacy for law reform, rights protections – and in the preparation of alternative reports to UN Committees such as the Committee on the Elimination of Discrimination against Women (CEDAW) – that are making a real difference in the fight against HIV criminalisation in the region.